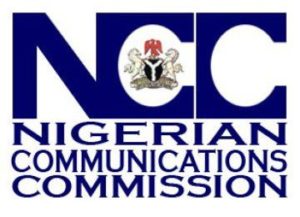 Are you having issues with your Service Provider? Dial 622; or Email: consumerportal@ncc.gov.ng.
Are you also unhappy with those irritating and intrusive unsolicited messages/calls? Fret no more. The Commission has recently issued a direction to all mobile network operators mandating them to dedicate a short code 2442 on their networks for use by subscribers to opt-in to "Do not disturb' database to register their numbers against unsolicited messages. The effective date for the compliance to the short code "2442" for all mobile network operators is 30th June 2016.
There are many more ways you can get satisfaction through regulatory interventions, once you are a telephone subscriber in Nigeria.
As a consumer of Telecom Services, you are important to the Nigerian Communications Commission (NCC). Why so?  The NCC is, by law, responsible for creating an enabling environment for competition among operators in the industry as well as ensuring the provision of qualitative and efficient telecommunications services.
Indeed, part of the statutory functions of the Commission is  "the protection and promotion of the interests of consumers against unfair practices including but not limited to matters relating to tariffs and charges for and the availability and quality of communications services, equipment and facilities."
Even if as a Consumer, you are not familiar with the provisions of the law with which the NCC promotes your interest, you are most likely, already familiar with the monthly Telecoms Consumer Parliament (TCP), one of the "innovative initiatives of the NCC, created and implemented for several years now. The TCP is one of several Consumer Outreach Programmes (COPs) with which the NCC "brings together industry stakeholders to discuss and address key issues affecting consumers and suggest possible means of resolving them and ensuring that they ultimately obtain a good service experience."
The Commission only recently hosted the 77th Edition of Telecoms Consumer Parliament (TCP) with the theme: "Hearing the voice of Telecom Consumers". This event took place on 18th May 2016 at the Shehu Yar'Adua Centre, Abuja. The Executive Vice Chairman of the NCC, Professor Umar Garba Danbatta declared the TCP open.
The Telecoms Consumer Parliament is at the heart of the NCC's commitment to consumers as by law, the NCC seeks "To protect the rights and interest of service providers and consumers within Nigeria." [The NCC has a very engaging website that provides extensive information on its 'Functions', 'Objectives', and 'Powers', among others. Click: http://www.ncc.gov.ng/index.php?option=com_content&view=category&id=63&Itemid=64
Apart from ensuring that consumers get a fair deal from service providers, the TCP has ensured that consumers remain strategic in the scheme of things. This innovative initiative has been adopted by several other regulatory jurisdictions within Africa.
Activities around consumer protection and enlightenment are carried out by the Consumer Affairs Bureau (CAB). The Consumer Affairs Bureau is one of the key departments of the Nigerian Communications Commission. It was created in September 2001 to cater for issues as they pertain to consumer protection and quality of service. The Bureau's motto is both witty and captivating:  "Take advantage of us, so that no one takes advantage of you."
The Bureau operates under what it calls the PIE Mandate:
P – To Protect the consumer against unfair practices in the Industry
I – To Inform the consumer through multi-channel means of communication and advocacy 
E – To Empower the consumer by educating on rights and obligations
The Bureau has a very interactive web presence to address your need as a Consumer: Kindly visit: http://www.consumer.ncc.gov.ng/index.asp
For Complaints, you may also call or email:
TEL: 0800 CALL- NCC (TOLL FREE) i.e. 0800 -2255 – 622
EMAIL: consumerportal@ncc.gov.ng
Important Information for you as a Consumer
Who is a Consumer?
A telecoms consumer is a person who subscribes to the services of telecoms service providers.
What are the Consumer Expectations?
Access to robust  Services
Acceptable Quality of Service (QoS)
Affordability of service
Availability of service
Transparent tariff regime
Redress when wronged
Compensation when wrongfully billed/ loss of service
What are the Individual Consumer Rights?
The right to be:
Protected
Informed
Educated
Heard
Others are right to:
Choose
Good quality of service
Redress Safety
Transparent Service Level Agreement
Accurate  billing
Consumer Challenges
Unsolicited text messages
Deceitful promotions (misleading advertisement)
Obnoxious lottery activities
Inaccessibility to customer care help lines (IVR)
Limited spread of customer care centers
Ignorance of packages/services/ products
Poor information on products and services by Service Providers
Billing/metering
General Consumer Enquiries
S/N
 QUESTIONS AND INQUIRY
ANSWERS
1
What is the first thing a dissatisfied consumer of telecom services do in order to get his/her problem resolved
The dissatisfied consumer should contact his/her service provider who will resolve the problem, please note that your Service Provider is to issue you a complaint Ticket number. Where the consumer is still dissatisfied, lodge your complaint with the Nigerian Communications Commission (NCC) Contact Centre for redress.
2
How can a dissatisfied consumer lodge a complaint?
A dissatisfied consumer can lodge a complaint by:

1.     Calling the NCC Contact Centre toll-free number with a valid complaint Ticket number from the Service Provider on 0800-CALL NCC (0-800-2255 622).

2.     Fill the online complaint form on the NCC web portal www.ncc.gov.ng

3.
How can I get information about the Commission
For enquiries about the Commission, kindly log onto www.ncc.gov.ng or call the NCC Toll free line 0800-CALL-NCC (0800 22 55 622)
4.
What information must be provided in the online complaint form?
The complaint must have a valid Ticket number, name, address, phone number(s), e-mail of the dissatisfied Consumer, a statement of the problem and the duration, a brief explanation of the circumstances that led to the complaint, name of service provider.
5.
What is a toll-free number and how does it work?
Toll-free numbers are numbers that allow callers to reach businesses without being charged for the call. The charge for using a toll-free is paid by the called party (the toll-free subscriber) instead of the calling party. Toll-free numbers have proven successful for businesses particularly in the areas of customer service. The following are examples of toll-free numbers of telecom companies in Nigeria:
180 – MTN Customer Care Line
200 – Etisalat Customer Care line
111 – Airtel Customer Care Line
121 – Globacom Customer Care Line
6.
What happens when a consumer complaint is received by NCC Contact Centre?
Please note that your compliant cannot be resolve at the NCC Contact Centre. The Complaint will be captured and forward to the Service Provider for resolution.
7.
Will NCC Consumer Affairs Bureau get back to the consumer who lodged a complaint?
Yes. In cases where investigations are concluded within the stipulated Service Level Agreement (SLA) time frame, the dissatisfied consumer will be reached by phone.
8.
Do I have to pay for the services of the Consumer Affairs Bureau?
No The services of the CAB are rendered FREE.
9.
Can an aggrieved consumer sue the service provider in a law of court over a breach of contract?
Yes. However in line with the provision of the Nigerian Communications Act (NCA), 2003, a displeased consumer should first seek redress with the service provider and if unresolved and the NCC. A court action may be considered a last option.
10.
What are my rights of Telecoms Consumers in Nigeria?
The right to be informed, the right to safety, the right to choice and the right to be heard. The right to good quality of service etc. However, note that consumers also have some obligations.
11.
How can NCC protect my right as a Nigerian Telecommunications Consumer or Telecoms user?
By mediating between the consumer and the operators and protecting consumers against fraudulent and unscrupulous dealings. Also by educating consumers through the dissemination of relevant information.
12.
What avenues for redress are available within NCC?
The NCC has two distinct redress processes available to a displeased consumer:

1.     Consumer Complaints Resolution.

2.     Arbitration process.

13.
What issues can consumers complain to NCC about?
Consumer can lodge complaints on the following issues amongst others: doubt bills, arbitrary disconnection of lines, nonchalant attitude towards genuine complaints, poor services delivery, inappropriate deceptive advertisements, unauthorized increase in prices, supply of sub-standard equipment, exploitation and invasion of privacy.
14.
Is NCC a governmental agency?
Yes, NCC is a full-fledged government agency with independent status to effectively regulate the activities of operators, suppliers and consumers in the telecommunications industry.
15.
What is Telecom Consumer Parliament?
The Telecoms Consumer Parliament serves as a platform for consumer education and protection, as well as an avenue for telecom consumers to present their issues and problems directly to the operators for resolution. It is a forum convened by NCC, industry regulator which draws participants from operating companies, consumers and officials of the Commission. The proceedings are usually televised in national media. It features civil society groups, consumer rights groups and members of the mass media.
16.
Are all issues raised at the Telecom Consumer Parliament resolved on the spot?
Some of the issues raised are resolved depending on their nature during the programme. Others are resolved after the programme. To ensure that such issues are resolved, NCC formally communicates those concerns to the operators for resolution with definite time frames. The commission follows up to ensure amicable resolutions.
17.
Where and when is it held?
The Telecoms Consumer Parliament is held at a designated city or town within a geo-political zone in Nigeria once every month. There are six geo-political zones in the country. Detailed programme of event is usually announced through the print and electronic media ahead of time to galvanise stakeholders' attendance.
18.
Is admission to the Telecoms Consumer Parliament free to every citizen?
Yes, it is free. Consumer information and education publications are also distributed at the forum free of charge to inform and educate consumers on salient consumer issues in the telecommunication industry.
19.
When will the Telecom Consumer Parliament be held in my location so that I can have the opportunity to present my complaint?
The Telecoms Consumer Parliament rotates among the six geo-political zones. However you don't have to wait for the Telecoms Consumer Parliament to lodge a complaint. You can always make your complaint through the toll free number, e-mail or in person at the Consumer Affairs Bureau of the Nigerian Communications Commission.
19.
What is GSM?
GSM (Global System for Mobile Communication) is a second generation mobile telephony system that is currently the international standard for wireless technology. GSM allows users to utilize one phone and one number in many countries throughout the world. As a digital technology, the call quality is of a high standard, and the network is relatively.
20.
What is a SIM card?
The SIM (Subscriber Identity Module) is the smart card inserted inside all GSM phones containing the telephone number of the subscriber, encoded network identification details, the PIN and many other user data such as the phone book. Unless restrictions are placed on the individual handsets by network operators, a GSM user's SIM card can be moved from phone to phone as it contains all the key information required to activate the phone.
21.
Is it true that the use of GSM (cell) phones is harmful to human beings?
There is no scientific evidence to support the contention that the use of mobile phone is harmful to human beings. The global scientific community is of the opinion that the low powered radio signal produced by mobile phones does not have sufficient intrinsic energy, and therefore, cannot pose health hazard to any kind of man.
22.
How do I protect my SIM against any unauthorized use?
Each SIM has a Personal Identification Number (PIN) which is a 4-digit code to protect it against any unauthorised use. The user has the ability to change the PIN, or set protocols for its use. If the phone is set to request for a PIN code, the phone cannot be used unless the correct PIN is entered.
23.
What is PUK?
PUK is the acronym for PIN unblock Key. This is a code used to unblock a blocked SIM card, which is obtained from the network or service provider. Keying in an incorrect PUK ten times in a row will result in the SIM card becoming permanently blocked.
24.
What is base station?
A base station is the primary sending and receiving site in a telecommunications facility network. More than one base station
25.
Is it safe to site telecoms mast in residential areas?
Yes it is safe. Except where antennas are placed directly towards nearby residential apartments instead of being on top of masts or high on a building, base stations do not pose any safety or health hazards when sited at residential areas.  However, if the source of electricity to the cell is a generator, it should be positioned in such a way that fumes are not directed towards living rooms.
26.
Are there places where the use of cell phones is prohibited?
For security and safety reasons, the use of cell phones is not allowed in an aircraft which is airborne, in hospitals, petrol stations, military zones, while driving a vehicle, and around nuclear plants.
27.
How can I enjoy GPRS service offered by telecom operators?
To enjoy the GPRS service, consumers have to make sure that their phone sets are GPRS compatible. Also, they have to activate the GPRS settings sent to them by the operator. The GPRS (General Packet Radio Service) is a GSM data transmission technique that does not set up a continuous channel form a portable terminal for the transmission and reception of data but transmits and receives data in packets.
28.
What is 3G?
3G refers to third generation mobile telephone technology which offers significantly improved quality in voice and high-speed internet and multimedia services as compared with the existing second generation mobile technology (GSM, CDMA).
29.
How useful is IMEI to the consumer?
The IMEI (International Mobile Equipment Identity) is a unique electronic serial number of GSM handsets which can be used by mobile carriers to block calls to and from stolen handsets. This may help in curbing the theft of mobile phones.
30.
Why is it impossible for me to send MMS from my phone when I can send SMS easily?
SMS (Short Message Service) is a service available on GSM networks that allows text messages to be sent and received via the network operator's message centre to your mobile phone while the MMS (Multimedia Message Service) is a method of transmitting graphics, video clips and sound files over wireless networks. This kind of text messaging allows users of MMS compatible handsets to add multimedia (such as sound, pictures) to their text message.
31.
How do I handle fraudulent text messages sent to my phone?
Consumers have been advised to disregard text messages asking them to send money for prizes won from "promotions" or "games" that they never registered for. If in doubt, such persons can call their service provider for clarification or in the alternative report such to the Nigerian Communications Commission. Please note that operators call winners on their phone and not through text messages.
32.
I have been having problems using my phone. I loaded Ten thousand naira but haven't been credited.
Thank you bringing this to our notice; have you contacted your service provider? If yes, Could you please give us your details – phone number, ticket number, your name and location? Your Service Provider would be contacted to investigate and resolve the issue.
33.
I was barred while trying to load an MTN N750 recharge card?
Kindly 180 on your phone and listen to the language menu then select your desired language and follow the voice prompt on how to un-bar your line. Please revert to us if you have difficulties in correcting the anomaly.
34.
What is NCC doing to curb the theft of cell phones?
NCC has licensed a company Net visa to carry out the registration of stolen phone which will be connected to the local register of all Service Providers. Subscribers are expected to register their phone IMEI with their respective Service Providers to enable them block the phone from unauthorized use in case of theft.
NCC is also trying to make handsets very cheap and readily available by encouraging manufacturers here in Nigeria so as to discourage theft.
35.
What should I do when am being charged for undelivered text messages, ring-tones, screensavers etc
First complain to your service provider and get back to us if the situation is not remedied.
36.
I bought a pre-paid call card and could not use it, what do I do?
You should first complain to your service provider and if unresolved, get in touch with NCC with relevant information such as your name, Phone number, Ticket number, Service Provider, their contact phone number and addresses.
37.
How can I get information on the total number telecom subscribers in Nigeria as today?
Visit the NCC website on www.ncc.gov.ng or the websites of the service providers.
Courtesy: http://consumer.ncc.gov.ng/general-consumer-enquiries/
Follow the NCC
Watch the NCC's Telecom Today Show; a weekly show that covers the activities of the Nigerian Communications Commission and highlights the views and opinions of telecom consumers across the country. Catch the complete Telecom Today show on the following channels:
Nigerian Television Authority (NTA) International every Tuesday by 6:30pm.
Federal Radio Corporation of Nigeria (FRCN) on Wednesdays by 7:30pm
Nigerian Television Authority (NTA) Network News on Fridays by 6:00pm
Facebook
https://www.facebook.com/nigerian.communications.commission/?fref=ts