This Jos tech-company has 90% of its customers in Lagos
Founder/CEO of Smartweb Nigeria Limited, Murtala Abdullahi, speaks on managing an IT business outside of  Lagos, Nigeria commercial capital where over 80% of ICT businesses are housed. In his Jos office, Abdullahi shares with  IT Edge News (Olusegun Oruame, Anthony Nwosu and Aanuoluwa Omotosho), the challenges of building IT personnel, focusing on business sustainability in an under-infrastructure environment and why IT is not location-centric.
How is it like managing an IT business in Jos?
Well, I think it's not easy, but we have to push it. First of all it's an online business so you can be able to build your customer base from anywhere, so what we do is we target a lot of places within the country especially Lagos. We have some Google ads that we use and most of our customers come from Lagos like 90 percent through these Google ads. In Jos,  I think we have just like two percent, so we don't have much customers here but we pilot everything from here and we give the customers service from here. We do 24hrs service and we have some shifts where some people handle the calls and others handle the online tickets and live chat, so we have a lot of avenues to communicate with our customers .
Why are you in Jos and not where the bulk of your customers are?
I think it's just because of the level of the business. It depends on the kind of business you run, as an IT business you don't have to be where your customers are, you can run your business from anywhere. We are in Jos because the cost of living is very low and there are no high taxes here compare to Lagos. So we are comfortable here in Jos where the operating cost is lower.
What do you do at Smartweb, what are your core competencies?
When we incorporated the company in 2004, it was just web designing and web hosting and gradually we introduced more products and services. Right now we have some products and services we have added like the IT consulting which is the e-governing and we have the developers hub. In the last two months, we added training in the area of cyber administrator and security and testing. Basically since we have started, we've been trying to evolve by adding one or two products and services.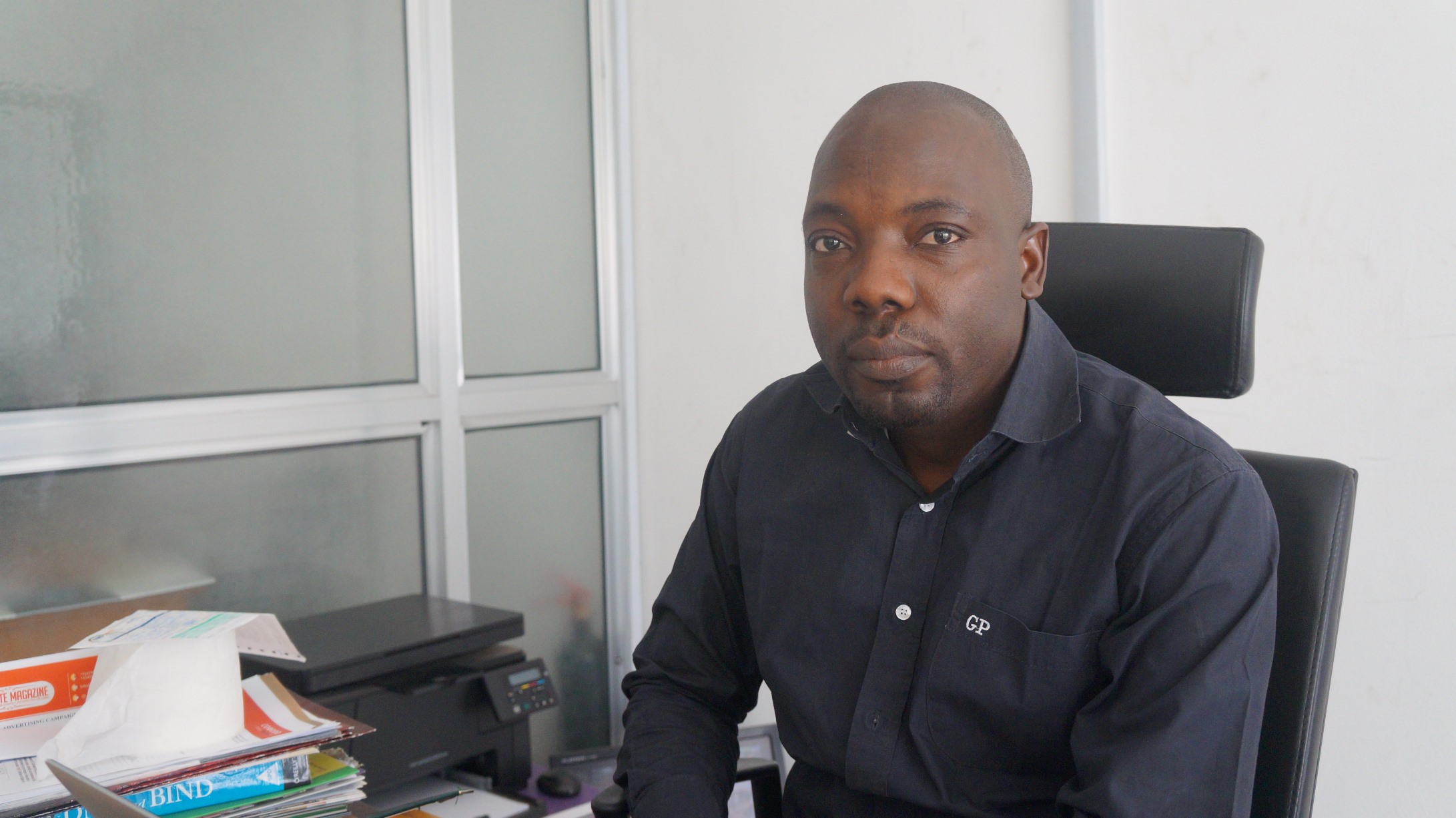 One of the issues of hosting companies is the issue of uptime and this is scaring most companies from hosting locally, what is your take on that?
There are lots of strategies and any company that's running web hosting can't give you 100 percent uptime performance, however, at least 99 percent can be given while the remaining 1 percent is dedicated to maintenance and any other thing that might come up. In handling such challenges, it depends on where your server is located actually, right now our server is hosted in the US and we have a very good team that supports us in terms of availability, any issue you have, you can go to them and we have some server administrators in the  house because it's not all the issue you have to push to them, you should be able to handle some. And because we have server administrators in-house, we can handle most except, for some issues that can only be handle at the data center like replacing some hard drives and the rest but issues like trouble shooting, https etc. can be handled at Smartweb. However, we are at the moment working towards having our server hosted in Nigeria and this we've been working on with MainOne.
What's customer service to you?
Customer service is meeting the customer's expectations  not less but more. Since we started,we do 24hrs but it wasn't in the house but now we do in-house , in the office you see people working 24/7  because we have different shifts so at any given time you can call and you will get a support as to what you are going through at the time .
Most people prefer .com domain to .ng domain, don't you think it's because of the downtime perceived to be associated with .ng domain?
Well, it depends actually, but I have never experienced a downtime with a .ng domain. It might probably be the host which could be down at the time of use but for five to six years now that we have switched from .com to .ng I have never experienced any downtime with that.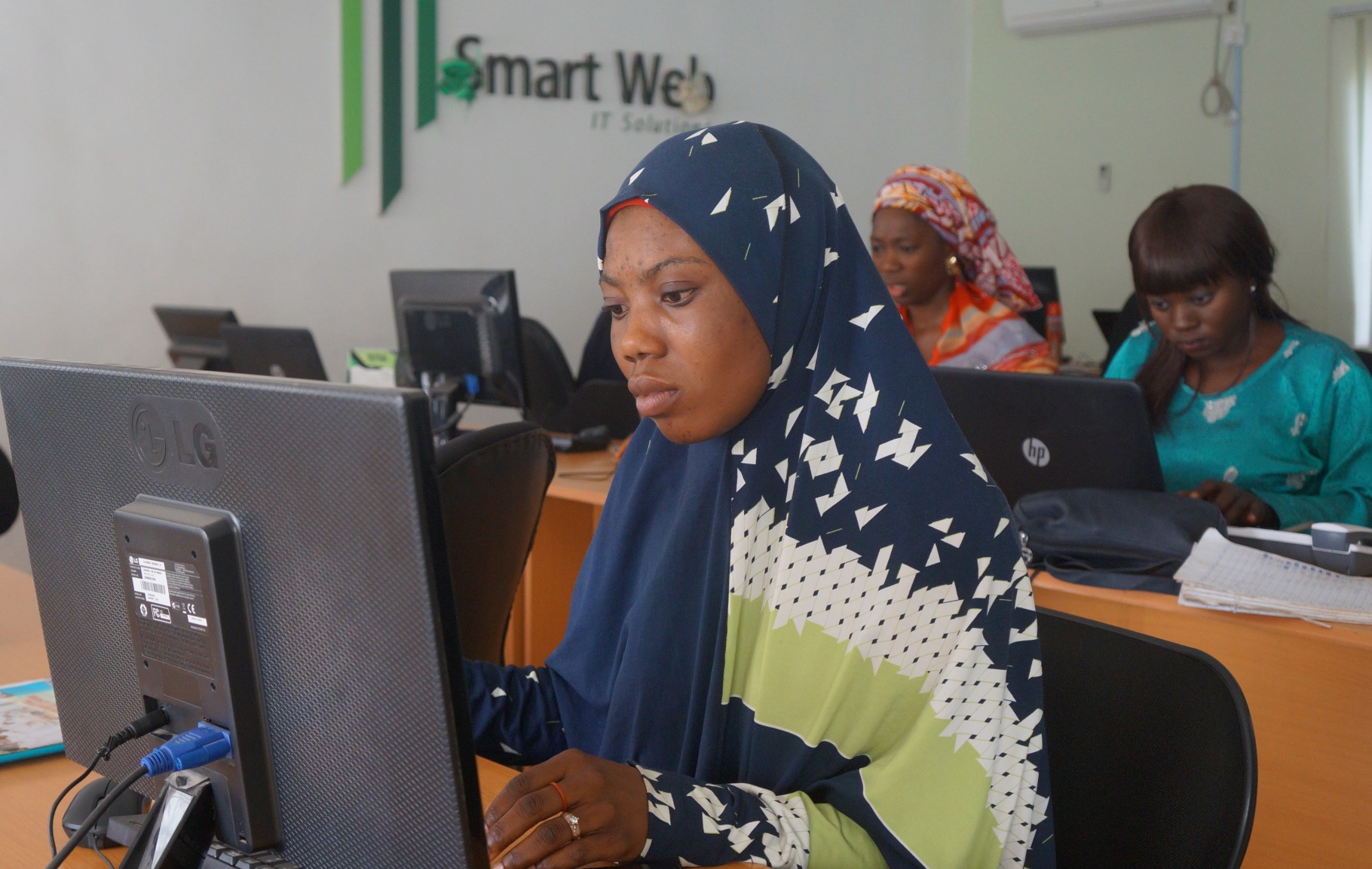 Are you exploring collaborations in a way that allow you to outsouce certain functions offshore?
It depends on what you are looking for in terms of software development,  but here we do have them 100 percent local content depending on what you want  because it depends on your choice. Some people prefer to outsource and they can go for that if they want. However, I honestly believe in local content because it gives the young ones coming into the industry a platform to explore a lot of areas and by doing that they can be able to develop a lot of software here.
"There are so many challenges you will encounter when venturing into the IT business. But the challenges are just like an experience which will show you how to do things better as you evolve; and that's if you are ready to change."
What are the challenges of doing IT business in Nigeria?
Honestly,there are so many challenges you will encounter when venturing into the IT business. But the challenges are just like an experience which will show you how to do things better as you evolve; and that's if you are ready to change. Funding was a challenge when we started but gradually we sourced for funds from several avenue and we started building Smartweb but now that's a thing of the past. Then in-house challenges too with the staff in terms of maybe you put some standard for the quality of services you want to give your customers and maybe your staff are not cooperating, so there are a lot of challenges. You have to monitor, supervise personnel or else your operation comes to its knees. Apart from that, there was a time we didn't have software developers and we had some issues with some of our software, so it was a lot of challenges for us and we had to think twice before we employed some software developers to work with us. From time to time, you definitely will encounter challenges but the best thing  is being able to address those challenges effectively as they arise.
Are you in any form of collaboration with the public sector?
We will like to work with them, but there are a lot of bureaucracies that come with working with the government. For example,  there was a time we were trying to work with some states in implementing the TSA but we found it very difficult and it wasn't easy because of this bureaucracy. So if you want to work with them you have to be a very patient person and keep following them.
So you have nothing doing with the public sector?
Well, not that much. We try to see how we can work with them,some of the government organizations are hosting with us presently like Kano State,Gombe State and some parastatals here in Plateau State. But, so far so good we don't have any issue with them,but that's our relationship with them right now. We expect things to pick as government is getting more aware and is deploying IT.
"One of the difficult parts in managing an IT business is trying to manage people….You have to try as much as possible to put in place strict rules and regulations and expect them to adjust to the workplace environment."
Is government doing much in terms of support for the IT industry?
I think they are not doing much. For example, I think we only have two or three organizations that run IT here in Jos but if you go to Lagos you will see a lot of hubs that are building a lot of young ones. They are building capacity. In the past, if you are looking to employ some server administrators you had to outsource it but now we send them abroad for some trainings and gradually we have been able to close that gap. IT is largely driven by the private sector and you see little or no presence of government particularly at state level. However, if we are able to have some more hubs here, offering like training services, we will be able to have some ease of doing all these.
 What is your experience as an entrepreneur managing an IT firm particularly managing personnel?
One of the difficult parts in managing an IT business is trying to manage people. You tell them to this, they will do another thing. You have to try as much as possible put in place strict rules and regulations and expect them to adjust to the workplace environment. Managing people is a major challenge. In Smartweb, our staff strength is growing. We have over 30 staff  members at the moment and you  know the more you have staff the more the difficulties of managing them.
What are your future projections?
We have a lot of goals we hope to achieve before this year runs out. At the moment Smartweb is estimated at 500 million naira and before the end of 2017 we are hoping to be worth about N700  to N800 million.
 Have you at any point in time thought of giving up?
Honestly,yes! There was a time I was thinking why can't I just step down and give to another person to handle while I watch how he runs the affairs of the organization because the challenges can sometimes be overwhelming. But enterprenuership is something you are stuck to once you have the passion for it.
 What are your regrets so far?
One of the regrets is that we failed to have in-house developers in the last two years. So not having this in-house developers made us lose some oppurtunities for the company to make some money and we really had an issue with that but thank God we have somehow address the issues with some of our software development initiatves.
 What motivates you?
I have had a passion for IT since I was a kid. I can remember my mom  used to buy me computer games and I used to sit all day with the game till 3 a.m and she will come  to take me to bed and I have had  passion for that since then. I could remember when I got into the University of Jos, I was able to have access to computers in their lab which is the first time I was going to have a computer and I worked with the computers for like four to five hours daily and that's how I started developing myself.
 What is your advice to young startups? 
Startups must know they have a lot to sacrifice to get what they want as their goals. Honestly, you have to sacrifice before you can start to enjoy the money. A lot of things have to be done in terms of building, it took us like three to four years  before we started yielding profits, some of these startups want the profits instantly and my advice to them is that theyshouldn't expect that soon, they have to put in more sacrifice in what they are doing.