By Oluwatobi Opusunju
Nigeria's former Minister of Communications Technology, Dr. Omobola Johnson and her TLcom partners are staking about $100m in African startups to help budding entrepreneurs on the continent build sustainable business models and skills.
Operating under the TLcom  venture capital initiative, Johnson and her team plan to make the continent more attractive for other venture capitalists and increase the inflow for new ventures.
Africa's startup ecosystem is increasingly attracting offshore funds but it's a trickle for what startups in other continents get. According to Quartz, quoting a new report on the global startup industry, early-stage funding for startups in Africa averages $77,800. But this is nothing compare to the global average of $252,000 to underscore the point that the startup ecosystem in Africa is in its infancy.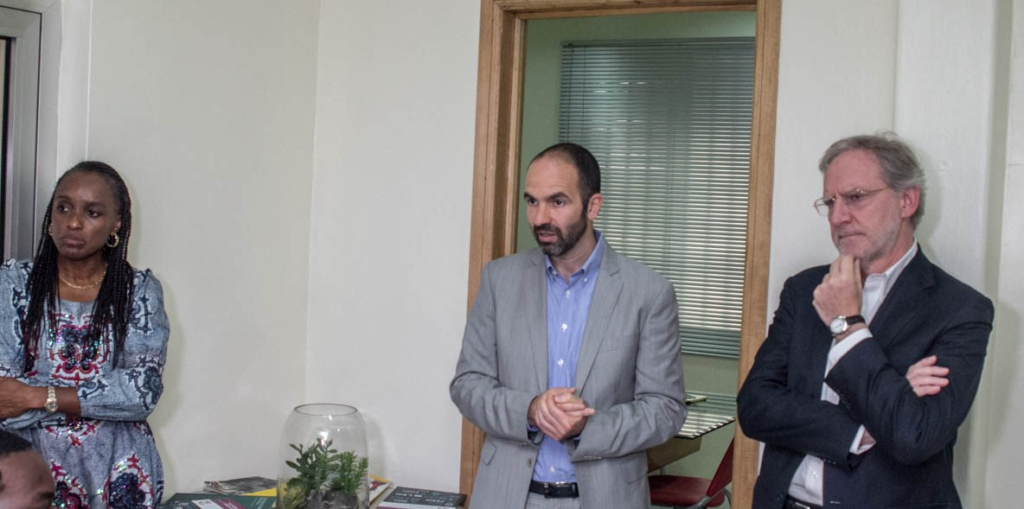 Omobola, who is the Lead General Partner for TLcom Capital, said during  a breakfast interaction with journalists in Lagos that TLcom Capital is the first international venture capital fund focused exclusively on technology enabled solutions and innovation across sub Saharan Africa and the fund will help businesses across Africa achieve significant returns, particularly those creating solutions for local and the global market
"TLcom Capital offers a great opportunity to our investor partners and global private capital to achieve significant returns as well as support world class technology entrepreneurs who are working in Africa to create solutions for local and the global markets," said Omobola who championed government's direct support for tech-startups as minister. Her effort would help in the creation of the Office for ICT Innovation & Entrepreneurship (OIIE), managed by the National Information Technology Development Agency (NITDA) and the set-up of the iDEA hub in Lagos.
"We look forward to finalizing our first deals and working closely with African entrepreneurs to help them reach their full potentials. It is more about helping entrepreneurs to build a good business model. We will be channeling our significant business building experience to these startups," she added.
According to her, the company has been able to raise about $40m out of the $100million earmarked for the Venture Capital funding scheduled to end in June 2018, with the European Investment Bank (EIB) and African Development Bank (ADB) investing $10million each, others are FBN Capital, Founder of the Stanford's SEED Institute, Bob King, while some prospective investors are working eagerly to join the Fund before it closes.
Founder and Managing Partner for TLcom Capital, Maurizio Caio said the team will be focusing on companies who are already enjoying a significant amount of patronage and are looking at breaking more boundaries to expand.
Caio expressed optimism for the fund buildup and transformation of the startup ecosystem: His words:  "We have been able to take a closer look at startups across Africa and presently we have a database of about 900 investable companies. We are looking at 10 to 12 companies to invest in, so we would be speaking to them for us to get more perspectives on their businesses and their market opportunities. Hopefully, we would be able to invest in a couple of them. We will be focusing on companies with customers already, revenue and are looking for capital to grow their businesses into bigger markets."
TLcom Capital is a venture capital firm based in Nairobi, Lagos and London, investing since 1999 in Telecom, Media and Technology (TMT) companies in Europe, Israel and Sub Saharan Africa (SSA). Since its inception TLcom has backed tech companies in early to growth stages in the three locations.