By Oluwatobi Opusunju
The Nigerian Communications Commission (NCC) has dispelled rumours associated with telecom infrastructure being harmful to human life even as the commission continues its consumers' awareness campaign in line with its declaration of 2017 as Year of Nigerian Telecom Consumer.
Reports have persisted in certain circles that telecom infrastructure, especially telecom masts and base stations, which are usually erected in streets and sometimes close to homes, are injurious to the human life due to the radiation they emit.
The NCC has severally reiterated that there is no medical or scientific evidence for this. As part of the campaign for the year of Nigerian telecom consumer, the NCC used the 3rd Edition of the Consumer Conversation organised by the North Central Zonal Operations of the Commission in Wurukum of Makurdi, Benue State, to educate consumers on electromagnetic fields (EMF) radiation and to correct misinformation on telecom masts.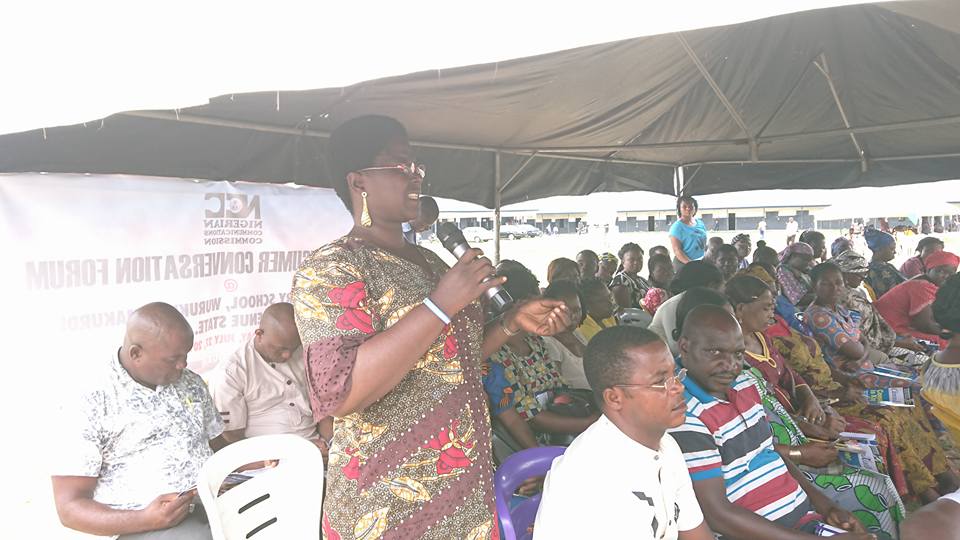 "Consumers need not worry," said Executive Vice Chairman (EVC) of NCC, Prof. Umar Danbatta who was represented by Helen Obi, Head NCC Zonal Operations. He told participants that scientific research, including those conducted by the World Health Organization (WHO) never established that exposure to radiation from telecom infrastructure is sufficient to cause harm to humans.
Obi therefore implored telecom consumers at the Conversation "to feel free to participate actively and ask relevant questions that will be beneficial to the Commission in its efforts to improve the quality of telecommunications services in Nigeria".