By Oluwatobi Opusunju
Youtube beware! Facebook, the world's largest social network has launched a new feature called 'Watch,' an online TV for users to catch up on shows while they chat and connect with other viewers.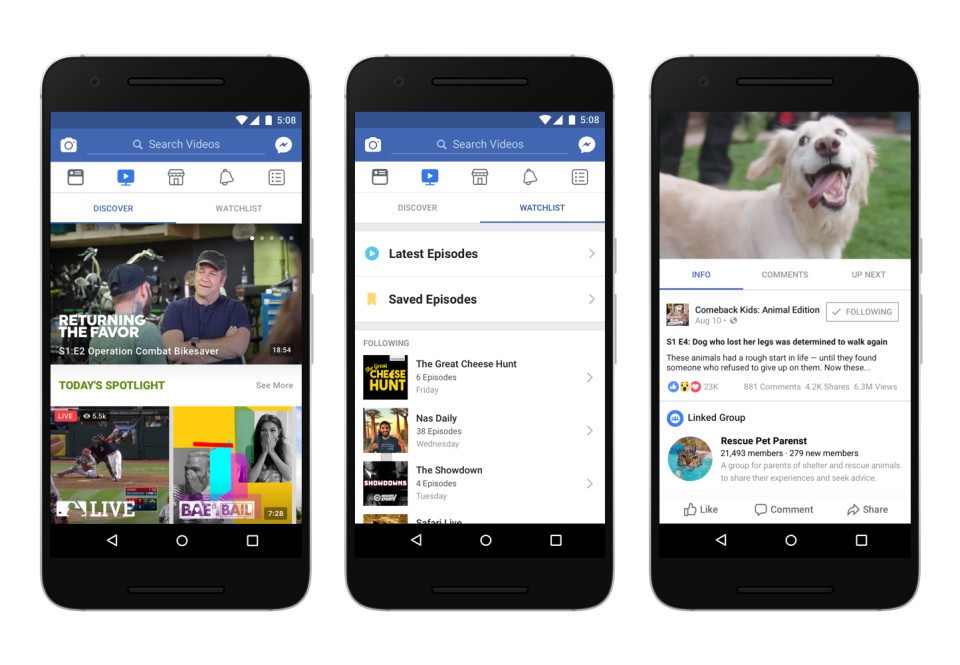 In the new deal, original video content could earn its creators 55% of ad break revenue leaving Facebook with 45% in what could help the social media giant to drive up ad revenue and sustain sign-ons with traffic for content to pit it against online video show platforms like Youtube.
Facebook's Founder, Mark Zuckerberg announced this on his personal Facebook page. According to him, the idea is aimed at creating experience while at the same time building a community of like minds.
"We believe it's possible to rethink a lot of experiences through the lens of building community – including watching a video. Watching a show doesn't have to be passive, it can be a chance to share an experience and bring people together who care about the same things.
"That's why … we're launching the 'Watch' tab on Facebook – a place where you can discover shows your friends are watching and follow your favourite shows and creators so you don't miss any episodes. You'll be able to chat and connect with people during an episode and join groups with people who like the same shows afterwards to build community," Zuckerberg said
Facebook teamed up with companies including Hearst and Time Inc. for the launch, 'Watch' is being piloted in the US and will be available on mobile, desktop and laptop apps. 'Watch' offers live and recorded shows and also menus for "Most Talked About," "What's Making People Laugh" and "Shows Your Friends Are Watching."
"We hope Watch will be home to a wide range of shows – from reality to comedy to live sports. Some will be made by professional creators, and others from regular people in our community. We're starting to roll out the Watch tab to a limited number of people in the US, and the plan is to bring it to more people soon," Zuckerberg concluded.