By Oluwatobi Opusunju
Nigeria's food basket, Benue State has committed to participate in Gitex 2017 holding October 8-12, 2017 in Dubai even as the National Information Technology Development Agency (NITDA) firms up preparations for engagement of global technology giants and investors at the annual investment and technology showcase. Governor Samuel Ortom made the commitment at the recent Django Girls annual coding training programme in Makurdi, Benue State capital city.
NITDA, Nigeria's government IT clearinghouse, has already signed up for a country pavilion in Gitex 2017 to offer a platform for startups and more established drivers of Nigeria's technology sector to engage the global ICT community for collaborations and investment as Africa's largest economy looks beyond oil to boost its GDP.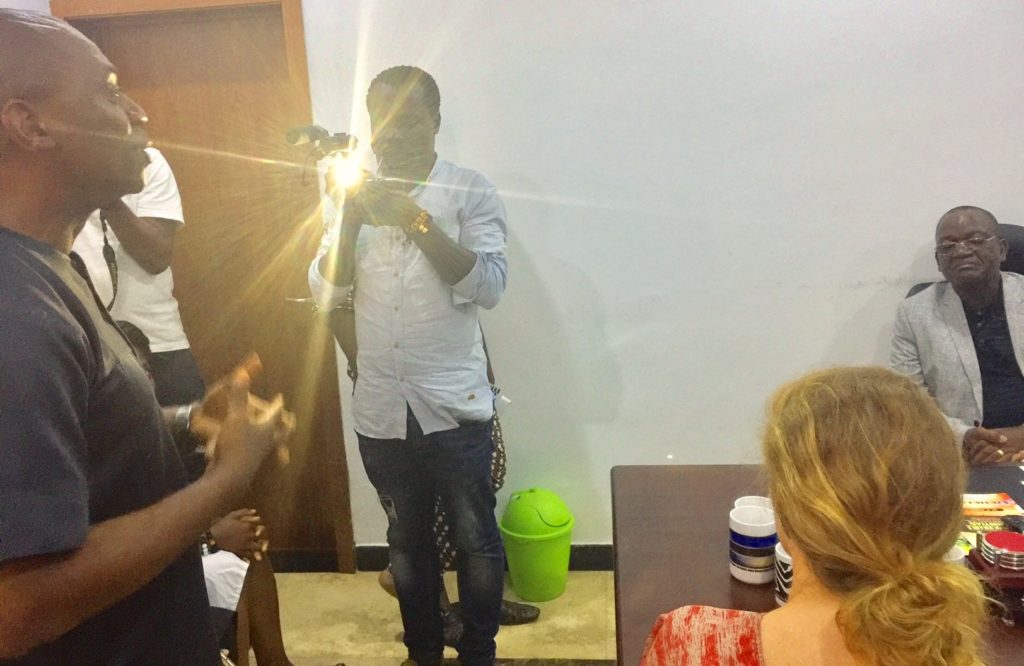 "It is significant that for the first time, we have had the privilege of having state government officials serving as members of the Local Organizing Committee (LOC) for Gitex to be held in Dubai as well as e-Nigeria in Abuja later this year. We are also preparing to ensure that we are fully represented at both events," said Governor Samuel Ortom, at the opening  of the North Central Django Girls annual coding training programme in Makurdi  organized by the Young Innovators of Nigeria  in collaboration with the NITDA.
Benue State will be showcasing its startups and promoting its investments with partnership drive on three sectors: mining, agriculture and tourism. "You have my assurance that we will be having a strong presence at Gitex this year to explore means of furthering opportunities for our youths and economy," said Governor Ortom at a private meeting later with representatives of Pinnacle International Consulting, LLC, the Gitex anchors in Nigeria and the rest of West Africa.
Gitex, touted as the 3rd largest technology event in the world, is organised by the Dubai World Trade Centre (DWTC).  Last year, Gitex records over 180, 000 trade visitors from over 135 countries. The five day event is already well positioned as the gateway to the Middle East, Africa and South Asia's ICT industry.  Like other over 120 countries that have been participating in Gitex in the last 39 years, Nigeria has a Country Pavilion championed by the NITDA.
NITDA has already set up a Gitex LOC of stakeholders from the public and private sectors.  "We are committed to promoting Nigeria local content and seeking to provide an avenue where Nigerian technology companies can leverage on global opportunities to improve their value propositions as not just local players but global companies as well," said Director General of NITDA, Dr. Isa Ali Ibrahim Pantami, during the inauguration of the LOC which also include representatives of states such as Benue State.
"Our administration has also ensured that we have result-oriented officials driving our ICT sector. This indicates that for us in Benue State, ICT is serious business.
We have been able to develop our ICT Policy in collaboration with the NITDA and we hope that the document will be formally presented to us by the Director General on 8th September, 2017. We believe that the implementation of the Policy will ensure a holistic transformation of our State with ICT as an enabler" added Governor Ortom as he affirmed ICT as part of his agenda for Benue State.
"GITEX exposes participants to top technology brands from around the world; countries targeting investments in ICT and other sectors; investors seeking for young innovative companies/startups to invest or partner with; companies seeking for local partners; peer companies or peer professionals seeking for peer like-minded companies or professionals to collaborate with' and Gitex is a marketplace of ideas, services and products," said Mr. Olusegun Oruame of KMMII Ltd representing Pinnacle International Consulting, LLC while briefing Governor Ortom on Gitex.