Chief Executive Officer of SAWTEL, Mike Amanyi,  shares with IT Edge News, Anthony Nwosu, on how his Lagos based, indigenous ICT firm is helping  SMEs to cut down on operating costs using its premium but affordable ERP solutions. Enterprise solutions need not cost a piece of the moon, said Amanyi whose company is also pushing affordable smart home solutions in Nigeria's increasingly sophisticated market.
Small and Medium enterprises (SMEs) in Nigeria are having a difficult time staying afloat as a result of the economic situation. How can they use ICT to reduce their operating expenditure (OPEX)?
We have seen that over time, a lot of businesses have been overtly depending on government. But considering the prevailing economic conditions, a lot of businesses are now looking for cheap solutions to roll out; we have embarked on measures to reduce the entry barriers for businesses in Nigeria such as the SMEs. We have rolled out cloud based solutions for SMEs. We also looked at the individuals and security situation in the country and we have rolled out a smart home solution.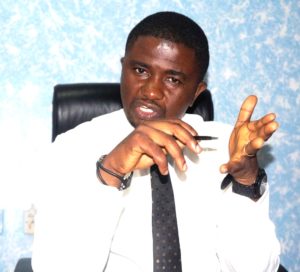 How is your technology helping SMEs to cut down on high operational costs?
We noticed that most of the SMEs in Nigeria have high OPEX to contend with, and with these high operational expenditures, these businesses find it hard to break even. We looked at this scenario and understood that what the SMEs need is a control of their expenses. We introduced a cloud based solution that would be on a pay as you go basis. The ERP software is specifically designed for the SMEs. We have tried to break it down into bits so that they can subscribe this as a service. The first one is SAWTELL ERP which comes with payroll, human resources management systems, financial and workflow systems. What we have done is that we have made this very affordable, with as little as N3,000 you can subscribe. You don't need to buy the whole system when you don't need it and it is available every day of the week. The need to manage the Enterprise Resource Program has been taken off from the SMEs and also, they don't need to worry about uptime or downtime. This is one aspect that is very beneficial to this set of businesses.
How is this cloud-based ERP doing in the global market and how robust are the security features?
I can authoritatively tell you that this cloud based system is much secured and has many advantages over the conventional ERP systems that most organizations run. Apart from cost effectiveness and low manpower cost, our Sawtell Enterprise Cloud has a top notch security that is tested and proven. Most Fortune 500  is on it. We have a localized hybrid for those that want a bespoke service. But that has its own challenges and in terms of security, there is nothing to worry. This product is in North American, European and Asian markets. Nigeria is the first country to have it in Africa. It is well accepted over there.
How does your Smart Home solutions work – does it tackle security issues in the country?
The smart home is based on our strategic partnership with Gigaset and this is a German firm and they have done very well in the area of telecoms.  If you flip through the dailies, you will see crimes on the rise. Today, a lot of couples work leaving the home vulnerable and empty. This is where we come into place, the smart home simply comes with sensors and cameras and when you place them in the house, you can monitor what is happening in the house via an alert. Even if you come home and people are inside, you will be sent an alert; it comes with a remote alarm system and intelligent switches which can be used to turn up your appliances via the mobile app. This is the first of its kind that Nigeria and we hope that it would be able to reduce domestic crimes. Remember, it does have video also. We hope that when Nigerians embrace this, some level of domestic crimes would be limited in some neighborhood. The solution isn't pricey!
Won't the epileptic power supply pose a challenge to deploying the Smart Home solution?
The beauty of this smart home device is that it doesn't use normal power supply. It has inbuilt battery. It's just like a phone and you charge and power it up. It comes with camera, door sensors, window sensors, smoke detectors and the images are crystal clear with night vision camera.
"There is need to re-evaluate our health care delivery. A lot of hospital management systems have been deployed in many countries and this has singularly changed their medical sector and Nigeria shouldn't be isolated."
What is the after sales support you have in place for this?
What we're doing is that we are operating an indirect sales channel and we have resellers. We pride ourselves on our ability to support the customer. We believe in high quality of user experience. We do have this as a high selling point and also, we take sales support very crucial. Considering the peculiarity of this, our sales support is robust.  We have resellers in different states in Nigeria. Security is everyone's responsibility, and should not be deemed above the poor man. We have made it very affordable for the home. It is affordable.
Data is still expensive, doesn't this impact on your cloud solution?
In our cloud system we have the Hospital Management, HR Management and ERP but what we have tried to do is that, we understand that data is an issue and we develop a hybrid solution that can enable people operate offline and once you have internet, you can sync your information. This is how we made it easy for our Nigerian users.
Nigerian hospitals aren't managed efficiently. Too many human errors and low deployment of automation have meant mis-diagnoses resulting and loss of human lives. Do you agree with many stakeholders on the need for an overhaul of the medical sector.
Oh yes, there is need to re-evaluate our health care delivery. A lot of hospital management systems have been deployed in many countries and this has singularly changed their medical sector and Nigeria shouldn't be isolated. The government must understand this and consult the relevant stakeholders. Our hospital management system is an end-to-end system from files, cards, etc. You don't need to start carrying cards up and down and files will be obsolete. This solution saves cost for hospitals and improves their efficiency. It quickens doctor's operations and it comes with pharmacy, blood bank system and administrators.  A state can manage the sets of hospitals in a particular state with this system. We have made it compatible with all mobile devices.  We have over 10,000 hospitals currently on that platform in UAE, Australia and many other countries. Nigeria is also privileged to be first in Africa.  The hospitals don't need to worry about downtime and security of the patient details they have access to high end encryption and they have multi-level control.
Do you think that this service would fit into the scope of government health facilities?
Government must find a way to digitize medical care and with solutions like this, we have made mobile health easier and healthcare very efficient. The government must understand the need to take health delivery to the digital pace on eHealth to mHealth.