By Oluwatobi Opusunju
Nigeria telecom market remains the most attractive on the continent for high returns on investment (RoI) with its huge, largely untapped market for legacy voice, converged and broadband services, the country's telecom regulator Prof. Umar Garba Danbatta has said in a remark at the official opening of Nigeria Pavilion @ ITU Telecom World 2017 in Busan, South Korea.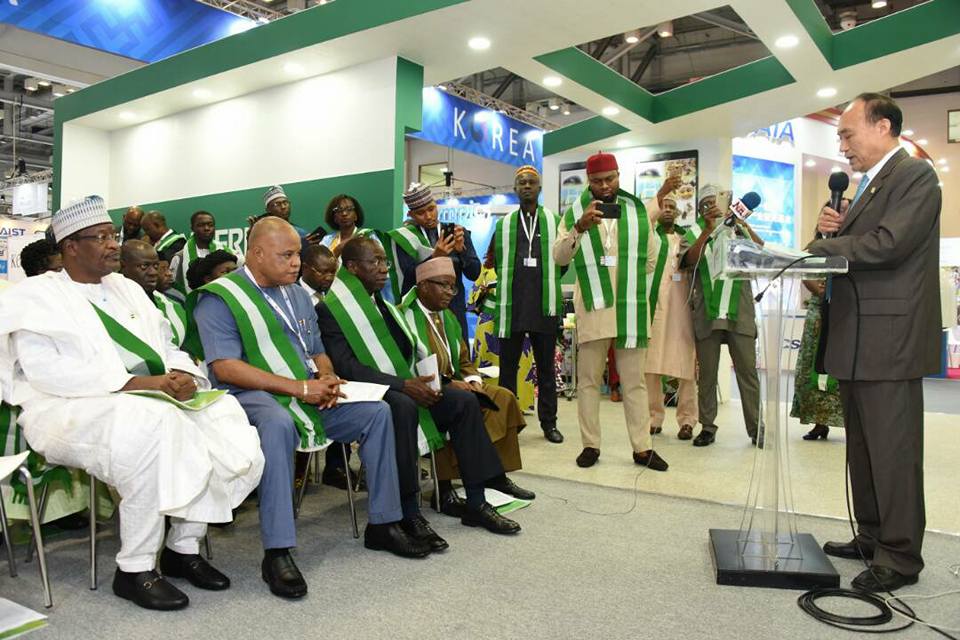 Danbatta, Executive Vice Chairman/CEO of the Nigerian Communications Commission (NCC) said Africa's largest economy of over 180 million people still holds the ace for investors seeking to leverage on a huge market, an impartial regulator that enjoys global respect for being independent and proactive.
"We come to the ITU Telecom World every year to tell our story, share our experiences and borrow a leaf from global best practices to address our concerns, engage and collaborate with the global community to strengthen the growth and impact of the Nigerian Telecoms Industry.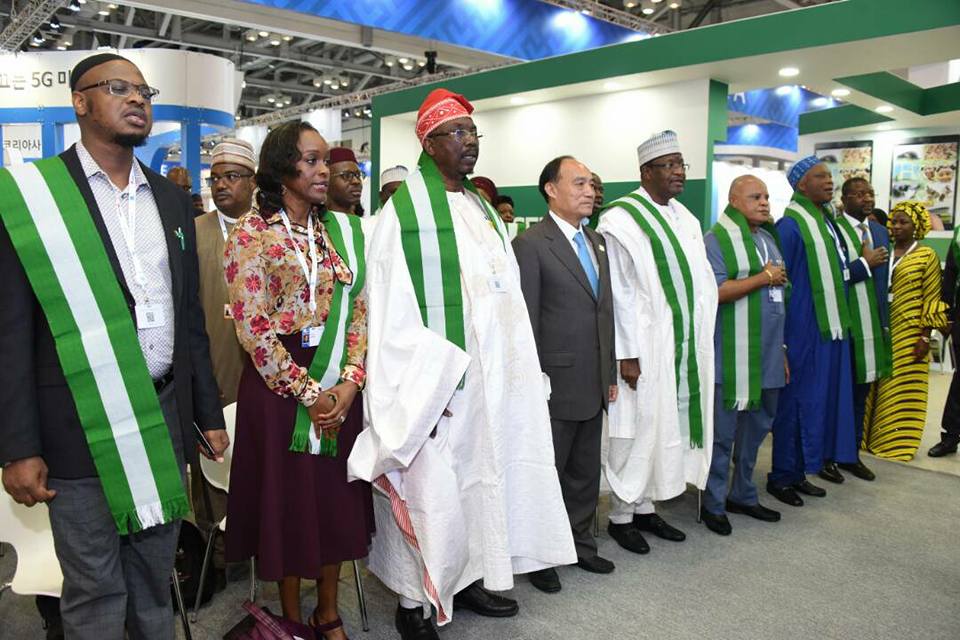 "In this connection, we are here to tell the ICT community that Nigeria with a population of about 170 million is a preferred investment destination in Africa. With over 150 million active subscribers, in the voice segment, over 102 percent teledensity and a little over 92 million internet connections, Nigeria is indeed a place to invest," said Danbatta his remarks at a ceremony that had in attendance the Secretary General of ITU, Mr. Houlin Zhao, Honourable Minister of Communications of Nigeria, Barrister Abdulraheem Adebayo Shittu, represented by the permanent secretary of the Ministry of Communications, Chairman of the NCC Board of Commissioners, Senator Olabiyi Durojaiye, members of the NCC Board of Commissioners, and a large section of stakeholders in global telecommunications.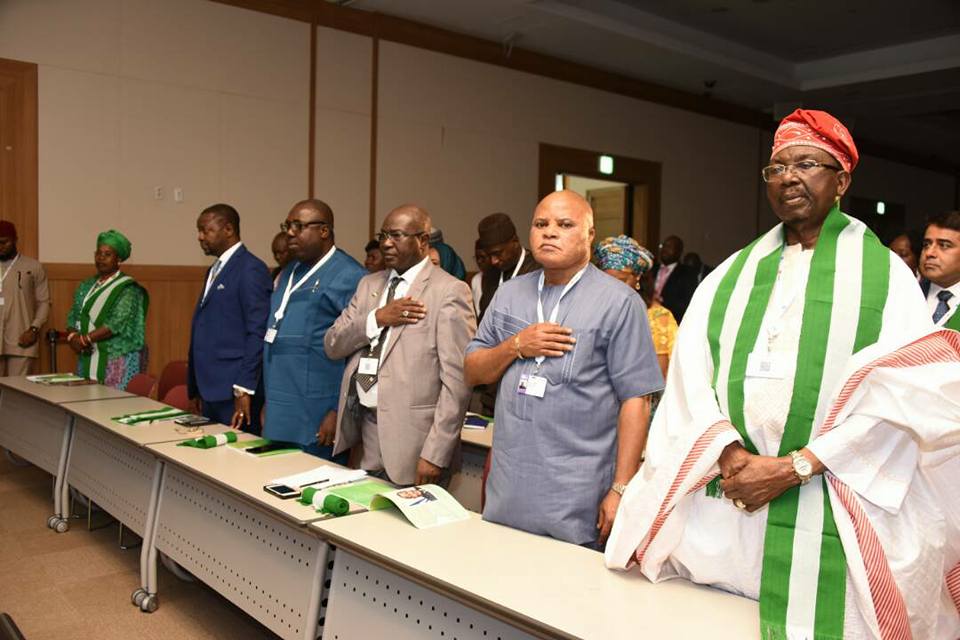 "We therefore come to enlist the support of other players, governments, regulators and the global community from whom there is always a basket of ideas to take back home to Nigeria.  The implementation of these ideas will ensure a better regulatory environment, even though ours has been seen as a very robust and consultative regulatory agency right from 2001 when the Digital Mobile Licences (DML) were issued.
"Our engagement with the global community during this event will include creating awareness of the investment opportunities in Africa's biggest Telecom market, as well as guarantee of adequate Returns on Investments (RoIs)," added Danbatta while thanking the ITU and its Secretary General, Mr. Houlin Zhao.
Nigeria has made remarkable progress toward achiving its broadband goal and could exceed the 2018 target for 30% penetration having made great effort to put the right regulatory framework in place to woo investors. According to Danbatta, the Nigerian government through the NCC considers broadband an essential element for economic development thus everything is being done to get investors into broadband rollout. His words:
"The ITU/UNESCO Broadband Commission for sustainable development recently said Nigeria now has about 21% broadband penetration and conscious of the reality that broadband fuels faster data transmission speed and capacity, our focus now is on how we can attract the right investments to grow this critical area of the sector through broadband coverage expansion.
"The Nigerian Communications Commission (NCC) as a foremost regulator, has put in place measures and guidelines to licence wholesale broadband service providers consistent with the Open Access Model for broadband deployment.  Of the seven infrastructure companies (Infracos) earmarked for licensing, only two have so far been licensed for Lagos which is commercial hub of Nigeria, and Abuja including the North Central zone of the country leaving five more licences for the South West, South East, South-South, North East and North West zones of the country. The process of licensing of infracos for these five remaining zones is about to be concluded."