By Oluwatobi Opusunju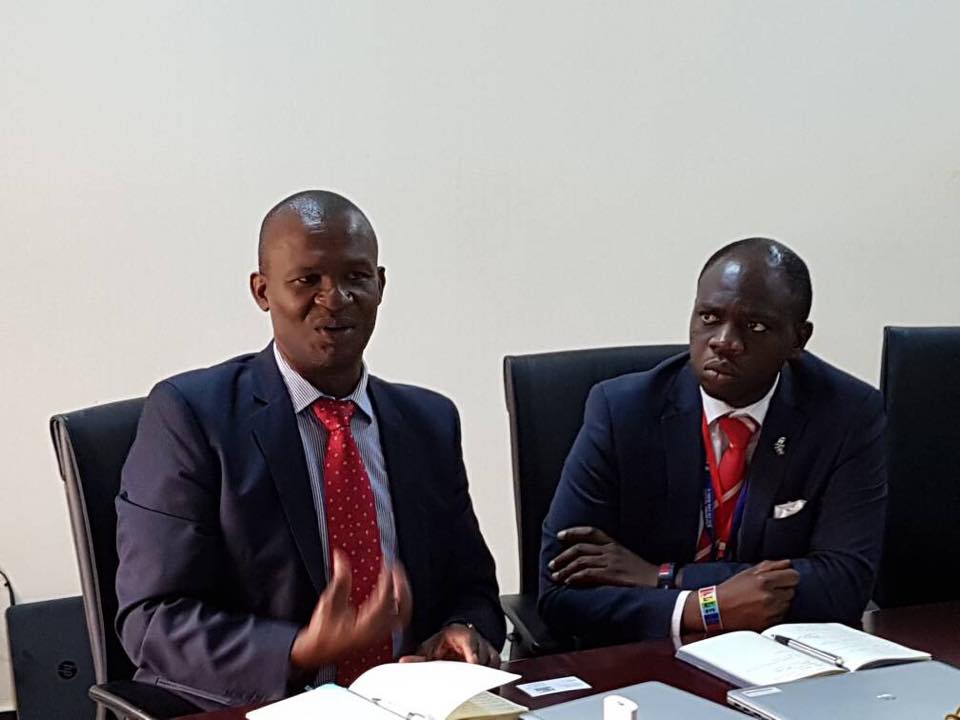 The Ericsson Group has expressed interest to accelerate Nigeria's broadband penetration particularly in unserved and underserved areas. The tech giant expressed its interest during a recent courtesy visit to the Nigerian Communications Commission's headquarters in Abuja where it also expressed concerns on dearth of Foreign exchange (FOREX) and its impact on operators' ability to deploy telecommunications infrastructures or sustain the market.
The Ericsson team led by the Head Government and Industry Relations of Ericsson Group, Mr. Shitlesi Makkhofane, and Director Ericsson Nigeria, Mr. Peter Olusoji, said Nigeria remains a major point of the company's growth plans. Nigeria targets a  30%  broadband penetration for 2018  and has crossed  21% mark to bring it close to its 2018 target.
Makkhofane said Ericsson was willing to partner the country to exceed her target.  "Ericsson had studied the Nigerian telecom market and had speculated that the vast potentials of the market was yet to be fully harnessed," said Makkhofane who was received by the NCC's Executive Commissioner Stakeholder Management, Mr. Sunday Dare.
Ericsson will deploy the latest innovative technology to help Nigeria achieve its broadband goals to drive the tripod of availability, accessibility and affordability of broadband which is part of NCC Management's 8-Point Agenda.
Also, the company said it would be seeking clarifications on licensing requirements for a couple of businesses including type approval procedure for certain equipment because of its interest in exploring the Internet of Things (IoT) and 5G networks; huge data management; as well as providing cybersecurity solutions to enable network interoperability and traceability so as to check the use of cloned devices that pose threat to security.
Makkhofane asked for the regulator's intervention on the FOREX challenge as it undermines operations in the telecommunications sector.
Dare expressed NCC Management's appreciation of the team's visit as well as its knowledge and interest in the Nigerian telecom ecosystem.  He expressed delight on the issues raised by the Ericsson team and assured the team that the "NCC will continue to do what is right to attract FDI for the development and growth of the telecom industry in Nigeria."
Dare promised to convey the interests and concerns of the team to the EVC/CEO of the Commission, Prof. Umar Danbatta for management's consideration and necessary action.