By Olusegun Oruame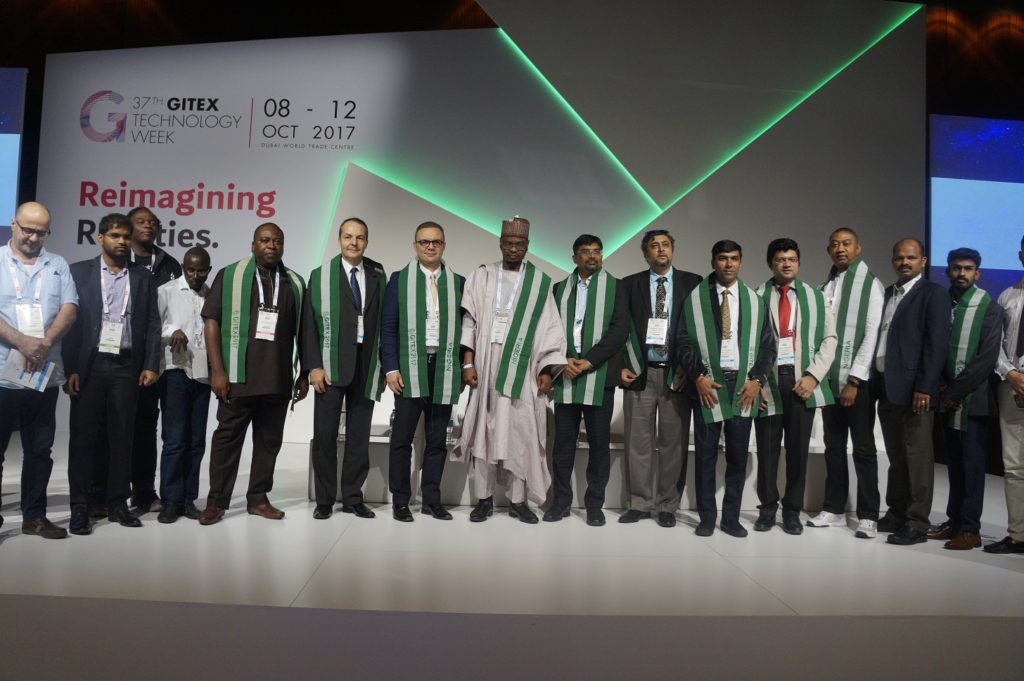 E-commerce services, Business Process Outsourcing (BPOs) and software development and publishing enterprises are among companies to enjoy the pioneer status incentive in Nigeria allowing them to receive three to five years tax holidays as the Nigerian government offers a swathe of economic carrots to attract fresh investments in ICT and other sectors.  The ICT sector featured prominently among the 27 new industries listed for tax holiday and pioneer status by Nigeria's Federal Ministry of Industry, Trade and Investment.
Read: http://itedgenews.ng/2017/10/22/executive-notes-auspicious-time-invest-nigerias-thriving-ict-sector/
Nigeria has also softened entry visas for offshore investors and foreigners generally to allow easier passage into Africa's major exporter of crude oil as part of a new policy to attract businesses in non-oil sectors and make opening of economic shops less cumbersome.
Nigeria is plagued with a bureaucracy that undermines businesses and scare away investors. Abuja is making entry visas free on arrival for all foreigners. Business visitors will further get expedite entry access as is already the norms in several African countries notably Rwanda, Kenya and Ethiopia.
The new policy thrust by the government of President Muhammadu Buhari aims to knockout bureaucratic bottlenecks that would make ease of doing business one of the best on the continent.  As revealed by the Director-General/CEO, National Information Technology Development Agency (NITDA) , Dr Isa Ali Ibrahim Pantami, at the recent Africa Investment Forum (AIF), which was part of headline-events of Gitex 2017 organised by the NITDA and the Dubai World Trade Centre  (DWTC). The AIF, which held Tuesday, 11 October 2017 inside the Conference Hall @ Gitex, Dubai, was designed to showcase Nigeria's nay Africa's readiness for global business.
"The President recently established the Presidential Enabling Business Environment Council (PBEC) to further improve the investment climate in the country and we are implementing an Executive Order aimed at increasing the ease of doing business in Nigeria," said Pantami in his lead presentation at the AIF.
He added:  "This [Presidential Enabling Business Environment Council] has already completed 31 reforms that make it easier to invest in Nigeria. Our investors can now obtain a visa-on-arrival and have a seamless and speedy process of registering their business in Nigeria," said Pantami at the event attended by more than 200 people from different industry verticals mostly from the Middle East and Asia.
Read: http://itedgenews.ng/2017/09/25/nigeria-eyes-broadband-investment-as-itu-telecomworld-opens-in-south-korea/
The Nigerian government is particularly targeting the ICT sector which took a high run as part of the successes of Nigeria's return to democratic rule nearly two decades ago. With the deregulation and liberalization of the sector, massive foreign investment inflow had caused a revolution that altered the sector for good.
"The contribution of the non-oil sector to the real GDP has increased from 89.98% in the 1st Quarter of 2016 to 91.11% in the 2nd Quarter of 2017. The Information and Communication Technology (ICT) sector contributed 11.27% to the total nominal GDP in the 2nd Quarter of 2017," said Pantami at the AIF in Dubai.
ICT took a remarkable lift in less than a decade after the liberalization policy to enrich Nigeria's GDP with about 11.27% contribution from less than 00.5 in 1999. Abuja wants to have ICT as a poster sector for its desire to wean Africa's largest economy off crude oil export which accounts for nearly 90% of its national income.
Growth in Nigeria's burgeoning ICT sector remains stable despite recession (the country recently announced exiting recession, after two years of recording negative growth).  Its telecoms market remains the continent's largest with more than 154 million active subscriptions; it has a largely untapped broadband market recording only a 21% penetration. Its computer hardware sub-sector maintains a strong promising lead over other markets in the region.  As Pantami rightly noted in Dubai:  "The Ikeja Computer Village is the largest technology market cluster in West Africa and is estimated to contribute about $2billion to Nigeria's economy annually. We currently have 7 local OEMs but they can only meet about 20% of the local demand for computer hardware."