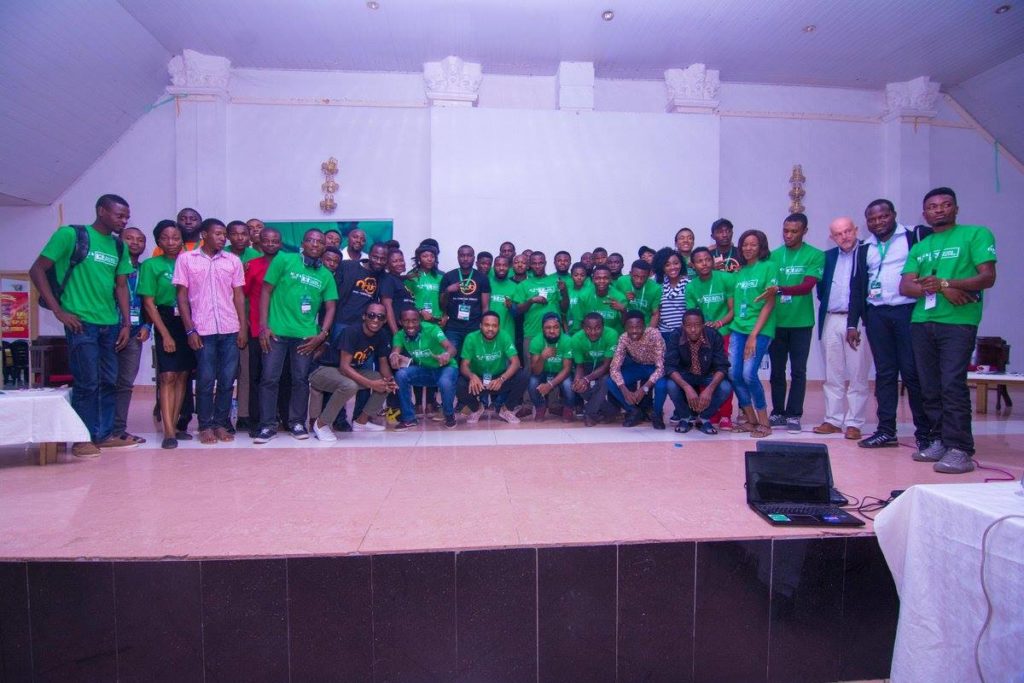 HackJos (http://hackjos.ng/) conference and software development challenge, the premier hackathon event in north of Nigeria, holds this week November 1 and November 2, 2017 inside Hill Station Hotel, Jos, Plateau State. HackJos already enjoys the backing of Industrial Training Fund (ITF), Debbery Concepts Limited, Qitech Technologies Limited, Smart Web, the Plateau State Government and an array of other sponsors as the one-day conference and three days software and apps competition takes off in the serene city of Jos. The event is designed to foster interest among young people in software development and the entire spectrum of ICT. The event opens at the newly upgraded Hill Station Hotel, Jos.
 HackJos is conceived to be a meeting point for budding entrepreneurs and already established tech-companies as well as for policy makers and investors angling to bet on technology innovation. This year's rallying theme is: 'Funding/Sustaining Startups for Youth & Economic Development.'
Expected to attend are the Director-General, National Information Technology Development Agency (NITDA), Dr Isa Ali Ibrahim Pantami, Director General of Plateau State Medium Enterprises Development Agency, Mr. Haggai Haruna Gutap, Director General of the Industrial Training Fund, Sir Joseph Ari and the Chairman of Qitech Technologies Ltd, Dr Sola Afolabi.
Read: https://techpoint.ng/2016/09/14/hackjos-2016-2/
Speakers include CEO of Brainiacs Stems and Robtics, Musa Mohammed, Centre Manager, Enspire Hub, Mr. Bankole Oloruntoba, Chairman Bluewhales Microfinance Bank, Mr. Simon Iliya Gotom, CEO of Ventures Platform, Kola Aina, CEO/Founder of Bagos Foundation, Mr. Danchung Musa, Group Captain O.C. Ubadike, CEO, Smart Web, Murtala Abdullahi and Founder, Startup Arewa, Mohammed Ibrahim, among others. They will be speaking on various industry verticals on funding and sustaining startups.
The HackJos – hackathon or challenge- is bringing together techy-savvy citizens, scientists, entrepreneurs, educators, students, programmers and developers across Nigeria under one roof for 48 hours to get involved and showcase their ingenuity and talents in the pursuit of creating compelling solutions that cut across mobile, desktop, web and hardware (embedded systems) that will help solve problems relevant to the various sectors of the Nigerian economy.
'HackJos' is owned and promoted by Nhub Nigeria, the first technology hub (innovation cluster) in Northern Nigeria Founded by Nignux Technologies Limited. The event is holding with the collaboration of Qitech Technologies Limited, a technology business aggregator warehoused in Jos.
"It pleases us to collaborate with Nhub on an event championing innovation, youth development and the participation of the country in the Next Economy," said Dr Afolabi.
"Since 2015, HackJos has offered thousands of young people opportunity to connect, explore their ideas, explore a bounty of innovations and release great energy for national growth. We have inspired a new level of thinking and 'can do' spirit in a generation hoping to remake their world. We welcome everyone to HackJos 2017," said founder and CEO of Nignux Technologies Limited, David Daser.
IT Edge News.NG published by Knowhow Media and Market Intelligence Internnational (KMMIIL) supports HackJos as a media partner,