By Aanuoluwa Omotosho and Oluwatobi Opusunju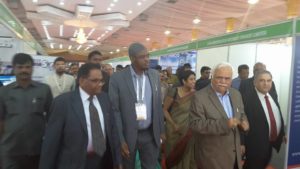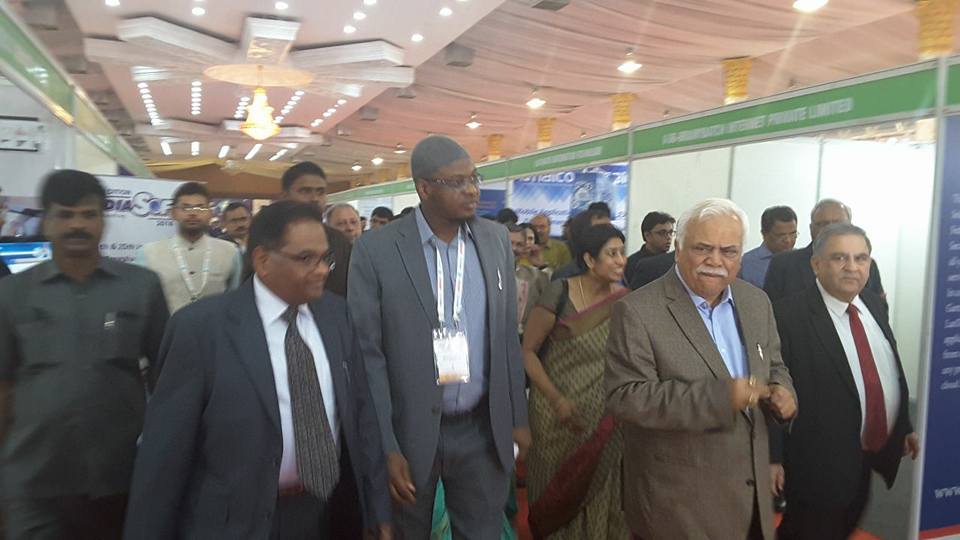 The Director General, National Information Technology Development Agency (NITDA), Dr Isa Ali Ibrahim Pantami is currently leading a delegation of Nigerian ICT stakeholders from both the public and private sectors to the 18th International IT Exhibition and Conference (INDIASOFT2018) holding in Bangalore, India's silicon valley.
Pantami is exploring synergies between Nigerian and Indian technology stakeholders with a view to widen Nigeria's technology market for product and skill capacities. The agenda include to network with other countries, woo investors, attract Foreign Direct Investments to Nigeria's ICT sector, and share the country's technology innovations.
India has in the last decades grown to be a technology heavy weight and its software solutions are held in esteem globally. In Nigeria, Finnacle from Infosys is deployed by over 80% of the banks, more than 40% of the ICT training centres and technology companies in Nigeria have strong Indian high skill content to underscore India's technology achievements.
INDIASOFT is designed as an annual event by its promoters, the Electronics and Computer Software Export Promotion Council of India, to encourage trade and  collaboration in the IT sector between India and other countries.
As government's IT clearinghouse, Pantami has sought to enhance NITDA's capacity to drive its mandate by building cross countries and cross industries synergies. In India, the NITDA's boss and his team are pushing the agenda for IT investments in the local market by offshore technology companies and they also seek for new level of collaborations that would enhance NITDA's ability to effectively regulate the local market.
As in Bangalore, months back in Gitex Dubai,  Pantami had reiterated to an international audience, the compelling case to bring investment to Nigeria. His words:  "This [new] Presidential Enabling Business Environment Council has already completed 31 reforms that make it easier to invest in Nigeria. Our investors can now obtain a visa-on-arrival and have a seamless and speedy process of registering their business in Nigeria."