By Oluwatobi Opusunju
Enugu state in the south east of Nigeria has officially transited from analogue to digital terrestrial television (DTV) as the National Broadcasting Commission (NBC) extends the number of states out of Nigerian 36 states were digital switch over (DSO) has been launched.
There are plans to also launch in Osun later this month while Gombe and Delta are expected to be switched over in Q1, 2018.
The Director-General, National Broadcasting Commission (NBC), Mallam Ishaq Modibbo-Kawu while speaking at the launch this week in Enugu said the state joins Plateau, Kwara and Kaduna states as well as Abuja where DSO has already been launched.
"We are launching on this site today, NTA Enugu, because our Signal Distributor for the Enugu State is Integrated Television Services (ITS); one of the two Signal Distributors licensed by the Nigerian Government for the DSO," he said.
"I feel really happy that we are able to arrive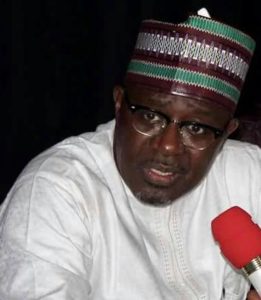 at this point of launch, here in Enugu state. The experience of DSO has been anticipated here, ever since we announced that Enugu would be amongst the first six states that would be digitized. It was indicative of the feeling for the new digital experience
"That is why the Federal Government is pulling all stops to deliver the project around Nigeria. At the National Broadcasting Commission, we are determined to conclude this historical project, and we believe that working with all our stakeholders, we would eventually succeed," he added
So far, only five cities in five states have had DSO completed and they are Jos, Abuja, Ilorin, Kaduna and now Enugu. The NBC plans to have DSO completed in 12 states by ending of Q2 or beginning of Q3.
"It means that gradually, we are making the transition from Analogue to Digital Broadcasting, a reality in Nigeria, and a major achievement of the Nigerian Government and our people," said Modibbo-Kawu.