By Oluwatobi Opusunju
Only right policy and willpower by government and stakeholders can accelerate broadband rollout. But government has to lead to close the connectivity gaps, said Director of Operations – Telecoms, PPC Integrated Systems, Mr. Patrick Ede in a recent interaction with IT Edge News in Lagos.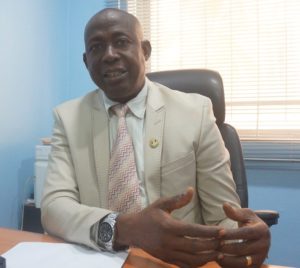 Broadband penetration is currently put at 22 %. According to the National Broadband Plan (NBP), the country should achieve 30% broadband pervasiveness by the end of 2018. But achieving that target or even exceeding it would require a greater sense of assertiveness on the side of the government to enhance ease of infrastructure deployment by private sector operators.
More than 11 terabyte per second bandwidth brought into the country by four submarine cables' operators: Glo 1, MainOne, WACS and SAT-3 are still untapped and wasting away at the sea shores in Lagos.
Nigeria has not utilised close to 10 percent of the cable capacities owing to a mix of impediments that has stalled operators' ability to rollout last mile services. They include issues of Right of Way (rights of way) and multiple taxation. A breakdown of the bandwidth capacity shows that Glo-1 has 2.5 Tb/s; MainOne, 1.92Tb/s; WACS, 5.12Tb/s; while SAT-3 has 340Gbit/s.
Ede believes that Nigeria can alter this narrative for good if government implements the right policy thrusts.
"The role of the government in accelerating broadband penetration in the country is pivotal and cannot be downplayed. Government must be willing to support and provide infrastructural development which is the hallmark of any development," said Ede.
"There are enough terabytes at the seashores but cannot be distributed across the country due to issues facing last mile infrastructure. So in my view, an enabling environment will bring about the needed growth in terms of broadband penetration."
"Government must also make sure that policies in this regard are not detrimental to the growth of the industry," warns Ede while stressing the need for government to ensure that its policies and regulations don't stifle out players which could in turn stall investment in the sector worth over $80b investment.