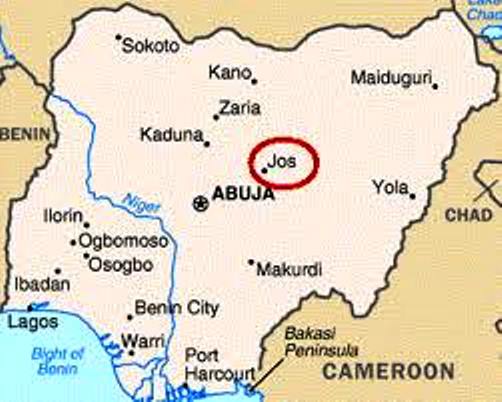 By Oluwatobi Opusunju
Founder of nHub, Mr. Daser David has a shopping list for would-be governors in Plateau State, central Nigeria. Political aspirants who intend to govern the state and desire votes of young Nigerians in that part of the country must demonstrate commitment to developing the technology ecosystem on the Plateau, David told his Facebook audience in a recent post tracked by IT Edge News. His Facebook account goes by the sobriquet: Oluwadaser David.
According to David, "Things any Plateau politician would do to earn my respect for life [include]:
"3. Invest more monies in the startup community. Build infrastructure and make policies that would allow startups to thrive. Transform Plateau state into a startup nation.
"4. Invest massively in the tech space. Let's have a blueprint for development and let's see full implementation."
The list has five items in all.
David founded nHub in 2015 to pioneer incubation hub in central Nigeria and help ignite the startup ecosystem in all of northern Nigeria. Based in the quiet city of Jos, capital city of Plateau state with over one million people, nHub has gained traction for capacity development and only recently launched its outsourcing centre.
Re positioning Jos
Jos is about three hours drive from the country's administrative capital, Abuja. But bad road makes it around five hours. Not surprisingly, David's shopping list includes: a state governor that will "get the Federal Government to dualize Keffi-Jos road. Open it up like Abuja-Kaduna road' and [a government] that will get our local airport to cargo standard. Build a good business case for it to have more than Arik [airline] operating."
Since 2001, Jos has been the centre of ethno-religious crises recording huge number of deaths, a frightening redrawing of city's demography along ethnic and religious lines. Ultimately, business with social life suffered. Despite the gradual restoration of peace in the last seven years or so, businesses are still struggling to pick up steam.
In 2015, nHub opened shop to build digital capacity in the huge number of young people and has fostered a vision to develop a Silicon Plateau as a way of helping to economically refocus Jos.
But poor internet connectivity and government's lack of commitment to ICT have connived to hamper help set the right tone for a digital transformation of the Plateau. In an earlier discussion with IT Edge News, David said the lower cost of living in Jos, good temperate weather and the huge number of educated youths make Jos a digital delight for promoting a sustainable startup ecosystem.
David believes political leaders can alter the situation for good once they buy into the idea that technology with youth development is a powerful transformation tool. Politicians can "make Plateau state great by action. Let the people say it and also the opposition party admit it. Just one of these is enough, until then you can be attending all your court cases alone and be heroes to many. We will be taking account every year and after year," said the techprenuer to sign off his post.
Nigeria's general elections hold next year, less than nine months away.