By Chinedu James
Graft can be tamed by e-Government. IT deployment for integration of all governance processes can enhance accountability and transparency, the National Information and Technology Development Agency (NITDA) has asserted.
The agency which is leading concerted efforts to checkmate corruption in public service through implementation of e-Government and proper IT procurement procedures has reiterated that e-Government can cut down cost of governance and enhance citizens' access to quality public services.
Director General of the NITDA, Dr Isa Ali Ibrahim Pantami at a stakeholders' engagement on Nigeria e-Government Interoperability Framework (Ne-GIF) this week in Abuja said the embedded tools of e-Government can make public agencies more effective in delivering government goals to the citizens in a transparent and accountable manner.
Pantami at the workshop said NITDA recognises the mounting challenges posed by years of ineptitude and corruption in the public service as well as the high prospect to checkmate these using the tools of e-Governance. The essence of the Ne-GIF is to see how the NITDA could assist in addressing these challenges using an IT-led framework.
''We recognize the enormity of the responsibilities placed on the agency as well as the possibilities of e-Government as a development resource for achieving socio-economic transformation. 'e-Government and ICT tools can among other things, cut down the cost of governance, improve national economic growth; enhance access and quality of services as well as render public agencies more transparent and accountable," said Pantami.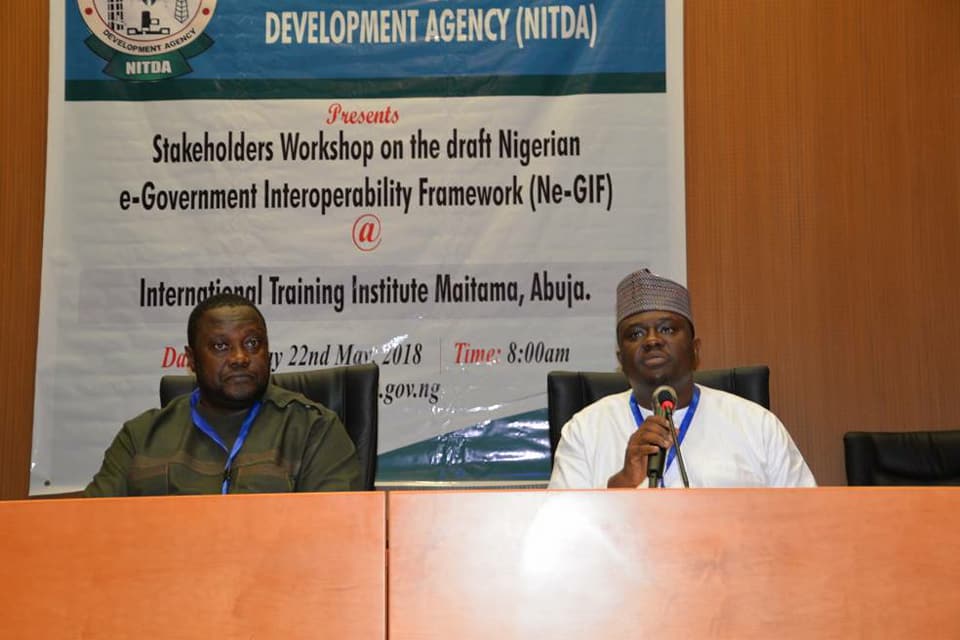 He said the agency considers it exigent not only to create a framework that addresses the challenges but establish interoperability points at which public agencies will be able to share resources and information that will enhance their capacity to deliver services to the public in realtime.
According to Pantami: ''The Ne-GIF is expected to provide tools, specifications and recommendations that are based on Standards for supporting MDAs in undertaking interoperability of e-government solutions for the provision of cross-portfolio services.
''Seamless exchange of Information between various MDAs' IT infrastructure and applications is critical to cross-portfolio service delivery and public service transformation. Section 6c of the NITDA Act, 2007 states that the agency shall develop guidelines for electronic governance and monitor the use of electronic data interchange and other forms of electronic communication transactions as an alternative to paper-based methods in all sectors of the economy, where the use of electronic communication may improve the exchange of data and information," he added.
The NITDA boss assured that the agency will continuously work to ensure the deployment of e-Government across the public sector to enhance service delivery across agencies and eliminate corruption. His words:
''When all governance processes are integrated, you do not need personal contact or see somebody because he treats whatever you apply for…. It will help eliminate corruption. Without accountability, and transparency, we can't fight corruption."
The Ne-GIF was organized by NITDA as one of the open stakeholders approach to implementing e-Governance across ministries, departments and agencies (MDAs) to improve governance and eliminate frauds.