By Oluwatobi Opusunju
The Nigerian Communications Commission (NCC) and the Nigerian Academy of Engineering (NAE) have agreed to strengthen their partnership to improve the quality of telecom service in the country. The two bodies made the commitment during a recent courtesy visit to the NCC's headquarters in Abuja by a delegation from the academy.
Issues such as right of way (RoW), multiple taxation, compound regulations and other infrastructural impediments have connived to hinder delivery of quality service to consumers by telecom operators. But, NCC hopes that the partnership with the academy will help to proffer solutions to these challenges.
NAE was established by statute in 1997 to promote excellence in engineering training and practice in Nigeria. The academy is often touted as the 'think tank' for engineering and technology in Nigeria with focus on researches on developmental policies in the industry.
"When you talk about issues of RoW, multiple taxation, multiple regulations, improvement of quality of service, the academy can lend its voice to ensure that factors that undermine QoS are nipped in the bud. We can be able to contain them with a view to improve QoS," said Executive Vice Chairman of the NCC, Professor Umar Garba Danbatta as he tasked the academy on the need to collaborate with the commission to ensure best practices in the industry.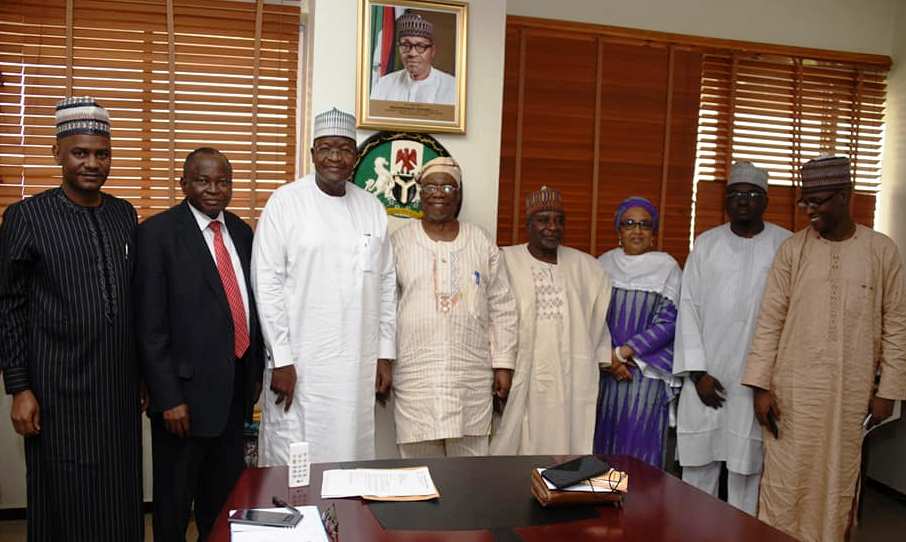 Earlier, the Vice President of the NAE, Professor. FolaLasisi who led the delegation, said they were at the commission to explore ways to strengthen their relationship with the commission while also thanking the NCC for the support accorded to them over the years.
Danbatta  assured the academy of NCC's continuous support. His words: "The Commission is committed to collaborating with the academy in order to contribute its widow's mite towards the development of engineering and technology in the country. We believe by so doing we will bring solace to some citizens through these efforts as well as carving a niche for ourselves."
The meeting also witnessed the inauguration of the NCC boss as a fellow of the academy.