By Olusegun Oruame
Director-General/CEO of the National Information Technology Development Agency (NITDA), Dr. Isa Ali Ibrahim Pantami is canvassing for offshore investments into Nigeria's burgeoning ICT sector.
In his presentation today inside the Nigerian Pavilion at the ongoing ITU Telecoms World in Durban, South Africa, Pantami spoke on 'Effective Regulation for Investment in Nigeria's thriving ICT Sector', stressing that Nigeria retains her position as one of the globe's most viable investment destinations for ICT.
The country's chief IT regulator said despite economic strictures and a recent recession faced by Nigeria, the ICT sector has continued to record positive growth underscored by a rising population, growing middle class and the increasing sophistication of the market.
ICT retains robust upward growth
His words: "While the National Bureau of Statistics (NBS) does not provide separate figures for the ICT and telecoms sectors, the industries grew by a combined 2.3% quarter-on-quarter in the April-to-June period of 2017, and currently accounted for 10.2% of real GDP. Even in the face of lower oil prices and the exchange rate volatility that threw the country into recession in 2016, the industry has continued to thrive and, according to the NBS, it regularly outperforms the economy as a whole. The fourth quarter of 2016 was particularly strong, posting 20% growth over the prior quarter."
Quoting a recent Nielsen report, he said "Nigeria has a rapidly-expanding middle-class population of over 42 million people. This has become evident in the entrepreneurship drive of its population and the increasingly significant role technology is playing in their lives. Millions of Nigerian youths are beginning to give-up formal employment to learn hands-on ICT skills like programming and networking, which has positioned them for better opportunities."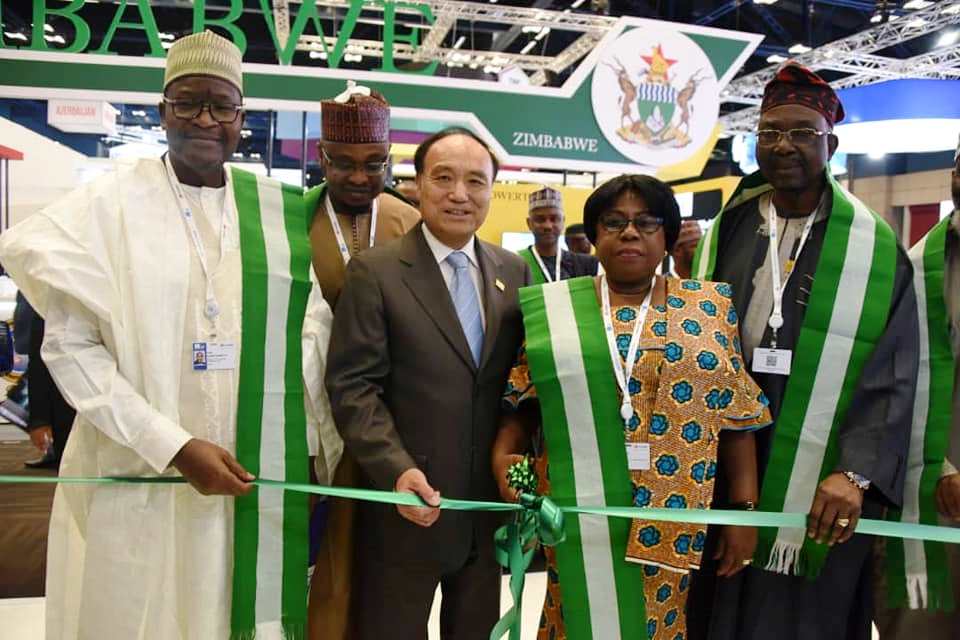 Strong economic reforms to drive investments
Mindful of the need to remodel its economy outside of crude oil export, the NITDA boss said Nigeria has initiated series of policy thrusts to encourage offshore investments into the ICT sector and also boost local technology entrepreneurs. These include "the recent release of Executive Orders by the federal government on ease of doing business" to make the business environment more conducive; the establishment of "the Presidential Enabling Business Environment Council (PEBEC) to further improve the investment climate in the country," the completion of "31 reforms that make it easier to invest in Nigeria" so that "investors can now obtain a visa-on-arrival and have a seamless and speedy process of registering their business in Nigeria."
Also, the national government now places a lot of emphasis on transparency and accountability in the entire processes of how public agencies engage other critical stakeholders as "Nigeria is an active member of the Open Government Partnership (OGP) – a global body that promotes transparency, citizen engagement, and anti-corruption. We have also produced a Nigerian OGP National Action Plan (2017 – 2019)."
Tax holiday for BPOs, e-Commerce, software companies
Equally, important is that since "August 2017, Nigeria's Federal Ministry of Industry, Trade and Investment (FMITI) has published the list of 27 new industries eligible to enjoy the pioneer status incentive in Nigeria.   Companies investing in these sectors receive tax holidays for three to five years. Some of the sectors include E-commerce services, Business Process Outsourcing and Software development and publishing" added Pantami while he enjoined the global investing community to leverage these opportunities.
"Nigeria's ICT sector has a great potential and this is the right time to invest! I invite you all to take advantage of this mutually beneficial opportunity to invest in one of Africa's fastest growing ICT sectors," said Pantami.