Two Nigerian startups, Arone and Max have pitched  at the GITEX 2018 SUPERNOVA Challenge to make them further visible to investors even as the Director General of the National Information Technology Development Agency (NITDA), Dr Isa Ali Ibrahim Pantami commended the six startups sponsored by the NITDA to the GITEX Future Starts (GFS) event.
Pantami had commended the startups for their innovation, resilience, and determination in translating their ideas into marketable solutions while interacting with the media shortly after he led Nigeria's delegation to a tour at the GITEX Future Stars Pavilion where he engaged the startups on their solutions exhibited at the event.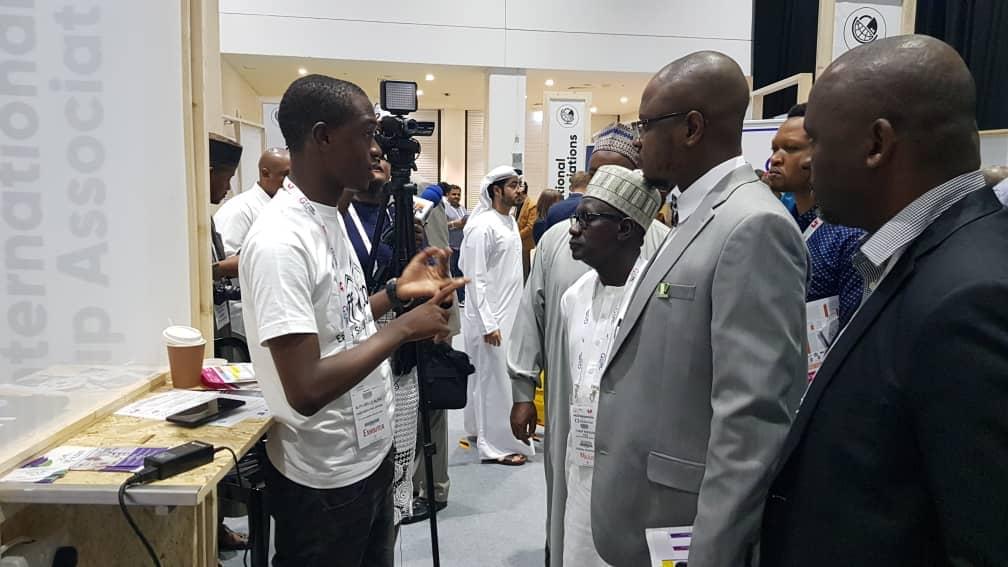 Arone and Max had successfully pitched at the REBEL stage on Tuesday October 16th to earn them higher exposure to investors at the SUPERNOVA Challenge. With more than 700 startups from over 80 countries at the GFS, the Nigerian startups at GITEX are helping to extend level of brand visibility for Nigerian startup community
Arone is a technology, transport and logistics company helping to solve the problem of lack of accessibility to medical supplies; and Max  is a technology, transport and logistics company that makes moto-taxis safe, efficient, and accessible to users in West Africa. Other Nigeria startups at the GFS is Beepower, a product allows the use of one single source to power up multiple devices with different power requirements;  Domenium, a solution designed to help police obtain evidence for crimes; Off-k.com, an online platform that helps students conveniently locate and securely pay for accommodation off campus and and Wattlin, a power technology with a website which provides services that monitors and manages energy availability and usage in homes.
Dr Pantami also reiterated NITDA's commitment to foster ICT innovation and entrepreneurship, after witnessing the high turn-out of Investors at the exhibition booth to woo innovators.