The 3rd edition of the AfriLabs Annual Gathering recently came to a close in Dar es Salaam Tanzania. The Gathering, held from 11th to 13th October, was organized by AfriLabs (a network of 123 technology and innovation hubs in 34 African countries) in partnership with Sahara Accelerator, a local member of our pan-African network.
As a prelude to the Annual Gathering, AfriLabs facilitated a workshop on 10th October. The workshop, sponsored by the Open Society Initiative for Southern Africa (OSISA), brought together major ecosystem players to co-create AfriLabs Connect – which aims to proactively facilitate stronger collaboration among organisations who support entrepreneurs and innovators across the continent.
The Annual Gathering welcomed over 500 attendees including AfriLabs network members from across Africa, investor groups like Venture Capital for African (VC4A) and African Business Angels Network (ABAN), Tanzanian government officials, developmental agencies like the Africa Development Bank (AfDB), corporate organisations and AfriLabs partners like IBM, Facebook, Liquid Telecom, Esri, GSMA, Google, Open Society Initiative for Southern Africa (OSISA), Growth Wheel among others.
It was an exciting 3 days of panel discussions, workshops, exhibitions, pitches and tour of the Tanzania tech ecosystem. As part of the network growth in a year from 60 hubs in 27 African countries o 123 hubs in 34 African countries, we had new delegates from Mali, South Sudan, Algeria, Djibouti, Democratic Republic of Congo, Somalia, Gabon, Lesotho, Equatorial Guinea and Tunisia.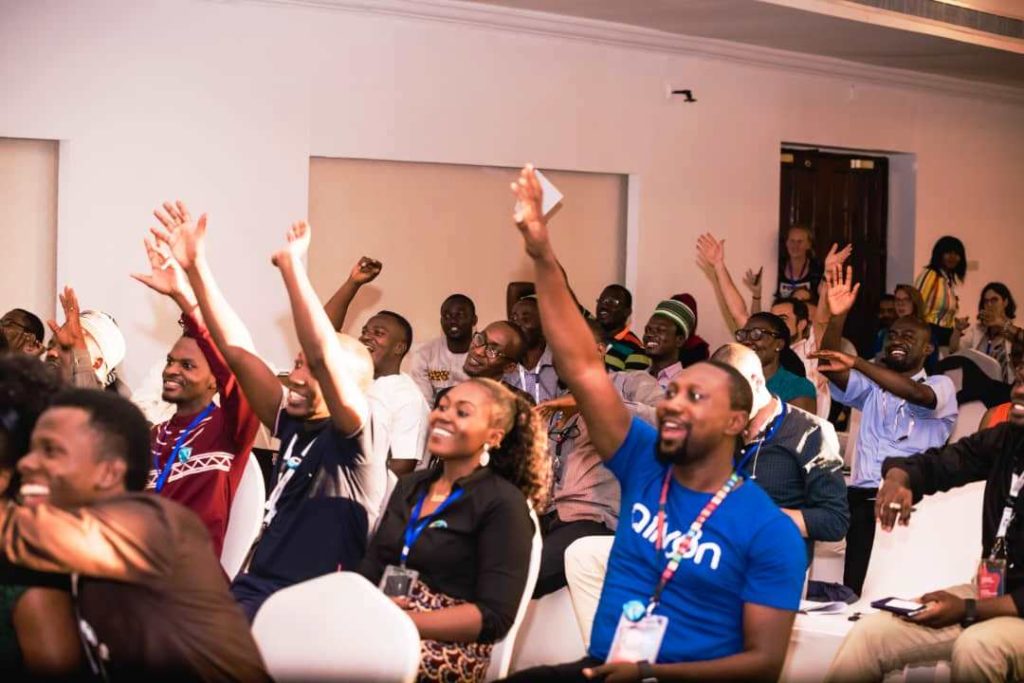 Also, part of the highlights of this year's Annual Gathering was the announcement of the Malaika Fund by the former president of Tanzania Jakaya Kikwete.
Every year, the AfriLabs community leverages on our Annual Gathering to hold our Annual General Meeting. During this meeting members review the activities of the previous year, deliberate on key strategic plans and partnerships for the year ahead and discuss governance of the network. This year's Annual General Meeting was unique as we unveiled Vision 2021; our 3-year strategic plan, to our network members. Key partners were also invited to present directly to members their plans to work with us to achieve this vision. They include ABAN, Liquid Telecom, IBM, Bond'Innov, HYBR Group and i4Policy; an initiative which AfriLabs is committed to supporting to drive policy for innovation on the continent.
Moving forward, AfriLabs will also be focused on implementing the new partnership announced between ABAN and AfriLabs to drive local start-up investments across Africa by linking each hub with an investor network starting with a pilot in Cameroon.
A Hub-University-Research model across Africa with a pilot run in partnership with Stellenbosch University and the Pan-African University Water Energy and Sciences (PAUWES) will also be developed within the 3 years.
While this year's Annual Gathering was a great success with the largest African representation to date, we unfortunately encountered some challenges in Tanzania, the most serious of which was with Harbour View Suites, Dar es Salaam where AfriLabs delegates were lodged. This involved fraud, harassment of the AfriLabs team and guests and an escalated case involving the authorities. With the support of the AfriLabs community and partners, we have resolved the initial issues. At AfriLabs, we are always committed to protecting the safety, integrity and dignity of our team, community members, partners and friends from across the continent and will be taking necessary legal actions soon.
Our major focus is on working with our partners to implement the impactful outcomes of this year's gathering and ensuring we implement our ambitious Vision 2021 goals while also preparing for an exciting Annual Gathering in 2019.
"This year's Annual Gathering was an important milestone as we kicked off our Vision 2021 leading up to our 10 Year Anniversary. Over the next 3 years we will be focusing on working with our growing hub network, partners and other stakeholders of the ecosystem to support innovation hubs across Africa achieve their mandates; as centers that provide access to the best entrepreneurship programmes, resources, mentorship, talent, research data, infrastructure and investment with a strong influence on local policy for entrepreneurship and innovation. Looking forward to an exciting road ahead!" – Anna Ekeledo, Executive Director, AfriLabs
"The AfriLabs Gathering 2018 provided me with fresh insights into the amazing work going on in Innovation Hubs across Africa including emerging best practices from those hubs that have achieved success. It also gave me an opportunity to meet the fascinating people supporting our continents early stage entrepreneurs in their quest to build great companies. I salute the organisers." – Tomi Davies, President, ABAN
Keep updated on all the great plans we will be executing in the coming year by signing up for our newsletters on our website, and/or following us on Twitter, Facebook and LinkedIn. If you would like to work or partner with us, send an email to secretariat@afrilabs.com.