Nigeria's IT regulatory agency, the National Information Technology Development Agency, (NITDA) is to support the University of Jos  (UNIJOS) with a virtual library  in line with its mandate to expand the frontier of learning, build skills and endear research particularly in IT.
In 2016, the University of Jos Library lost about 60 percent of its physical books after fire razed down most of the library impacting negatively on the university's access to research materials.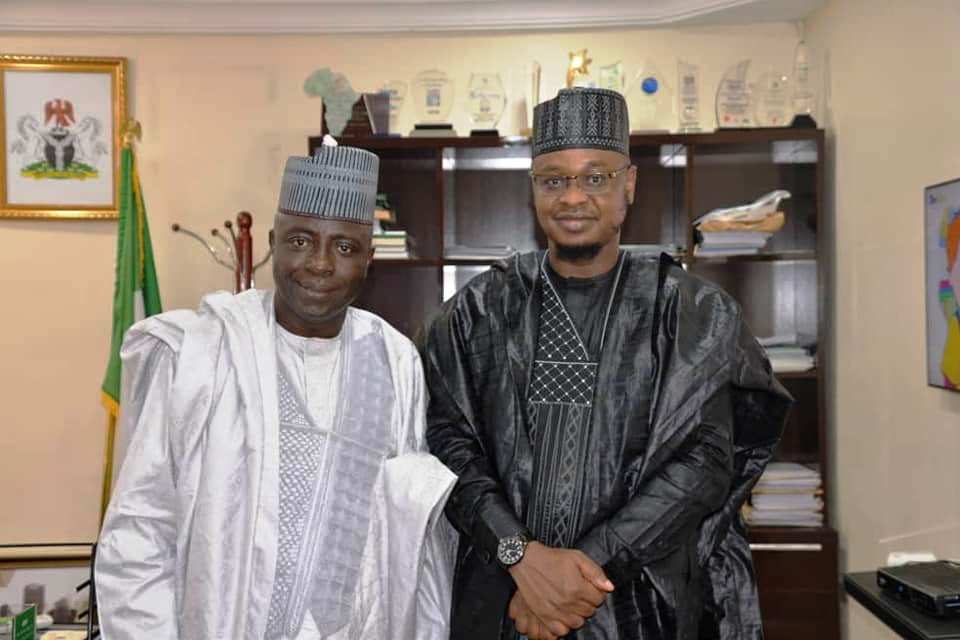 Director General of NITDA Dr Isa Ali Ibrahim Pantami made the assurance during courtesy visit by the institution led by Vice Chancellor, Prof Seddi Sebastian Maimako to the agency.
Maimako said with the lost of the library to fire, research and learning among the students and staff of the University has become a challenge. While appealing for assistance, he commended the NITDA for its various interventions particularly within the academic community.
Ecen though the Tertiary Education Trust Fund (TETFund) is already committed to rehabilitating the library to be completed by January 2019,  Maimako said:  "there is need for us to move away from conventional library to virtual library for robust and conducive learning environment.
"We have heard about your agency's interventions in other institutions and we have identified virtual library as one of the things you can do for us, so we want to appeal to you to consider University of Jos for this project.
Dr Pantami thanked the Vice Chancellor for bringing the letter personally to the agency, describing Maimako's effort as a "clear indication of commitment to the success of the school."
He assured the institution that the NITDA will resource to the provision of Virtual library to enhance students and lecturers ability for research and development.
His words: "No physical book can take care of the increasing population of the school. I will make sure that the project is considered in this 2018 budget.
Dr. Pantami tasked the Vice Chancellor and member of his team to explore other interventions in which NITDA could assist even as he assured them the agency was committed to supporting robust research and learning environment within Nigeria's academic community.
"Not only virtual library you can benefit from us but anything you think the agency can do for you. You can encourage your lecturers to request for research grant especially those carrying out research on Information and Communication Technology," said the NITDA's boss.