Nigeria's young population and ICT are the bedrock of her future as an economic giant, Director General, National Information Technology Development Agency (NITDA), Dr Isa Ali Ibrahim Pantami has asserted this week in Abuja at the 0th edition of Startup Friday with the theme: Creating an enabling environment for the technology entrepreneurial ecosystem to thrive.
Startup Friday (SUF), is designed by the NITDA through the Office for ICT Innovation and Entrepreneurship (OIIE), as a gathering of tech startups, innovation and tech hubs, tech researchers and academics, angel investors and VCs to grow Nigeria's tech ecosystem and build tech entrepreneurs. The OIIE is an arm of the NITDA focusing on youth, entrepreneurship, technology and innovation.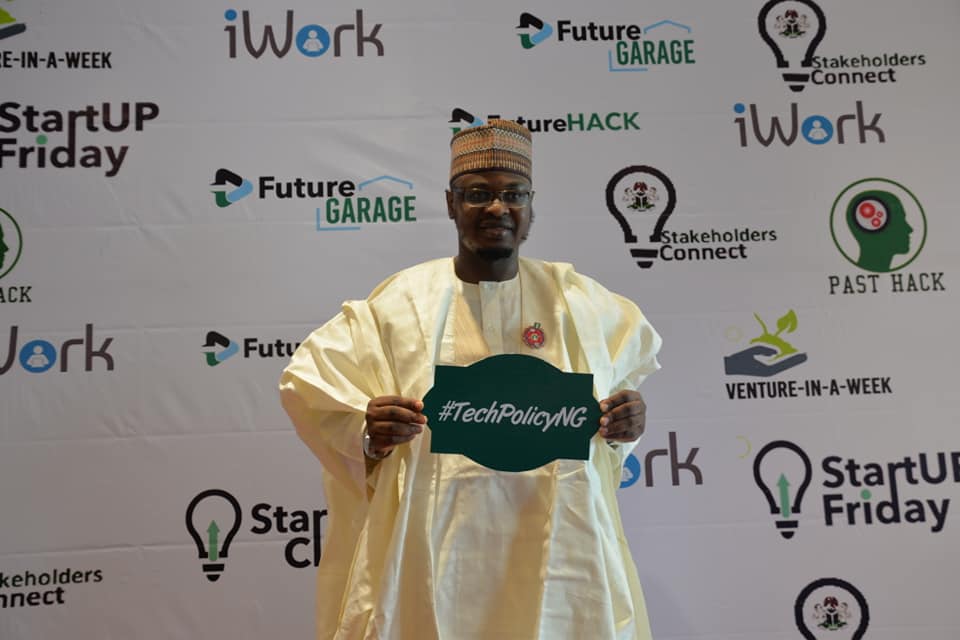 "One of Nigeria's key areas of strength is our young population; about 65% of Nigerians are youths and many of them ICT-savvies.  Leading business personalities around the world have acknowledged the potential of our startups, example of such personalities are Mark Zuckerberg, CEO of Facebook, Bill and Melinda Gates and President Macron of France," said Pantami to an audience of startups and tech entrepreneurs that include founder and CEO of Precise Financial Systems, Yele Okeremi; founder of Hotels.ng, Mark Essien; CEO of Ventures Platform, Kola Aina; and founder of nHub, Daser David. Others are Head of Software Engineering and Computer Science Departments, Ahmadu Bello University (ABU) Zaria,  Prof Sahalu Junaidu and his counterpart at Bayero University Kano (BUK), Dr Bashir Galadanci.
Pantami said NITDA remains committed to enabling creativity among young Nigerians because the agency believes young people can drive and sustain the country's growth. This informed the vision of setting up the OIIE, said the NITDA's boss.
On the side, Okeremi told IT Edge News that his company has always believe the country's tech ecosystem is sustainable with continuous investment in young people's creativity. It requires commitment and collaboration on the part of government and private sector players to advance the agenda for building Nigeria's tech ecosystem.
Prof. Junaidu there is a need to remodel teaching and training within the academic community as an initial step to creating youths ready for today's work and business environment.
About 10 indigenous tech startups showcased at the event with solutions across sectors that include health and agriculture, as well as the hospitality industry. The OIIE is headed by Dr Amina Sambo-Magaji as its National Coordinator.