Industry support is growing stronger for the West Africa Convergence Conference – WACC as businesses gradually gain momentum with national elections having been successfully and largely, peacefully concluded.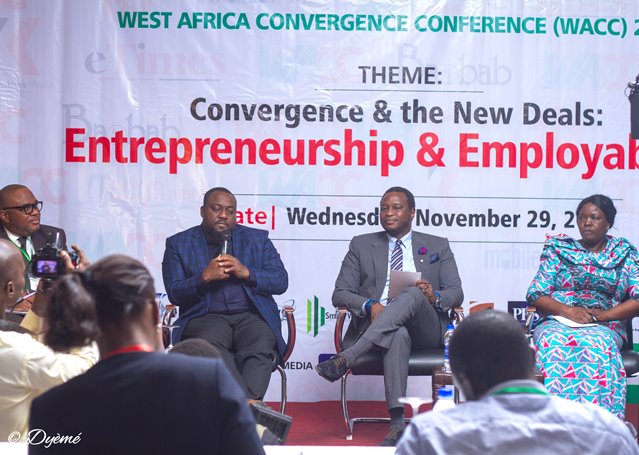 WACC 2019 already has the signature support of the National Information Technology Development Agency (NITDA), Association of Telecom Companies of Nigeria (ATCON), Nigerian Communications Commission (NCC), ICS Ltd, Zeta-web Nigeria Limited,  Data Sciences Limited, Precise Financial Systems (PFS), Rack Centre,  Qitech Technologies Ltd, and Bluenap Limited.
Others are PPC Limited, Backbone Connectivity Network (BCN) Nigeria Limited, Medallion Communications Limited, Rack Centre, nHub, BSSL Technologies Limited, NIGCOMSAT Limited, and Galaxy Backbone Limited.
This year, WACC holds Thursday, 28th of March inside the Sheraton Hotel and Towers, Ikeja, Lagos with a stakeholders' gathering promising to provide an insightful peep into technology trends in Africa's most populous country as well as the entire ECOWAS sub-region.
WACC 2019 theme centres on:  Regulations + Disruptions; Employability + Entrepreneurships + Connectivity in the era of Convergence.  The event is organised annually by Knowhow Media and Market Intelligence International – KMMIIL.
GITEX Stakeholders Forum (Lagos) @ WACC
This year, WACC is featuring a GITEX Stakeholders Forum (Lagos) by the Dubai World Trade Centre (DWTC) Senior officials of the DWTC and Pinnacle International Consulting, LLC will be at the 2019 WACC to explore ways of helping Nigerian businesses and startup community  enhance their commercial and organizational goals through the annual GITEX Technology Week holding later in the year, October 6 -10, 2019 in Dubai.
GITEX Technology Week is the 3rd largest event in the world
Over 184, 000 Trade Visitors/Delegates attend GITEX yearly
4000+ world class exhibitors from over 97 countries showcase at GITEX annually.
Exhibitors and Trade Visitors come from over 144 nations
Nigeria through the National Information Technology Development Agency (NITDA) has been participating in GITEX since 2013
DWTC Officials will be there to guide you on how to connect to markets, collaborations/partnerships, and VCs by leveraging on their global outreach.
FORUM is FREE and OPEN to Individuals, Organisations, Startups and Government Entities
GITEX hosts over 6,200+ Strategic Meetings that include exhibitors & buyers; G2G, G2B –  Over 124 meetings every hour – making the GITEX  one of the world's biggest gathering points  for Top-end decisions affecting countries and businesses for technology solutions, providers and first-movers.
REGISTER ONLINE: https://thewacc.net/registration/
Other WACC 2019 sessions include: InventSpace; Employability & Entrepreneurships; (Fin)Tech Frontiers; Regulation, Connectivity, Broadband, BroadPLANS and Convergence.  Highlights of activities also include the NextTech + Convergence Award, an offshoot of the Top 50 Award first initiated in 2006 as part of the indices to measure the: Industry's most profound influencers; Most Impactful tech solution providers/organisations; and  Best dynamic survivors in Nigeria's highly tempestuous market.