Mike Adedowole, Executive Director,Technical Services, Data Sciences Nigeria Limited (DSNL), one of the oldest information technology companies, in Nigeria shares with IT Edge News, Nwakaego Alajemba, Clara Aghasili-Lingo, and Anthony Nwosu, insights into how the company is reworking itself to reflect industry and market dynamics in Nigeria.
Data Sciences Nigeria Limited is one of oldest IT companies; it is the start-up home to many leading lights in the sector today, how are you working at reinventing yourself as the market with industry changes?
We are noted for being a high-end and large system engineering group. We know that the market has changed a lot. For example, in 2015 and 2016, we look at three to four major areas of the market aside the education sector that we play dominant role; you know we are in education and the rest of them. We consider helping the federal government to integrate the disparately collated and warehousing of biometrics by different agencies of government all of which are kept at different locations. This we thought will assist in accessing biometrics of citizens in any location and at any time so we tried as much as possible to look at integrating the biometrics together; people will say it's harmonizing but we use the word: integrating. This was to obtain complete identity of each individual, make it possible for updates and continuous capturing data of people so that government can use this for security, population, border control, voter's registration or even the social identity, if Nigeria can imbibe such. These are among other things we thought of executing. We look at API, even though this thing was not done by us but we were fully prepared and we made our proposal to the federal government. This is to tell you that we were not sitting by while things are happening. We were doing so many things and we still have plans for so many things, and we intend to use our staff who are very good in software and hardware to harmonizing hardware and software from different platforms and different vendors. We look at those of our staff with specialty in SAP, Oracle and Sun Microsystems, ESQN server, DPN and so on. In some areas, we thought of hiring system integrators and other new hires in some areas where we have deficit. Part of our target then was to help government integrate their national biometrics, at the end of the day, we didn't get the contract but we are fully ready.
Then we consider auditing systems acquired by government to ascertain their health and functionality and advice on required actions like integration and more importantly you know how government people behave, they will acquire the equipment and go and keep and don't use and they will be asking for more. So we also look at how do we check this IT health check? We look at the connectivity, the staff capability; do they have the technical people to look at things? What about the environment, do they have good power, temperature and environmental conditions? And what of the server capability? We also look at local content, in the area of what we can get from Nigerians in the IT industry. At the end of the day, we look at reopening our facility.  Remember we happen to be the first set of people who started producing system in Nigeria. So we look at reopening our facility so that we can produce systems and low range UPS from semi-knockdown SKDs and CKDs. Semi-Knockdown is a complete knockdown. We do collaborations with operating system giants and OEMs [Original Equipment Manufacturers]. If you are going to do this, you have to brand it so that when it's coming up you will see Microsoft Windows or whatever, so that even though it's locally made, you will have all those things. We have going through the process of reinventing ourselves to reflect the dynamics of the market and the industry as a whole so are not just sitting by because this is an industry we are very well good at.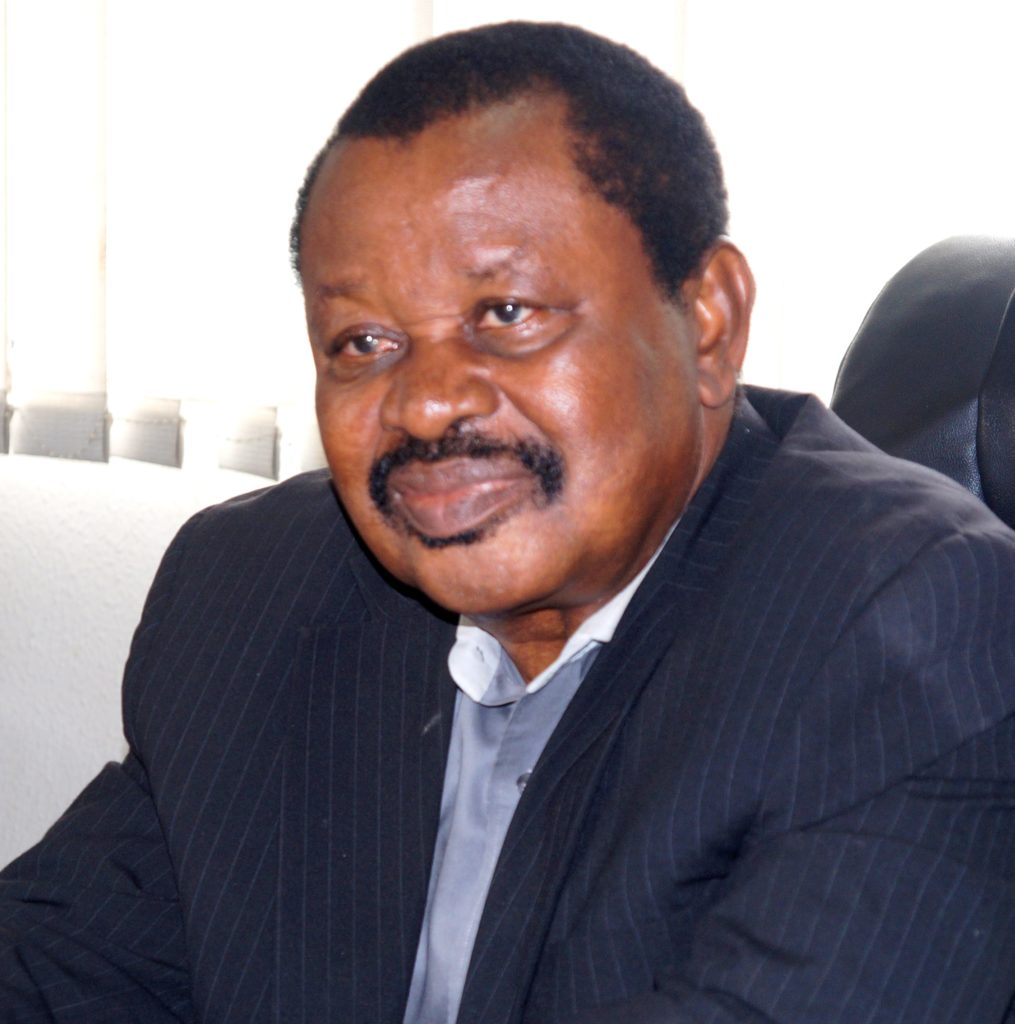 "It is not what you learnt in the university that you will apply in the industries…. Industries must train their man…. If you don't do that and expect people to be well trained and fit into the job, you are just wasting time, it is not possible."
What is your key focus now as an IT company?
We are a hardware and software engineering house. We are capable of designing on-demand, software and hardware solutions as required by organizations. But one basic thing is that we have our natural and low hanging fruit which is the scanning solution for examination bodies to assess candidates' based on their responses to examination items. We also considered the need for a research and development group, our think-tank arrangement because technology advances keep evolving and if you don't keep track, you will get lost or get things mixed up. What we have done is to have a Research and Development Group–RDG. The group develops products for us: solutions and services by looking ahead, listening, eavesdropping and researching technological advances. The group finds needs and fills the needs to work for us. We are repositioning ourselves in certain market areas. So we are also looking at partnership. Partnership is one big thing that helps organizations. When you partner with people you have so many products to offer, you have so many ideas to offer and you have so many solutions and even services to count on. For instance; we partner with DRS in OMR arrangement and that has given us many things to do. We are able to look at e-marking at a point, scanning responses of students, scanning scripts for the e-marking. We have even used it to do elections in Nigeria Computer Society (NCS) and the rest. If you partner with organizations you have so many products, solutions and services to sell. Thank God, we have a very good and vibrant sales department that can do all of these. So we are thinking of increasing our partnership with other OEMs other than DRS such as other ISVs – Independent Software Vendors and renowned software companies so that we can have many products to offer the market and sell. We also remember one basic thing, how human development is central to development nexus in the sense that if you train one man, you get so much from his input. So if you train more people you get more. One of our basic arrangements here is to train our men and give them incentive and we are trying to increase it now with the challenges that is in place so that we will be able to have this people and have more technological advances and managerial skills to put the company on a better footing.
What are the challenges that indigenous IT businesses like yours face in Nigeria?
One of our challenges here is partnership. Partnership requires a lot of resources to be able to be accredited as a partner, or retailer or vendor, whatever name the OEMs or major providers consider. Some of these are as follow:
You are supposed to put certain infrastructures in place before you can be accredited. You are supposed to provide some deposit, it may not be that you will forfeit it but you must have certain amount somewhere for them to do business with you or you keep with them for them to ship certain things to you. We are talking mostly about these organizations from abroad not actually from Nigeria. So you need a lot of resources to be able to partner because when you say you want to partner with HP for example, HP will ask you to train your men to a certain level and like how many of them can you train to that level? That training will take time, take so much money, you may have to send them overseas for such training or any booth camp where they have to study within a short period and come back certified before your partnership will commence. You must put infrastructures in place, you might be asked to have a lab. That lab will require a lot of equipment to be able to set up. So at the end of the day, it requires a lot of money like I said "huge deposit". The local banks will table a lot of conditions to grant you loans and at rates that are high so sometimes, your profit may be eroded by interest. In the process, and if care is not taken, you may have to look for some other arrangements to be able to pay that loan. Then, the taxation issue can add more worries most times especially the new tax generation drive. Here in Lagos, they ask you for tax every day. They even do estimations to come and ask you to pay. They give you estimates, not the real taxing which is wrong. So at times you have to go to their offices to discuss with them and beg them before they reduce it. They can slam multiple millions on you whereas you didn't earn such nor transact business worth such. It is a very big challenge. They can even threaten to seal your office. In most cases they seal the office, you have to go and beg them and do a lot of things. You know when they seal, you can't open it, it is illegal to open it, so you have to get them to come and open it. And during that period that it was sealed you can't do business, those are the challenges that are peculiar to us.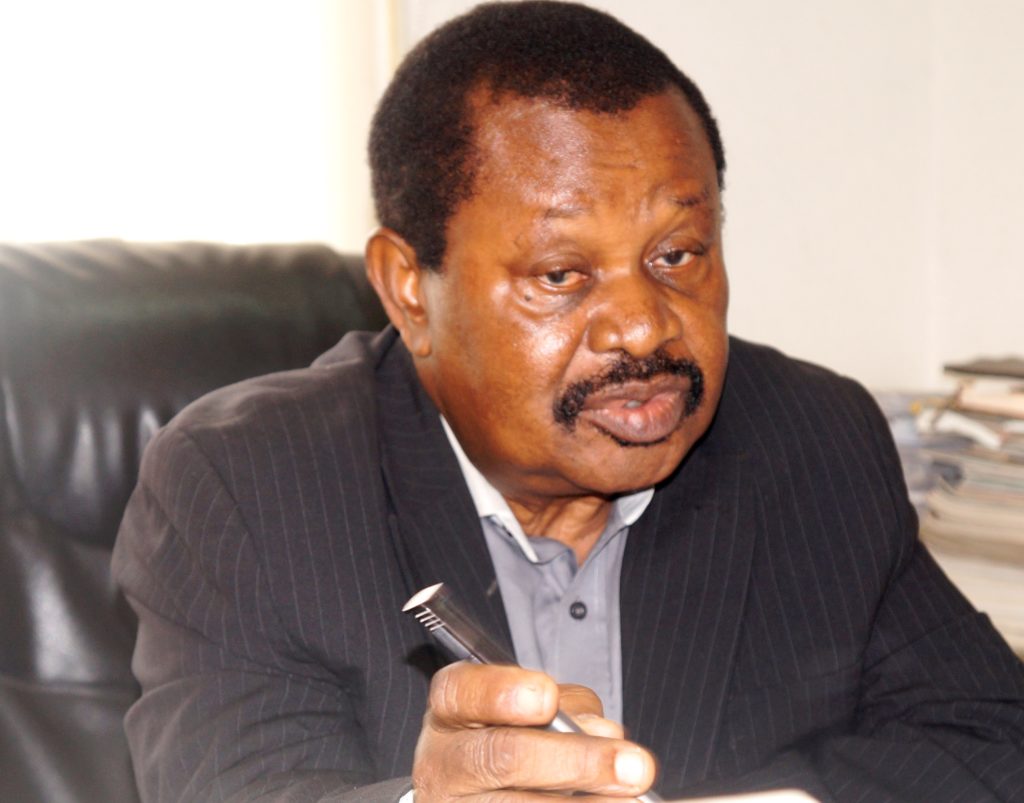 "NITDA, Federal Ministry of Communication … are doing marvelously for the IT companies in the sense that they encourage local patronage that help run the cost of these IT companies. The local content initiative … is the major reason we are trying to look at reopening our facility to produce locally made products."
You mentioned human capital development; would you say that the Nigerian universities are producing quality materials the industries can run with?
Some of us went to the university and we didn't learn how to sew cloths, neither did we learn how to do carpentry. Our problem in this country is not what we are producing from the university, as far as I am concern. I am an engineer. I studied engineering from a university. I know what I went through to be able to graduate. But the real issue is that it is not what you learnt in the university that you will apply in the industries. At times, it might be an infinitesimal part of what you learnt in the university that you are using in the industry. So what do we mean by saying somebody is not well trained? Industries must train their man. We must train and give incentives to people for you to help your organization to move. If you don't do that and expect people to be well trained and fit into the job, you are just wasting time, it is not possible. You need to give them necessary training. When I graduated from the university, I joined NCR, they immediately sent me out of the country to go and train for some of their machines, computers, big earned systems, even up to America. I came back and face the big machines and was able to handle them. When I left NCR and joined Data Sciences, the first thing they did after three months of working here, they bundled me to America, to Bedford in the USA and I was trained immediately on what machine I should be working on and I was seconded to CBN to work on their machines. So what I'm saying is that it is because this country does not have industries and workplaces, we have so many churches but no industries to train graduates. It is unfortunate. Don't blame the young graduates, they were given basic training. The problem is the fault of the society, society is not providing the necessary latitude for people to garner experience and do good jobs. That is the fact.
Will you say government is increasing its patronage of indigenous IT companies?
I don't like the word increase, I would prefer you use the word patronage or support. I would rather be grateful to our representatives in government. What do I mean? We have the NITDA, we have Federal Ministry of Communication. These entities are doing marvelously for the IT companies in the sense that they encourage local patronage that help run the cost of these IT companies. For instance, the local content initiative actually assisted many of us. You can be sure of that, that is the major reason we are trying to look at reopening our facility to produce locally made products. They insist that it has to be this local company that will do this, these local products that will be used and so on. So in the process, it assisted some of us to be able to do business besides the traditional way of doing business. Local content initiative has assisted us to do more. So the ministry and the agency I mentioned have really helped.
"We have so many churches but no industries to train graduates….Don't blame the young graduates… society is not providing the necessary latitude for people to garner experience and do good jobs."
What will be your advice for young Nigerian entrepreneurs who look to companies like Data Science for inspiration?
They need to get experience, they need to look for a place to gather experience. In a place like Data Sciences we always like to train anybody that comes in even the IT students (student on industrial training). When they come in here we give a schedule and that schedule will include trying to understand what is happening around you, understand the basic things you may work on. We have a lab where we ask senior engineers to take them for training. Wwhen they go there after some weeks or month depending on the duration of their training or schedule to stay with us by ITF we second them to sites with our engineers to take them and face customers, look at how customers behaves, how to resolve machine faults, etc. What is more important is that we give them a certificate when they are leaving. The certificate shows that they have acquired this level of understanding so that whoever happens to engage them someday that particular certificate becomes a testimonial. Young people need to know that training is important in doing your business or in pursuing your career path. You need to get prepared.
Are banks beginning to support IT businesses in Nigeria?
Nigerian banks remain what they have been. What I meant is that the banks evaluate companies according to their lay down policy on loan. Banks are not charity organizations. They came to make profit anywhere they go. The companies must meet the criteria set by bank to get the loan. If you meet their criteria, you will get loan and if you don't meet them you may not get loan. Banks can do more by reducing some of the criteria because some are too tough to meet. Some are very rigid and some take months before you can secure loans and their interest rate can be ridiculous. Maybe, we should be talking about how the Central Bank of Nigeria (CBN), the regulatory body, can get banks to assist IT companies by making loan terms and the general financial climate of doing business better in Nigeria.
"The CBN can get banks to assist IT companies by making loan terms and the general financial climate of doing business better in Nigeria."