The Director General/CEO of the National Information Technology Development Agency (NITDA), Dr Isa Ali Ibrahim (Pantami) has been awarded the prestigious Titans of Tech Award in recognition of his outstanding leadership in the promotion of local content for national development.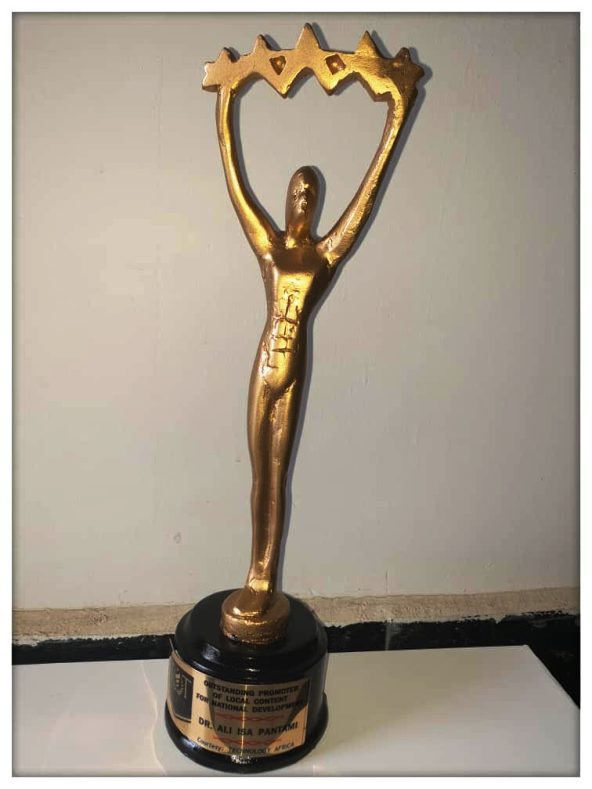 The award further affirms industry stakeholders' recognition of efforts by the NITDA in the development and promotion of local content in the ICT sector.
Pantami was recognised at the recently held event in Lagos for NITDA's unwavering commitment to local content.
Under Pantami, the government IT clearinghouse has enhanced the purchase of indigenous brand of ICT devices by over 60% within the last three years. Local hosting of data doubled in value and local software consumption has significantly increased as attested to by the diversity of IT experts and business people at the Award ceremony. The cumulative effect of these efforts, is that ICT contribution to GDP reached an unprecedented mark of 13.63% in Q4 of 2018.
Organisers of the Award further recognised the purposeful approach of Dr. Pantami to ICT regulation in Nigeria. Organisers and stakeholders opined that the leadership of Dr. Pantami is restoring confidence in indigenous technology development which has led to more foreign direct investment in the IT sector than any other sectors since 2018.
The Award was received on behalf of Dr. Pantami by Dr Vincent Olatunji, the Director of e-Government Development and Regulations department of NITDA.