Nigerian youths are creative and filled with disruptive ideas but they need mentoring to half the journey to excel, Minister of Communications, Dr. Isa Ali Ibrahim Pantami, has said at the on-going Gulf Information Technology Exhibition (GITEX) in Dubai UAE; even as he also emphasized on the need to domesticate tech ideas in order to make those innovations impactful on Nigeria.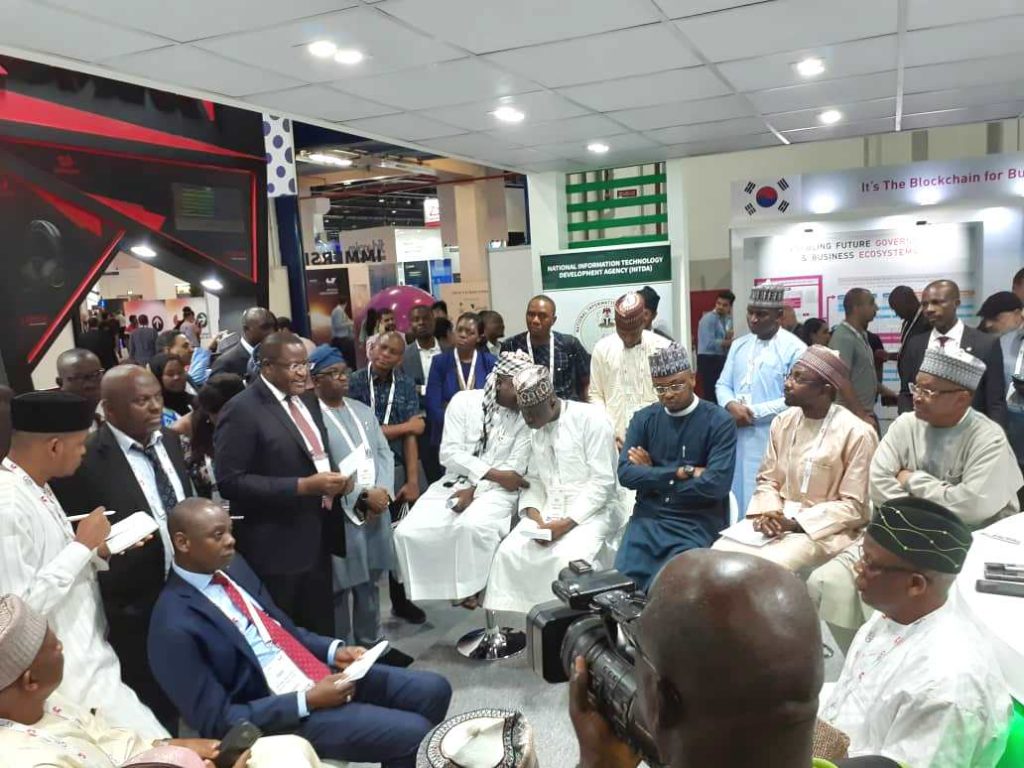 Pantami told an audience of Nigerian stakeholders and trade visitors from other countries just after the official commissioning of the Nigerian Country Pavilion at GITEX 2019 that the domestication of ICT expertise through leveraging local contents was imperative to tackling Nigeria's peculiar challenges across sectors.
While commending the creativity of young innovators in Nigeria, he said mentoring remain the cornerstone of making young people thrive with sustainable and impactful ideas.
He told the audience that already two of Nigeria's startups sponsored by the National Information Technology Development Agency (NITDA) to the GITEX startup Global Future Stars (GFS) have emerged as semi-finalists in the 2019 Supernova Challenge with a grand slam $100,000 prize. The two Nigerian startups are Chiniki Guard and 247Medic.
With mentorship, young innovators can avoid mistakes in their growth curve and go through a rewarding learning curve with proper guidance.
He emphasised that some of the young innovators just dabble into any Research and Development (R&D) without ascertaining local needs of the people.
His words: "Nigerian youths have crazy creative ideas, which if they have the mentorship needed, mistakes can be avoided, they will save time and cost."
The GITEX Technology Week attracts over 200,000 trade visitors every year from more than 145 countries. Nigeria has since 2013 leverages on opportunities at GITEX through the NITDA.
Pantami who is leading the Nigerian delegation said: "Our mission is to showcase talent, share ideas, network with other innovators and learn from them and explore opportunities for collaborations."
Other members of the delegation are the Executive Vice Chairman of the Nigerian Communications Commission, Professor Umar Garba Danbatta, Director General/CEO of NITDA, Professor Suleiman Elias Bogoro, Executive Secretary, Tertiary Education Trust Fund (TETFUND); Mr Kashif Inuwa Abdullahi; CEO/MD of Galaxy Backbone, Yusuf Kazaure; and Director General/ CEO of the National Automotive Design and Development Council, Jelani Aliyu.