The 2019 eNigeria conference, exhibitions and awards event has been postponed. A new date is expected to be announced soon according to a statement issued in Abuja this week by organisers of the event: he National Information Technology Development Agency (NITDA). The event was earlier scheduled to hold November 12-14.
The statement by Head of Corporate Affairs and External Relations, NITDA,Mrs. Hadiza Umar, assured that the public will be informed of the new date.
eNigeria is Nigeria's annual IT summit by the NITDA in collaboration with relevant stakeholders from the private and public sector as well as Non-Governmental Organizations. It serves as a platform for ICT awareness creation, developing appropriate framework and setting goals for best practices in order to encourage appropriate positioning of Nigeria in the global Information Society.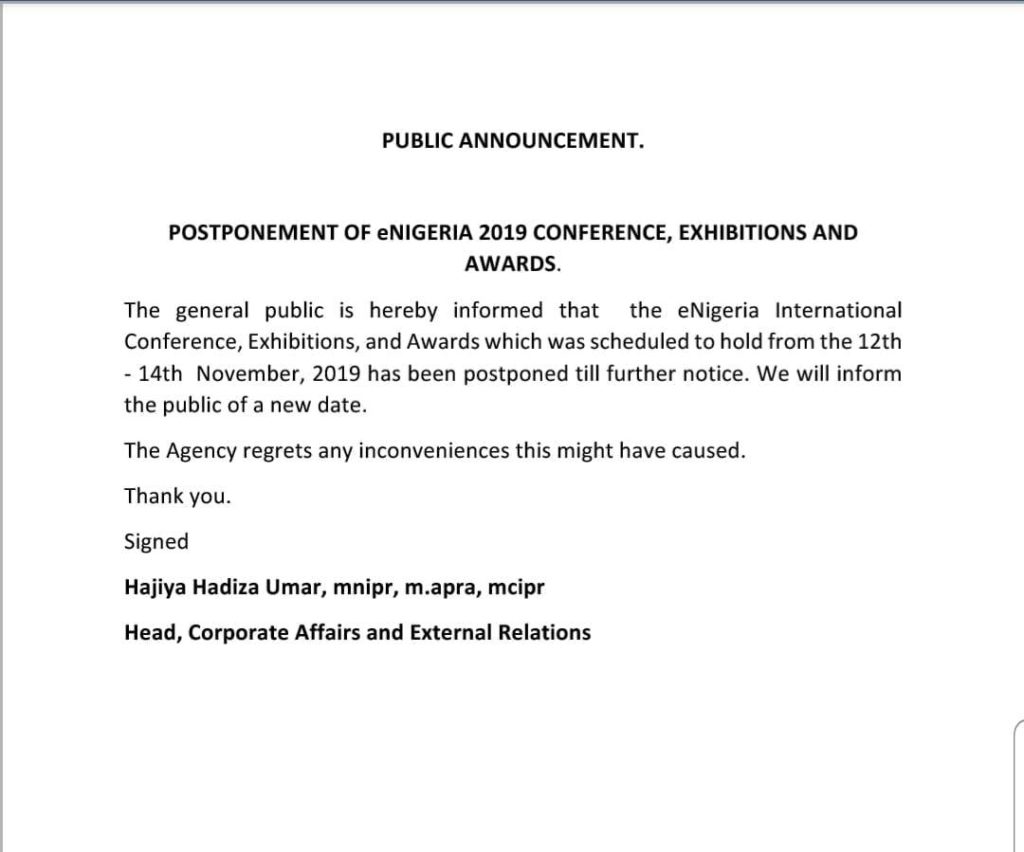 Eleven editions of this summit have been held with each contributing to the development in the IT sector in the country. The 2018 edition focused more on the new strategic vision through the Ease of Doing Business Initiative and the signed Executive Order on "Made in Nigeria" goods. The outcome of this conference has led to the engagement of stakeholders on developing a National Mobile Big Data Analytic Strategy Framework and a good number of key initiatives that will revolutionize the Nigerian economy through innovative deployment of new technologies.