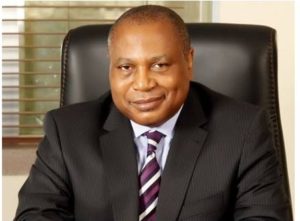 Not many Nigerian are aware of the issues that affect the ability of the operators and even the regulator to ensure the delivery of good quality service. The industry is faced with numerous challenges that the Nigerian Communications Commission (NCC), the Ministry of Communications Technology, Governments at federal and state levels, operators and other stakeholders are working tirelessly to resolve.
Today, the country has over 145,476,326 active subscribers as at April 2015. More than half that number subscribes to mobile internet service which hovers around 81,892,840 as at April 2015.  Teledensity has reached more than 85 per cent from some 0.4%, about 14 years ago. The telecom sector contributes more than 7.8 per cent to the national GDP. This is an impressive figure that indicates how critical the telecoms sector has become to national development.
Being the body statutorily mandated to provide leadership for the telecom sector as its regulator, The NCC has remained at the forefront of resolving these contentious issues.  According to the Executive Vice Chairman/CEOof the Commission, Dr. Eugene Juwah, Right of Way, multiple taxes and levies at various levels of government are some of the challenges faced in the industry which have become impediments to realizing good quality of telecom services in Nigeria.
Right of Way legally means "an Easement, a privilege to pass over the land of another, whereby the holder of the easement acquires only a reasonable and usual enjoyment of the property, and the owner of the land retains the benefits and privileges of ownership consistent with the easement." Right of Way(RoW)as it applies to the telecommunications industry is generally used to denotethe land on which telecom companies may lay their telecom infrastructures including connectivity cables.
Many telecom companies are denied RoW across states in the federation to lay their infrastructures thus making it difficult for them to meet the obligatory minimum standard for service quality. [Here's an expert viewpoint: Prince Uchendu]:"Wire line and wireless carriers both require access to rights-of  way and support structures(e.g. poles, towers, conduit) in order to build and maintain their networks. In addition, wire line carriers generally require access to in-building wiring in multi-unit buildings in order to supply services to end customers.If access to any of these infrastructure elements is denied or is subject to onerous or restrictive conditions, competition will be impaired and customers may be denied a full choice of service providers and services.
Denial or delays in obtaining such access have, in the past and presently lead to delays in the construction of networks and the provision of services. Consequently, access issues have assumed an increased importance in a competitive environment. When telecom operators are not given RoW, they ultimately fail to provide good service.
During a courtesy visit to the former Lagos State Governor, Mr. BabatundeRajiFashola, (SAN), Dr. Juwah, aptly noted: "While it is important to reiterate that quality of services in Lagos, and indeed, other parts of the country, is not desirable, there are challenges contributing to this with the Right of Way issues being the most critical. Lagos State alone controls more than 15 per cent of the mobile phone subscriber population in Nigeria. Challenges to issuing of Right of Ways are equally critical in Lagos State where all the operators have strong presence.
While the country has achieved commendable progress in terms of deployment of telecommunications infrastructures, they are still largely inadequate to carry existing or future demands. There are serious infrastructural deficits worsened by the impediments posed by RoW. According to Dr. Juwah, the nation's infrastructure deficit refers to the paucity of masts and towers in Nigeria with less than 25,000 base stations compared with a country like UK with up to 65,000 base stations.
A 2009 survey by the NCC showed that out of a total of 6, 196 masts and towers in Lagos, 48 per cent belonged to corporate bodies and individuals, 25 per cent belonged to telecom operators, 18% to banks, 8% to unidentified owners and 2% to the broadcast industry. Even if the number of base stations owned by operators, which was 2, 975 then, had increased by 100%, it would still have fallen short of what is needed to serve Lagos subscribers alone".
Determined to stamp out the problem, the Federal Government in the middle of 2012 issued new Right-of-Way guidelines to regulate the modalities of laying fibre cables on federal highways across the country; and ultimately help in eradicating poor quality of service in the telecoms industry.
The Federal Government had set up a joint eight-man committee consisting of four members each from the Ministry of Communications Technology and the Ministry of Works to articulate on the problems of securing RoW, provide a fast-track process of securing RoW in order to completely address the RoW challenges as they concern federal highways.
The new RoW Guidelines peg the chargeable RoW access fee for laying of ICTSP ducts and cables at N145.0/linear metre and N20.0/linear metre as annual maintenance access fee, subject to periodic reviews at five-year intervals or whenever compelling circumstances demand such reviews.The new Guidelines also stipulate that applications for granting of RoWs will be treated and concluded within 30 calendar days. Also, to encourage collocation and reduce the burden of laying and re-laying cables, the Guidelines also mandate infrastructure sharing to reduce incidents of multiple digging up of roads which compromise the integrity of the roads."
This shows that much has been achieved at the Federal level. At the level of the states, much still needs to be done. Workable framework for RoW at states' level is needed to ensure better quality of service delivery in the telecoms industry which will ultimately reduce the cost of deploying telecom infrastructure in the country and invariably the cost to the end user.
Equally important to note! The implementation of workable and acceptable RoW guidelines at the federal and state levels willimpact positively onsuccessful broadband rollout in rural and urban areas of the country. This is vital as the country implements its National Broadband Plan.
You as a consumer may not know this: Issues concerning Right of Way have tended to undermine the ability of operators to meet their service obligation.
Another area of concern you may need to know as a consumer which the NCC is helping to address is the issue of Multiple Taxations and Regulations. In several states, many sites and infrastructures belonging to telecom operators have been illegally closed down seemingly by agencies and local councils in an attempt to enforce payments, levies or dues charged the operators. All these are regarded as multiple taxations. By law, only the NCC has the statutory rights to carry out enforcements on operators within the telecommunications sector.
Not surprising therefore, Dr. Juwah had highlighted this challenge thus: "This situation is made worse by multiple taxations and regulations that await the service providers at the various levels of government, including state governments, local governments, and even some communities. In most cases, unfortunately, telecom masts and towers easily become specific targets for multiple taxes and regulations even where there are other masts and towers in existence, or even when appropriate taxes have been imposed at the Federal Level.
"Given the scenario of infrastructure deficit that we have painted above, the situation on ground becomes very discouraging as some of the service providers depend on very few base stations to serve the populace.  "We have noticed that some of these regulations exist in Lagos and it is our hope that this progressive administration will be disposed to taking a serious look at some of them with a view to eliminating double and inequitable taxation. This will in turn engender an enabling business environment that would encourage more investments and accelerate deployment of more telecom infrastructure and facilities."
Since 2010, operators have had to contend with series of actions by government agencies with negative consequences on subscribers. The list include two sites of MTN in Abuja shut down in 2010 by officials of the Abuja Metropolitan Municipal Council (AMMC) for non-payment of annual charges;  MTN sites in Osogbo closed May 2010 by the Osun State Capital Territory Development Authority for non-payment of Land Use Clearance fees; and Airtel's five Base Transceiver Station (BTS) sites sealed off in July 2010 in Umuahia for what the Abia State Task Force alleged is the non-payment of N19 million, being Towers Premises Registration and Renewal fees.  The trend has since heighten since 2010 with serious repercussions for the sector; all of which the NCC and other stakeholders are addressing.
The telecom industry is a strategic industry that requires the support of all stakeholders to continue to thrive. Operators are under obligation to meet specific minimum standards in terms of service spread and quality of service. To meet these conditions, all stakeholders must ensure nothing is done to jeopardize the continuous efficient delivery of services to the end-user: The Consumer.