Hon. Ibrahim Gusau served as the Chairman, House Committee on ICT at Nigeria's House of Representatives. In this interaction with IT Edge News.Com, he shared his thoughts on convergence trends and other issues at the last West Africa Convergence Conference (WACC) which held in Lagos.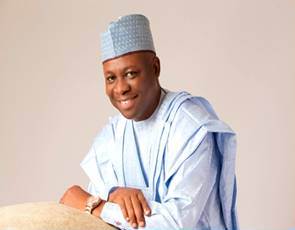 As Chairman of the House Committee on ICT, how will you summarize the cyber security bill that has just been passed?
The bill is a very good one.  We are just being lucky that in our country issues have not been coming up relating to cyber-attacks. In other countries, we are aware of attacks on the financial, energy and other sectors and their impacts on the economy. For example, if a cyber-attack is directed towards the country, what particular office handles or mitigates that attack? Of course all the security arms are doing bits and pieces. If you talk about fraud, there is EFCC, ICPC. If you talk about human attacks, there is the Police Force. However, supposing there is a cyber-attack directed at power generating companies in Nigeria, who mitigates that, who foresees that there is no further harm done? This bill seems to put in place the commission, whose role will be to foresee an attack coming and mitigates on that, among other things.
There assumption is that the bill has been watered down and how long are stakeholders going to wait now that it is going to the presidency?
I believe you must give kudos to the 7th Assembly. We did justice to the bill which means looked at it as all encompassing. There was a public hearing which gave room for not a selected few but anyone who has a copy of the bill, to come and highlight, either by making an input or an extraction to the bill. The bill went through all the processes and it passed, then it went back to the house, where deliberations were done clause by clause. Yes from history we were told the bill has been coming in and out, but it was never passed. But it was one of the fastest bills in the 7th Assembly, because in less than one year from the discussion till date, we were able to pass it and it has passed through the process. The delay was due to clauses being removed to avoid overlapping duties with government owned parastatals. This was the reasons why those clauses were removed. I don't know if that is what you called watered down. For example, there was a bill on the Nigeria Communications Satellite and then NASRDA, these are all government establishments and there was a clash in what they do. One arm is supposed to produce satellite and the other is supposed to market but if you check their mandates they were all having authorities to produce satellites. These are issues we managed in the legislature and eventually we got it passed.
Has the dust finally settled on the merger of NCC and NBC?
There has been an Oronsaye report which the Federal Executive Council is working on. We are waiting to hear the outcome concerning that. However, we just left the convergence seminar now, naturally, there will have to be a convergence issue even at that level because we just removed borders between broadcasting and telephony. So with that we also see convergence in the regulatory environment.
What is happening to the bill on Nigeria's satellite industry and other related issues? 
The bill has been passed with regards to the satellite. Nigeria Communications Satellite has a satellite up there and has provided bandwidth. The bill has been passed in the House of Representatives and we expect the Senate to conclude on the bill soon and send it to the presidency for assent.