Aanuoluwa Omotosho
With the ever-growing reliance on computers, phones and of course, the internet, Online fraud has been an incessant concern for civilians, financial organizations, and even law-enforcement agencies around the globe.
Not oblivious to the panic that online fraud causes, CA Southern Africa, a provider of IT management and security solutions and sole representatives of CA Technologies in Sub-Saharan Africa, revealed the CA Risk Analytics Network. This network is aimed at reducing online fraud.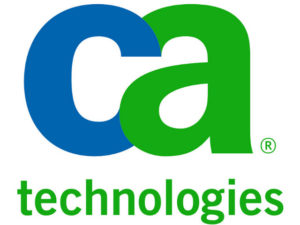 The CA Risk Analytics Network is the payment industry's only card-issuer network that stops card-not-present fraud instantly for network members. This is done by using real-time behaviour analytics, machine learning, and global transaction data to reduce online fraud losses by an average of 25 percent – a potential of $2.2 billion in savings.
As a cloud-based service, CA Risk Analytics Network incorporates a new advanced neural network model, backed by real-time machine learning, to protect 3-D Secure card-not-present (CNP) transactions. It learns from and adapts to, suspected fraudulent transactions in an average of five milliseconds, instantly closing the gap for potential fraud using the same card or device across all members of the network.
Andrea Lodolo CTO CA Southern-Africa
"Detecting anomalies quickly and ensuring frictionless authentication are the first steps in preventing card-not-present fraud without impacting legitimate cardholder transactions," says Sagan Pillay, security solution strategist, CA Southern Africa. "Our data scientists have applied advanced analytics and new, real-time, machine-learning algorithms to the global pool of 3-D Secure, e-commerce transaction data and device insights maintained by the CA Payment Security Suite. This provides faster and more accurate online fraud detection and prevention, reducing fraud losses for network members while streamlining online shopping experiences for consumers."
CA's payment security solutions protect billions of online transactions supporting hundreds of millions of cards and thousands of card portfolios worldwide. CA Risk Analytics Network is open to card issuers with portfolios of any size: from global banks with millions of cardholders, to smaller, or regional financial institutions.