The National Information Technology Development Agency (NITDA) has donated a Digital Capacity Building Centre (DCBC) to the Nigerian Television Authority (NTA) to boost the capacity of the management and staff of the government-owned broadcast company.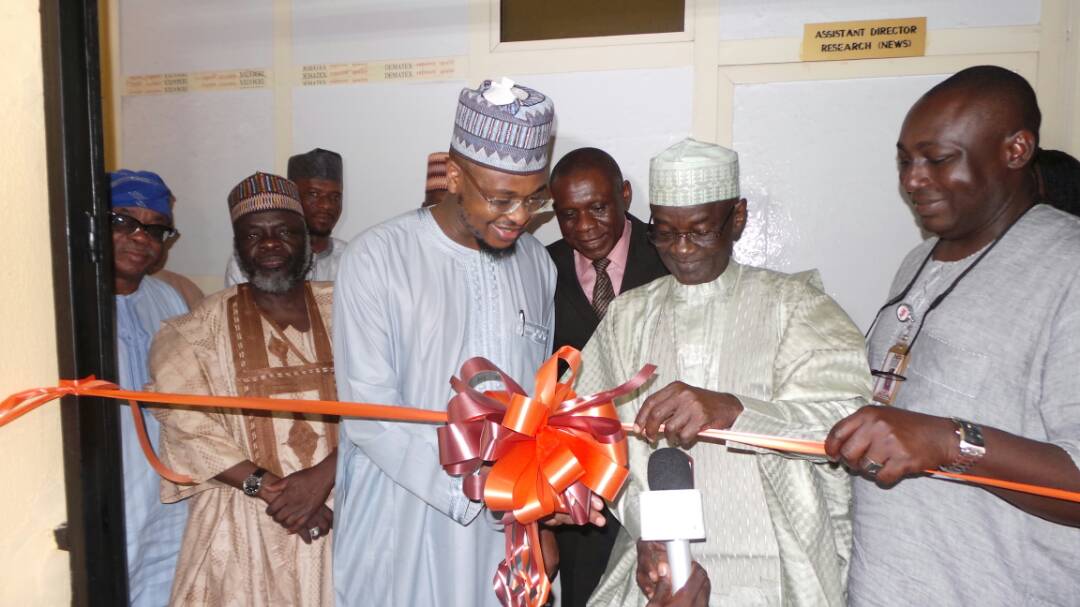 NITDA's goodwill action would help to upgrade the quality of production from NTA in the increasingly competitive broadcast space. The equipment donated include e-learning apps, servers, printers, inverters, scanners, air conditioners, and fans.
In a press statement signed by the Head of Corporate Affairs & External Relations at NITDA, the Director General of NITDA, Dr. Isa Ali Ibrahim Pantami while commissioning the centre, said the world has gone digital. Archaic machines that were used 20 years ago cannot stand modern broadcast trends.  He said as the IT clearinghouse for the Nigerian government, NITDA deems it a sense of responsibility to kit a sister agency with the relevant technology so as to position it to meet global best practice in the field.
In addition to upgrading the facility, the centre has the capacity to train the staff of NTA with the available e-learning applications, server, and wireless internet connectivity to allow access to different educational materials that will be useful for human capacity development.
Major highlights at the #ioTx 2017 conference in Dubai. @IoTDubai thanks for such a great event. Learning a lot about #cybersecurity #iot pic.twitter.com/D2FOSbGS4Z

— ITEdgeNews.NG (@ITEdgeNewsNG) May 23, 2017
Pantami emphasized the need for NITDA to enforce its regulatory mandate as the clearinghouse for all government IT projects while reiterating the role as critical requiring publicity feeds from organisations such as NTA.
While thanking the NITDA for the gesture, Director General of NTA, Mallam Yakubu Ibn Mohammed, expressed confidence that the two agencies will consolidate on building a win-win relationship. The donation of DCBC will help improve broadcast production as well as improve the capacity of staff to deliver premium work standard.
Mohammed commended NITDA for its commitment to promoting local content drive as the equipment inside the DCBC are from local manufacturers including Omatek Computers Plc, locally licensed software and internet service providers (ISPs) from NIGCOMSAT.
Pantami also advised on the need for all stakeholders including ministries, departments and agencies (MDAs) to host their data in Nigeria with the use of .ng to minimize exposure to offshore viruses such as the recent  Wannacry Ransomware virus which compromised over 200, 000 systems majorly in Europe, America and Asia.