Aanuoluwapo Omotosho
The internet has made it possible for users to access an unimaginable amount of information within just seconds. Being able to access information online requires a number of elements to work simultaneously. Firstly you will need a device that internet enabled, be it a phone, tablet, laptop or desktop. Secondly, you will need an internet connection; this could either come from a mobile service provider or an internet service provider. Thirdly you will need to use a web browser and this depends on your preference.
Generally, users prefer internet browsers that operate on ultimate speed, security, and efficiency while optimizing their data at the same time. As a result, internet browsers face the challenge of constantly improving on their speed and data optimization because they know that their users' satisfaction depends on it. With this in mind, StatCounter's global research revealed the top 9 most popular internet browsers in Africa:
Source: StatCounter Global Stats – Africa Browser Market Share
9) Microsoft Edge
With 1.71% of the browser market share, Microsoft Edge is the 9th most popular browser in Africa. Microsoft Edge (formerly Project Spartan) is the name of Microsoft's next-generation web browser built into Windows 10. Released in March 2015, the browser was developed to replace the Internet Explorer. Its integration with Cortana has made 'search' very easy. The browser enables roaming so that your favorites and settings follow you to any PC or Windows 10 Mobile device.
8) Android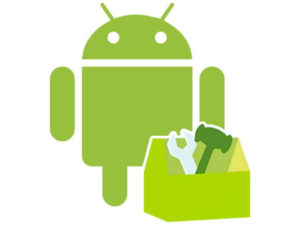 This is the default web browser that comes with all Android devices. With a market share of  2.65%, Android's default browser is the 8th most popular internet browser in Africa.
7) Samsung Internet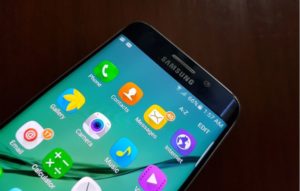 Samsung Internet is the internet browser that is available for all Samsung devices. In 2012 it replaced the stock browser on all Galaxy devices and tablets. Considering Samsung is a popular brand in the smartphone market, their standardized browser is the 7th most popular internet browser in Africa making up 3.37% of the market value.
6) Opera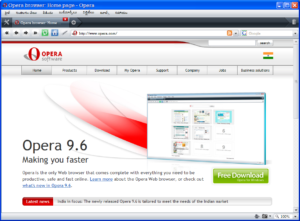 Opera is a web browser which is available for download on Windows, macOS, and Linux operating systems. It is developed by Opera Software.  It is also available as Opera Mobile, Opera Mini and Opera Coast – on devices running Android, iOS, Windows Phone, Symbian, Maemo, Bada, BlackBerry and Windows Mobile operating systems, and as Opera Mini on Java ME-capable devices. As Opera is available on all these different platforms it is logical to see it as Africa's 6th most popular web browser with a market share of 3.55%.
5) Internet Explorer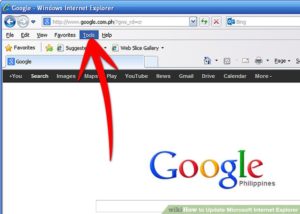 Internet Explorer was released in 1995 as a part of Microsoft's Windows line of operating systems. Internet Explorer was one of the most widely used web browsers, attaining a peak of about 95% usage share worldwide during 2002 and 2003. Although it managed to beat off the competition of other browsers in the 90's and early 2000's, Internet Explorer eventually fell victim to new browsers and new operating systems which do not run the browser. Despite this Internet Explorer is Africa's 5th most popular browser with 3.89% of the browser market share.
4) Firefox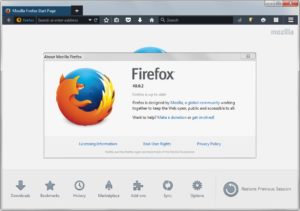 Mozilla Firefox or more commonly know as Firefox was created in 2002 by the Mozilla Foundation and its subsidiary the Mozilla Corporation. Firefox is a free and open-source web browser which is available for download on Windows, macOS, Linux operating systems and Android.  Firefox for iOS was released in late 2015, but this version does not use Gecko (unlike other platforms) due to Apple's restrictions limiting third-party web browsers to the WebKit-based layout engine built into iOS. Firefox is Africa's 4th most popular web browser making up 6.3% of the market share.
3) UC Browser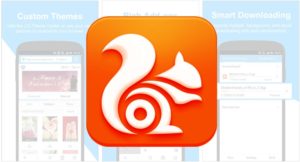 UC Browser is a mobile browser which was developed by Chinese company UCWeb and is owned by the Alibaba Group of China. The browser was first developed as a JEME only application in 2004 but has since developed into a full web browser that is available for download on a variety of platforms including Android, BlackBerry, iOS, Java ME, Symbian, and Windows. Known for their utmost speed and reliable data optimization that has seen millions of downloads each day, UC Browser is Africa's 3rd most popular internet browser with a market share of 8.41%
2) Safari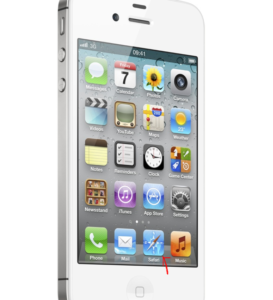 Safari is a web browser that was developed by Apple for the use in its devices. It was first released for the use in Apple's Mac computers in 2003 and was eventually included in all IOS devices since the introduction of the iPhone in 2007 and is now the default browser for all Apple devices. Safari is Africa's 2nd most popular internet browser making up 14.66% of the market share.
1)Chrome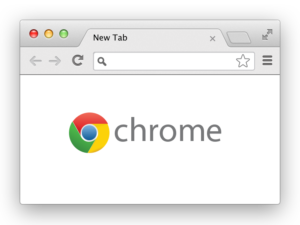 Chrome is Africa's number 1 most popular web browser making up 53.68% of the market share. Google Chrome is a freeware web browser developed by Google. The web browser was first released in 2008, for Microsoft Windows, and was later adapted to run on Linux, macOS, iOS and Android. Google Chrome is also the main component of Chrome OS, where it serves as a platform for running web apps such as Gmail, Google Drive, Google Docs and others.