By Oluwatobi Opusunju
Barely four months after the demise of the founder and CEO of Omatek Computer Ventures Plc., Mrs. Florence Seriki, a court has ordered the closure of the company's factory in Lagos over an alleged inability to pay up loans the company is owing some local banks.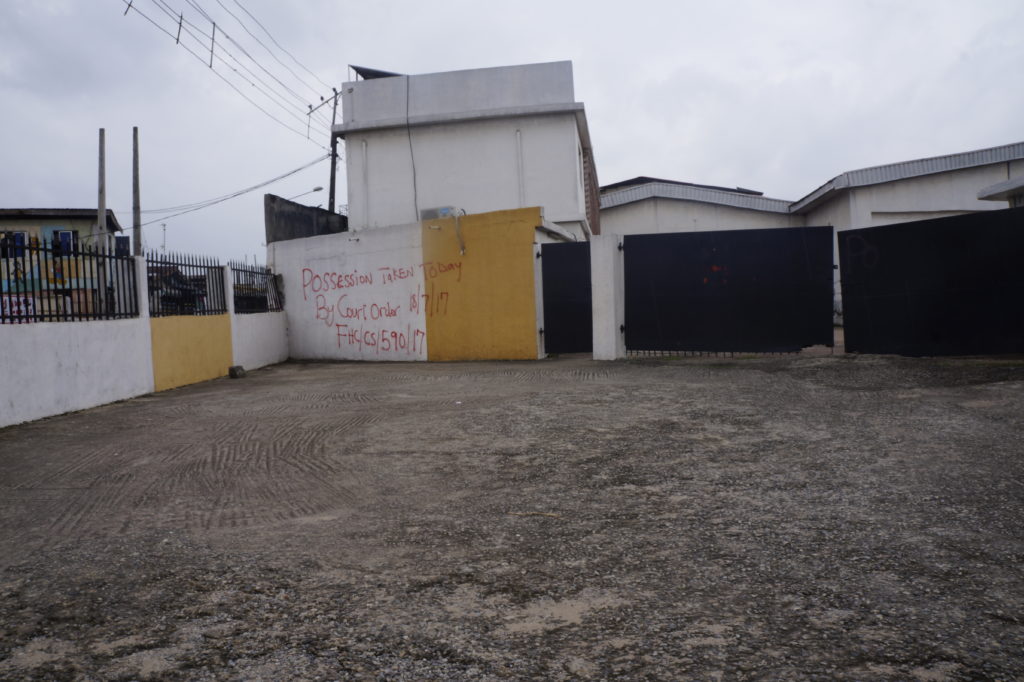 A visit to the company showed the court order painted on the walls of the building. There were no longer signs of Omatek Computers Plc. as all the billboards had been removed.
Security officials on the site barred entry into the facility. One of them said "the company is no more located here, it's been taken over."
Omatek, a poster statement of indigenous efforts at local manufacturing of computer hardware, had gone into tough times before the shocked death of its iconic founder.
Earlier this month, the Nigerian Stock Exchange (NSE) suspended trading on the shares of Omatek Ventures over failure to submit its account statements and operational reports as required.
Omatek had gone through several storms to stay afloat. Nurtured by its indefatigable founder, Seriki was both an amazon and a pathfinder in Nigeria's extremely unpredictable and turbulent business climate.
There had been plans by some of Omatek's partner banks to take over the company which eventually led to its stock crashing during the company's first listing on the stock exchange.
On the crisis with the banks and crash of its stocks, Seriki once said in an interview: "That incident happened because one of our partner banks tried to liquidate us. So, I had to raise capital to pay their money back. We got over subscribed, the stock exchange called us that we had broken a record and encouraged us to get listed; I didn't initially plan to do so. Shortly after that, the stocks crashed but I never regret any decision I take through God. Everything I do, I first commit it into the hands of God, so no regrets. If we didn't take that step, the banks would have taken over this company."
After Seriki's departure, Omatek appointed Yemi Ogundipe as Group Managing Director of the company.
Omatek Computer Ventures Plc. is the first factory to locally assemble computer cases, speakers, keyboards and mouse in Nigeria. The company expanded into Ghana with limited success.  It was re-working its market presence before the demise of its finder.