By Oluwatobi Opusunju
NITDA is rolling out a regulatory framework for IoT-enabled applications to provide guidance for smart initiatives within government and also set the agenda for security of data generated via smart applications in the country.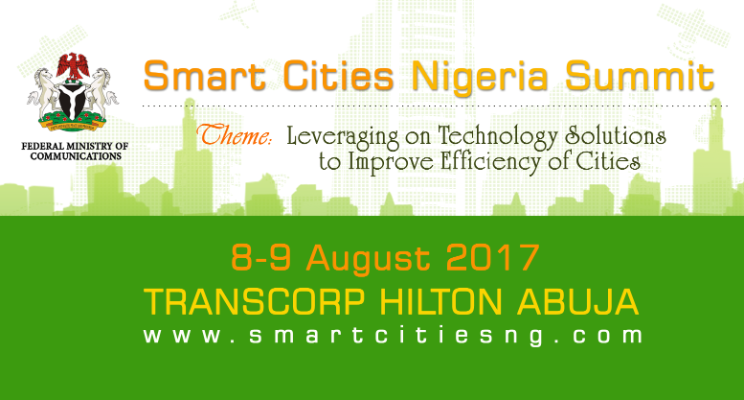 Director-General, National Information Technology Development Agency (NITDA), Dr Isa Ali Ibrahim Pantami announced this at the ongoing Smart Cities Nigeria 2017 summit in Abuja with the theme: 'Leveraging on technology solutions to improve the efficiency of cities.'
His words: "We are also rolling out a regulatory framework for IoT-enabled applications to provide a standardized framework for smart initiatives in government to ensure data generated through smart applications are protected and centrally available for the creation of social and economic value. We would support this with the right PPP regulatory framework and guidelines to create a friendly investment environment for smart initiatives."
"I have commissioned two committees to fast track implementation of National Public Key Infrastructure (PKI) to ensure data/information exchange within and outside the country is secured and we earn the trust and confidence of our people and the international community in using Nigerian cyberspace and e-services generated through smart cities."
Pantami who chaired one of the sessions at the Abuja summit with a large number of stakeholders across sectors said government had through the NITDA expressed commitment to ensuring the implementation of smart city projects in Nigeria while being mindful of the challenges from infrastructure and process deficits.
"You may recall that The Nigeria Smart City Initiative (NSCI) was created and established in February 2016 by the National Information Technology Development Agency (NITDA) to reflect the agency's then vision of championing e-governance in Nigeria.
"NITDA did with the aim of providing the enabling environment and capacity for our local governments and private enterprises to improve the quality of city environment and lives of the people. Kindly allow me to state that NSCI has the following key principles and strategies: Public Private Partnership (PPP) driven and Internet of Things (IoT) platforms, which encouraged tools and solutions be designed with scalability in mind with a view to enable replicability and measurability. The program is also tied to the agency's collaborations with the National Information Agency (NIA) of South Korea and the World e-Government Organization of Cities and Local Government (WeGO)."
While the goal for smart city is laudable, Pantami argues for the need to rework the implementation of the objective. According to the NITDA's boss, "working towards realizing smart cities is a must for the government in collaboration with stakeholders. However, as a developing country, with our peculiarity as a country, there is a need for us to rethink about smart cities implementation. We should be innovative about it and ensure implementations are sustainable.
"The focus should be on short and long terms plans for building green field cities as well as rebuilding or retrofitting existing cities to be smart, future ready and sustainable. We need to be conscious of climate change. There is need to build a sustainable business model, our own architecture for smart initiatives and ensure the right infrastructure are available. Infrastructure such as broadband; 5G; electricity, smart devices and agents; smart urban spaces; web-based applications, mobile technologies and e-services as well as open government data issues are crucial to achieving sustainable smart cities. Having this in mind will help us have a productive discussion."
The Smart Cities International Summit Nigeria was organized by the Federal Ministry of Communications and the Local Organizing Committee of Smart Cities Summit Nigeria with the support of the Nigerian Institute of Town Planners. (NITP).