By Anthony Nwosu
One of the Nigeria's foremost indigenous financial technology firms, FinTrak Software, is showcasing their products alongside other global brands at the Indo-African Expo in Lagos.
FinTrak's booth hosted the Minister of Communication Technology, Mr. Adebayo Shittu, during his expo tour spot to interact with local ICT Firms where he reiterated government's support for local content and indigenous entrepreneurship.
"We are very impressed with what FinTrak as an indigenous firm is offering to Nigerians. We believe that firms like these are what we need to put the country at the forefront of ICT and we hope to work with FinTrak in the near future," said Shittu to the media during the expo tour.
FinTrak boosts of an array of bespoke ERP software and business intelligence solutions. The solutions dynamically integrate information into the management operations and decision process that improve business performance in many organizations.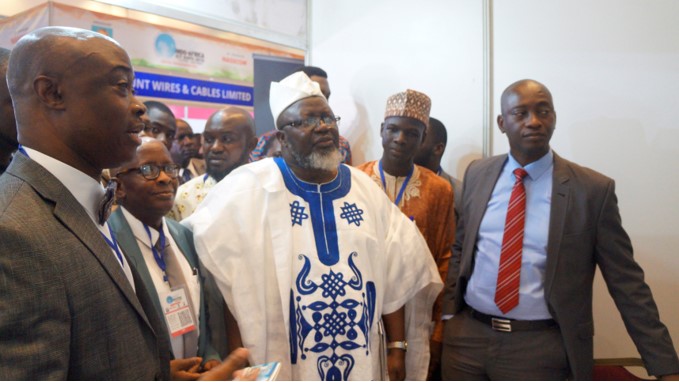 The company has also demonstrated adeptness in services like enterprise process digitization, core banking system, IFRS solution, risk management, data warehouse and business intelligence. Others are core business and enterprise budget planning, processing and control.
"We are here as a Nigerian firm to showcase our solutions to the world. Fintrak Solutions are​ in tune with global best practice. We have demonstrated that a Nigerian firm can deploy critical solutions like core banking, ERP Software and implement Financial Reporting based on IFRS in many banks. We believe that this exposure and the minister's positive remarks to our solutions would go a long way to further expose our products and services to private and public sector consumers," said FinTrak's Group Managing Director, Bimbo Abioye, while addressing the media.
Also Read: FinTrak Argues For Local Content In IFRS 9 Software Implementation
Fintrak has deployed solutions in countries that include Nigeria, Benin, Togo, Gambia, Senegal, Rwanda, Congo, and Zambia.