By Oluwatobi Opusunju and Chinedu James
Nicademia, a video streaming and content distribution animation company, has unveiled its flagship mobile app and video on demand (VoD) platform designed to promote and preserve the African culture and languages from going extinct. Nicademia targets to reach about 150 million African kids with educative and deep rooted African inspired animations.
The global animation market was valued at $254 Billion in 2017 and is projected to reach $270 billion by 2020. Founder and CEO of Nicademia, Valentine Ubalua,  values the global industry at over $500 billion and Africa owes less than 1% of that figure. Nicademia plans to create a market for African animation and animators with the platform; and invariably enhance Africa's stake in the global animation market.
"Our target is for Africa to own at least 30% of this revenue. But we can't do that alone. We need the government and private sector to invest in the industry, so we can take African animation to the next level," said Ubalua.
Already broadcasting on seven local and international TV channels including DSTV and GOTV and reaching two million kids weekly, Nicademia hopes to up the figures in the next five years with the VoD and mobile app platform. The platform comes preloaded with over 500 unique African inspired animations deeply rooted in the culture, history and language of Africa.
The mobile app and on demand platform features an friendly user interface (UI) to enable users have the best user experience (UX). It gives users the ability to download a video to later watch instead of streaming a particular video severally, so users can conserve data and money. It also has an artificial intelligence search engine to meet users' search preferences while creating the animations.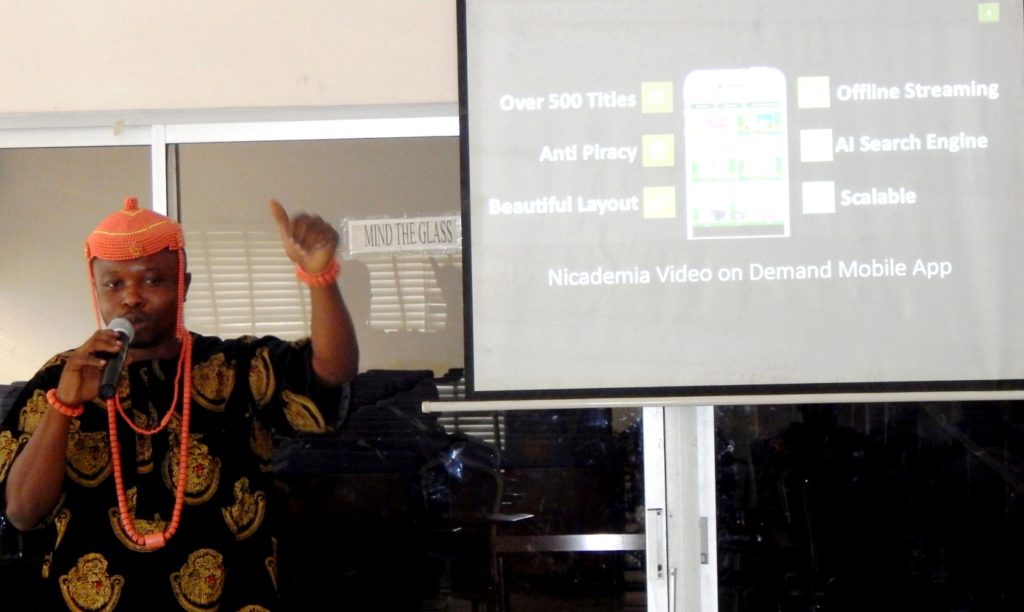 Nicademia's mission is to prevent the extinction of Nigerian and African languages. According to a report by the United Nations Educational, Scientific and Cultural Organisation (UNESCO), over 300 African Languages are endangered and more than 52 African languages have gone into extinction. The report also states that the Igbo language, spoken in east of Nigeria, might go into extinction by 2025 if young people from that region do not learn their language.
"Over 60% of the African populations are youths below 18 years and more than 500 million kids and youths in Africa cannot speak their mother tongue nor do they understand their culture, heritage and values. Mostly affected of this population are youths and kids in the urban cities and diaspora. This is a war we are silently losing in Africa and needs to be urgently addressed," said Ubalua.
Adding that, "this is why we are launching our VoD platform to address this problem by promoting and preserving the African culture from going extinct through animations and cartoons distributed via the VoD platform, mobile app, web, TV and tablet.
Nicademia is the first educational cartoon producer in Nigeria and presently the largest video streaming platform for African animations.