Oluwatobi Opusunju
The Nigerian Communications Commission (NCC) and the Nigerian Civil Aviation Authority (NCAA) are forging alliance to enhance the safety of air travelers in Nigeria. The collaboration is the outcome of a meeting by the two government agencies this week in Abuja when NCAA's officials paid a visit to the telecom regulator.
The two regulators talked collaborating on standards for telecommunication masts and towers, radio frequency spectrum and remotely piloted aerial systems as regards safeguarding the air space for travelers' safety in Nigeria.
Air travelers are set to double world wide by 2030 and traffic is also expected to increase significantly in Nigeria despite challenges in the domestic market.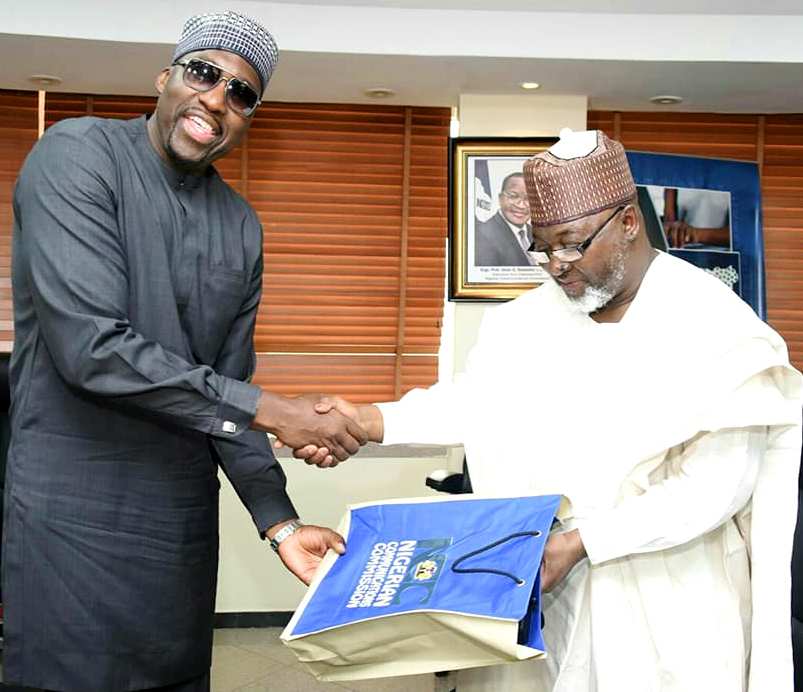 The NCAA's Director of  Aerodrome and Airspace Standards,  Mohammed Odunowo who led the delegation said the NCAA, which regulates the aviation sector in Nigeria, sees the NCC as its strategic partner.
He added that the visit was to see how both agencies can collaborate for the continuous safety of airplanes and helicopters as air travelers are deemed to double in coming years.
"For instance, to chart a flight path for helicopters, we need to always know 'what is where' in the airspace, and that's why NCC has to be our strategic partner moving forward," said Odunowo.
"There is need for the collaboration between us to ensure that telecommunications masts close to airports conform to certain standards that ensure the safety of air travelers in Nigeria," said NCC's Executive Commissioner, Technical Services, Mr. Ubale Maska.
"The other issues are related to drones and frequency issues around airports that NCC has helped to resolve in the past," he added.