The Nigerian government has no intention to sell the publicly owned Nigeria Communications Satellite (NIGCOMSAT) Ltd, board chairman, Chief George Moghalu has said during a recent three-day board and management retreat in Abuja fostered on the theme 'Resetting NIGCOMSAT for Excellent Performance.'
Moghalu said government was more focused on  getting the company to brace up to the challenge of self-funding as government's financial support for NIGCOMSAT was fast shrinking and soon, will completely cease.
Moghalu told his audience that the responsibility to ensure that NIGCOMSAT survives as an independent entity falls on the management and staff of the company. His words: "This retreat is one of the many steps we require to ensure that we are equipped to do what is required of us to ensure that NIGCOMSAT Ltd is able to succeed in this new regulatory and economic environment."
According to him the primary aim of the retreat is to ask questions why NIGCOMSAT Ltd has remained where it is and to also determine what factors have mitigated against the growth and profitability of the company.
"We are here to enquire as to what must be done to change the prognosis and improve the outcomes for NIGCOMSAT Ltd. We are here to develop a program of short, medium and long-term objectives that if executed with panache and dedication, will allow this company to triumphantly emerge from this period of regulatory and economic turmoil, unscathed and better positioned to create new opportunities for commercial success even whilst taking advantage of the opportunities that already exist," he added in an official statement released today by NIGCOMSA's Head of Public Affairs, Mr. Adamu Idris.
Moghalu urged the attendees to engage a clear agenda with focus on comprehensive reform of structure, operations and culture of NIGCOMSAT and to set a define objectives to be supported by key performance indices and to institute a process for monitoring review.
In a keynote address, Permanent Secretary, General Services Mr. Segun Adekunle, who represented the Secretary to the Government of the federation, noted the synergy between the Board and Management and Staff of NIGCOMSAT Ltd is highly commendable saying that such a retreat will provide a rare opportunity for colleagues to get to know each other and look with new eyes on the opportunity and challenges that lies ahead for NIGCOMSAT Ltd, the satellite industry and Nigeria more broadly.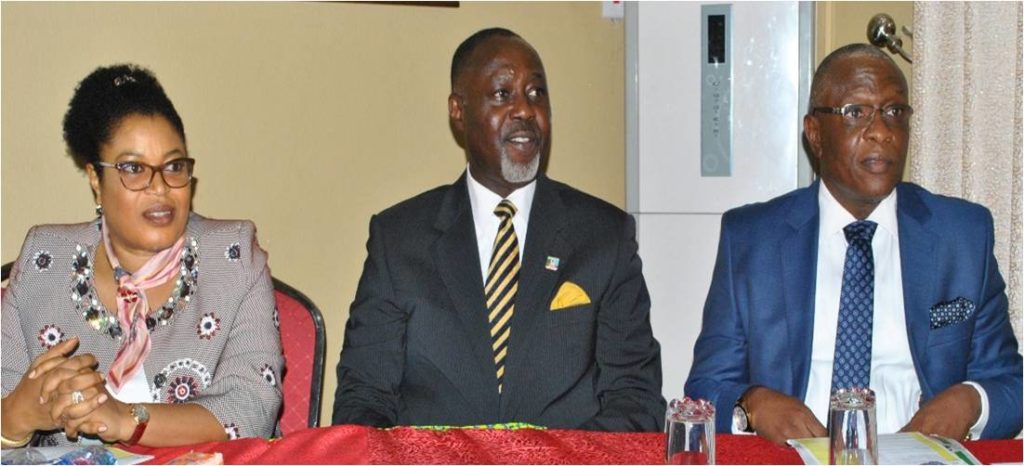 He said that, the opportunity available is ideal for the ICT sector to drive a knowledge-based economy. Therefore, NIGCOMSAT Ltd is central to it reiterating that satellite bandwidth is the new currency in e-governance, e-commerce, e-education and e-health to mention a few.
Minister of Communications, Mr. Adebayo Abdur-Raheem Shtittu commended the board and management of NIGCOMSAT for the foresight in organising the retreat. Shittu who was represented by a ministry's official, Mr. Wole Kolawole observed that the retreat is an opportunity for frank discussion and cross fertilisation of ideas with ultimate goals to make NIGCOMSAT stand on solid ground to deliver on its mandate.
Earlier in her welcome address, Managing Director/CEO of NIGCOMSAT, Ms. Abimbola Alale said the retreat offered the opportunity to brainstorm for the growth of NIGCOMSAT, to enable for a better repositioning, restructuring and enhanced service delivery.
He said the retreat was designed to acquaint the new NIGCOMSAT board on the operations of the organisation, its unique challenges and growth opportunities.
SOME OTHER NIGCOMSAT STORIES: