By Nwakaego Alajemba
Sponsorship application is still opened for Nigerian startups desiring to be sponsored to the upcoming 38th edition of the Gulf Information Technology Exhibition (GITEX) taking place October 14 – 18 at the Dubai World Trade Centre (DWTC) Dubai, United Arab Emirates.
The National Information Technology Development Agency (NITDA) has already flagged off preparatory activities for the participation of Nigeria in the 38th edition of GITEX with the inauguration of the Gitex 2018 Local Organizing Committee (LOC). The LOC is tasked with thickening the value proposition of Nigeria at the five-day global technology expo and conferences.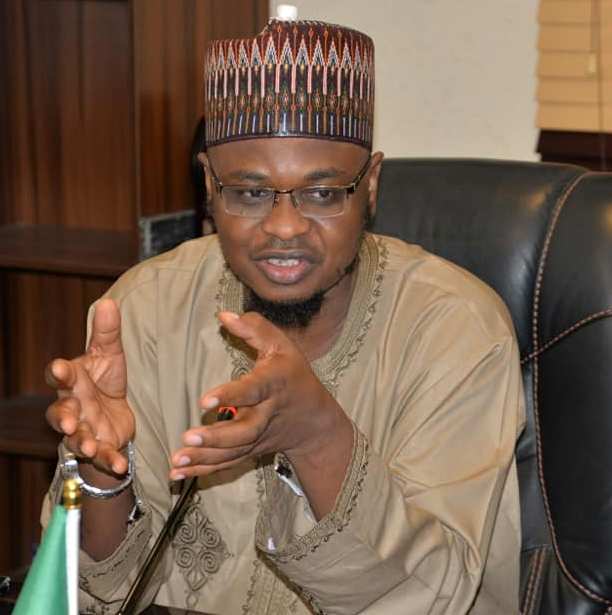 Startups are a major feature of Nigeria's participation to underscore NITDA's agenda to expose the country's budding tech startup ecosystem to global investors, mentors and venture capitalists. NITDA's Office for ICT Innovation and Entrepreneurship (OIIE) is charged with managing Nigeria's startup ecosystem. This year, NITDA has opened an application portal for tech driven Startups to be sponsored to the #NITDAatGITEX. Applications are accessible at #OIIE #GITEX2018  https://bit.ly/2uUj6Ny 
Applications may be filled online: https://bit.ly/2uUj6Ny  The application process closes by midnight of August 25, 2018 after which all entries will be evaluated and successful startups will be selected and contacted.
Startups wishing to apply should have solutions addressing any of these problems: Smart Cities, Energy, Smart Construction, Healthcare, Education, Retail, Transport and Logistics.
Apply online: https://bit.ly/2uUj6Ny 
Sponsorship Application closes by midnight of August 25, 2018.
Since 2013, Nigerian has sustained an increasingly strong delegation and Country Pavilion presence led by the NITDA to explore cross-nations deals and collaborations. In the last three years, the NITDA has provided strong support for over 30 Nigerian startups inside the GITEX Startup Innovation Pavilion.
Inaugurated by the Director-General/CEO, NITDA, Dr Isa Ali Ibrahim Pantami, the GITEX LOC is charged with leveraging Nigeria's participation on the country's greatly improved Ease of Doing business and burgeoning technology market across various sectors. The LOC members are drawn from the public sector, private organisations and the media.
GITEX is the biggest tech event in Asia, Middle East and Africa and hosts more than 150, 000 trade visitors from over 140 countries and over 4, 000 exhibitors from about 97 countries.
The GITEX Technology Week 2018 is expected to be a major meeting point for industry professionals; governments, innovators, futurists and corporate buyers. GITEX has now become a major thrust for the Global Startup Movement attracting some of the world's biggest tech mentors, angel investors, and venture capitalists.
GITEX consistently offers attendees opportunity to explore and gain new perspectives; explore innovative ideas; expand their networking opportunities through facilitated business meetings, blockbuster showcases and enlightening briefings.
The 2018 edition will feature trends in Artificial Intelligence, Blockchain, Smart Homes, Future Transportation and many more.
IT Edge News, for over a decade, has been a media partner to GITEX.