By Chinedu James
The Executive Vice Chairman, Nigerian Communications Commission (NCC), Prof Umar Danbatta has called on the consultative forum of the International Telecommunications Union (ITU) to provide workable blueprints and recommendations that will strengthen the ICT sector as well as improve broadband ubiquitousness across the country.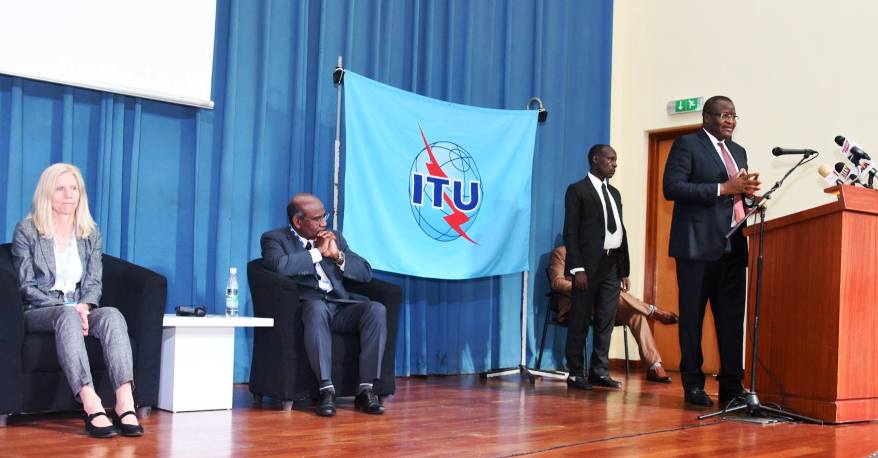 Danbatta on Monday while declaring the ITU yearly regional workshop open in Abuja at the Digital Bridge Institute (DBI), the training arm of the NCC, stated that the commission expects results that includes recommendations hinging on enabling policies and institutions for ICT growth, institutional change for more impact in the ICT industry and recommendations for the right communications and broadband infrastructure to improve internet access, speed and volume.
According to him, the demand and increase for data only mean that infrastructures must be established in the unserved and underserved parts of the country for the spread and penetration of broadband.
He further noted that the National Broadband Target of 30% by the end of 2018 remains a priority which must be achieved having reached the 20% minimum target and as such the deliberations during the ITU meeting must be targeted towards improving broadband.
"We are noticing a massive increase in data usage and it is on the basis of these subscriptions that internet access can be acquired, so it is very important that recommendations targeting the improvement in broadband infrastructure are made so that we reach the maximum target of 30% broadband penetration by the end of 2018, as we have already reached the 20% minimum target," said Danbatta.
The Administrator of DBI, Dr Ike Adinde also reiterated that developing skills and capacity within the ICT space is of great importance to growing a diversified economy and governments in Africa need to invest into the ICT industry which among all things will decrease the rise of joblessness in the region.
"Digital literacy in the 21st century has become as important as the ability to read and write and governments in Africa ought to launch an aggressive intervention into the ICT industry by investing in skills development to stimulate economic growth and tame the rising tide of youths joblessness and associated insecurity in the region," he said.
The ITU, an agency of the United Nations which borders on information and communications technologies has as this year's theme, 'Strengthening Capacities in Internet Governance in Africa'.
The convergence of relevant stakeholders around the globe will look to discuss the challenges and concerns of Africa's ICT space in a bid to proffer recommendations and policies that will foster growth.