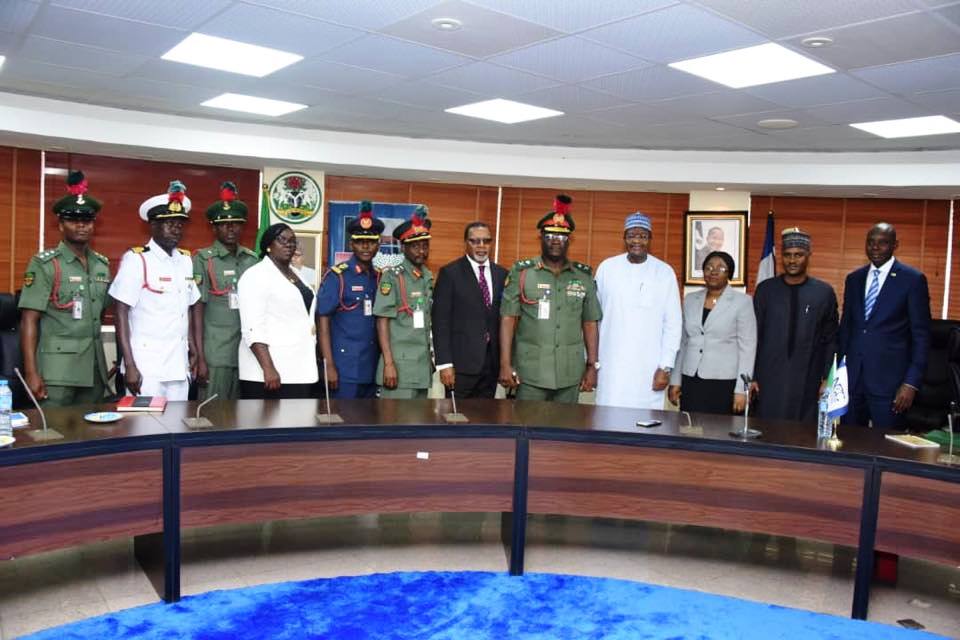 The Nigerian Communications Commission (NCC) and the Nigerian Defence Academy (NDA) have agreed to collaborate on building capacity for army personnel and also fostering cybersecurity.
The two government bodies reached this agreement at the weekend in Abuja when the Commandant of the NDA, Major General Adeniyi Oyebade led a delegation of the military institution on a visit to the NCC's headquarters.
"The Nigerian Defence Academy is an institution that trains young men and women as future leaders of the armed forces and one of the key mandate is to have officers who are technologically sound, ICT sound, to deal with the future battle of cyber space," said Major General Oyebade in his opening remarks to his host: Executive Vice Chairman/CEO,NCC, Professor Umar Garba Danbatta.
Major General Oyebade acknowledged that "over the last few years the NCC has offered a robust support in the development of our ICT infrastructure and, we have identified some gaps and we are here to ensure that those gaps are bridged and to follow up on existing contracts."
While responding, Professor Danbatta stated that the NDA as ''the premier military institution in the country; one that is training the cream of the military and the Nigerian Communications Commission must be seen to show commitment towards the training of officers of the NDA with the right professionalism and military precision".
Professor Danbatta further assured that "the NCC will be very happy and willing to collaborate with the NDA in order to strengthen their cyber security programs and the various facilities that are used by that institution to train her students in the areas of cyber security; as well as to intervene and provide a computer based test center to the NDA to show our commitment to do the very good work done by training of our young military officers In that institution".