By Chinedu James
MTN Group Ltd has declared its unwavering intention to remain in Nigeria, its largest subscriber base only behind South Africa, despite its current financial turmoil in the country, tax row with Nigerian authorities and a dip in its subscribers' base.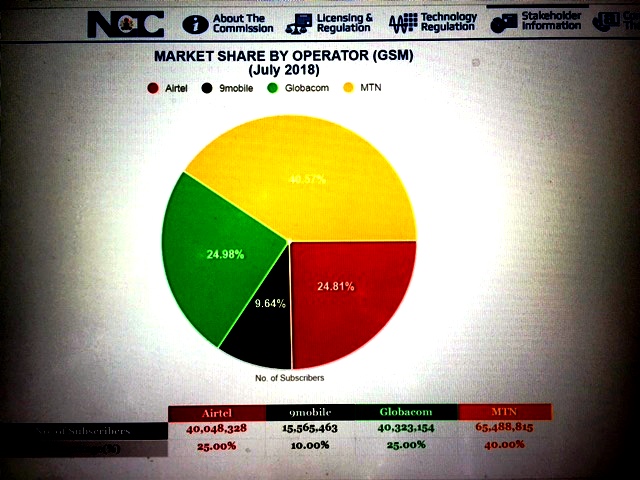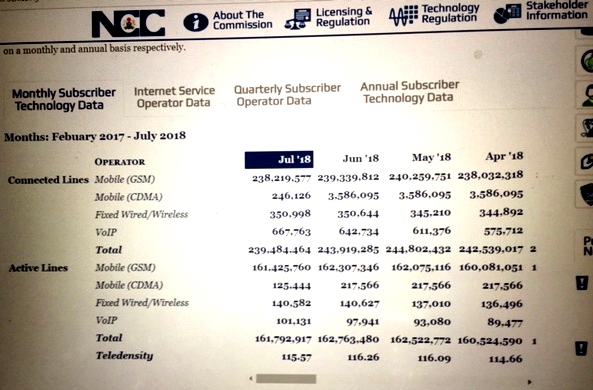 The Nigerian government has demanded a $2 billion tax payment less than a week after apex bank: Central Bank of Nigeria ordered the telco to refund $8.13 billion (about N2.5trillion) repatriated illegally out of Nigeria between 2007 and 2015 as dividends to offshore shareholders.
The telco already has a fine overhang of N780 billion later reduced to N330 billion to pay telecoms regulator, Nigerian Communications Commission (NCC) since 2015 for failing to disconnect unregistered subscribers as prescribed by law.
While it contends with financial problems in Nigeria even with the MTN Group shares falling by 21.4 per cent at 84.35 rand, after touching 83 rand, a level last seen in 2009 at Johannesburg Stock Exchange; MTN has suffered a dip in its mobile subscription by about 1.4% in the latest industry statistics released by the NCC for July 2018.  The GSM operator lost 999,891 subscribers between June and July, but it still remains far ahead of competitors with over 60 million subscribers as Nigeria's market leader.
Chief Executive Officer, MTN Group Ltd, Rob Shutter is shooting down speculations the operator may leave the country for other pastures. Nigeria remains top in its market plans said Shutter.
"We have a proud history of being a major partner to the people of Nigeria and notwithstanding our current difficulties are firmly resolved to continue to do so," Shutter affirmed in a statement intended to assure investors of the company's ability to weather the storm.
The July statistics by NCC shows a rise in Globacom's subscribers by 214,646 and Airtel grew by Airtel 149,880 while MTN and 9mobile recorded a dip. 9Mobile subscribers dipped by 246,221.
Total number of connected lines for GSM stand at 238, 219 while GSM active lines were 161,425. It was 162, 307 in June.