By Uwa Suleiman
"Intellectuals are not defined according to the jobs they do, but by the manner in which they act, the way they see themselves, and the values they uphold" – Frank Furedi
The first time I met Dr Isa Ali Ibrahim Pantami shortly after his assumption of duty as the brand new Director General of NITDA, I did something many would consider absurd! I followed my gut instinct and decided to be real and brave! In the flurry of all the usual and expected congratulatory messages, I walked into his office and said to him "sir, you are welcome to NITDA. I have not come to congratulate you but to welcome you and wish you all the luck you will need in this new assignment. What you have been assigned, is the most herculean task in the economy, time will determine if congratulations are in order or not. I will save my congratulations until such a time". My CEO who sat across the table from me did not flinch. There was no change whatsoever in his countenance to suggest that he felt offended, infact, he smiled and thanked me for my courage and honesty and we had one of the most inspiring conversations yet. When I rose from his presence about half an hour later. I was convinced beyond any reasonable or unreasonable doubt that I had just met one of the greatest intellectuals of our time. This was a living proof that absurdity is the ecstacy of intellectualism.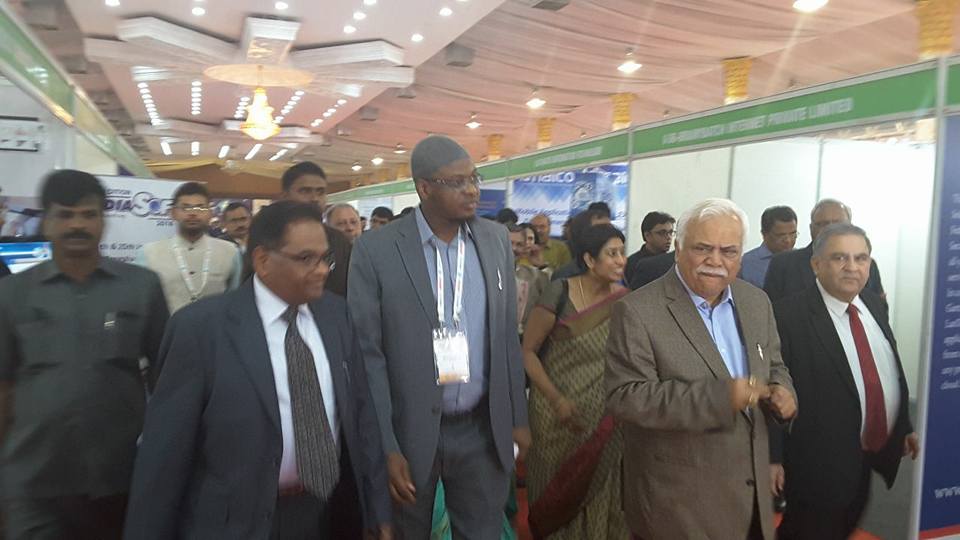 It's been two years since we had that first encounter, two years since he packed his bags, answered the call to serve his fatherland, left behind a lucrative position as an Associate Professor of Computer Science at the prestigious Al Madinah University in Saudi Arabia where he still holds the record of the only Nigerian to ever occupy that exalted position, two years since he took on the task of rebuilding and restoring sanity and professionalism in the Information Technology sector in Nigeria and two years of winning at it. A diehard IT enthusiast, thoroughbred professional, first class certificates  from some of the most prestigious institutions in the United Kingdom, professional par excellence, world class administrator, globally recognized scholar and an esteemed authority in the global technology industry, Pantami has clearly steered the hitherto sinking Agency and indeed, the entire industry which had long lost its path, overwhelmed by administrative concerns to the detriment of its mandate back on track and focused on its first duty as REGULATOR . This singular strategy backed by a sheer force of patriotism and an unrelenting desire to enforce the law, marked the beginning of real change as we have experienced in the sector.
Two years into his baptism as a technocrat in that capacity, Dr Pantami holds the record for the only individual to have successfully stopped the flagrant disregard for the law, enforced adherence to due process and operating strictly within the tenets of the law, sustained a successful crusade against corrupt sleazy practices within the sector, curbed unethical excesses and laid a solid foundation for a vibrant , professional, productive and organized industry. The ripple effect has triggered a chain reaction in all areas of the economy. Education, healthcare, transportation, immigration, Public Service, security, Social Media awareness, governance, the physically challenged, females, the underserved, the educationally disadvantaged,  partnerships and collaborations. There is a never before seen  surge in technology  because the needed support has been provided to fire imaginations and drive innovation.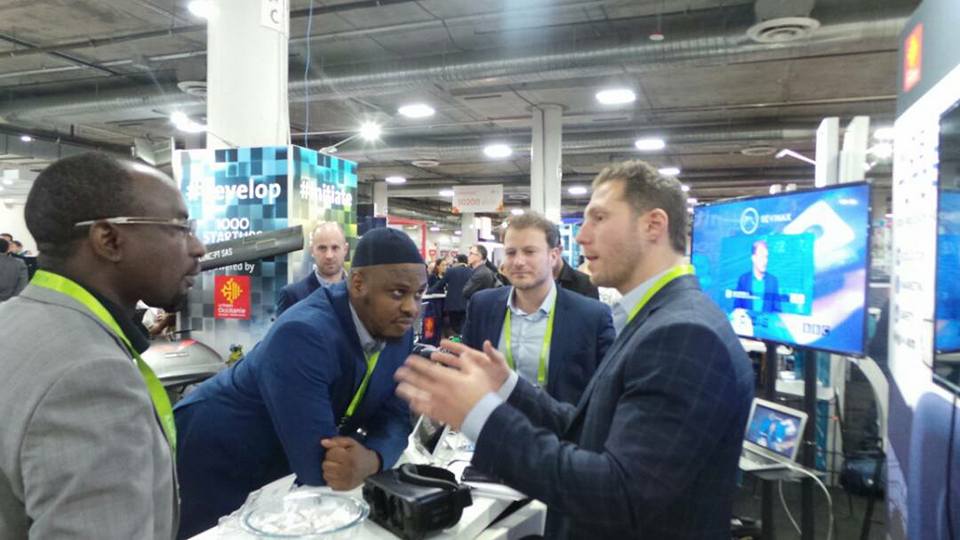 Hearing out exhibitor. DG of NITDA, Dr. Isa Ali Ibrahim Pantami at the CES 2018
Pantami as a technocrat understands the authority of the office he occupies and is driven by an uncommon "can do" resolve to exercise that authority for the greater good of all. As an intellectual, he tenaciously advocates , encourages and supports the quest for knowledge and self development. To this day, he places a premium on capacity building which was one of the most effective tools he deployed during his restructuring of the Agency on assumption of office. He proceeded very early on in his administration to equip members of staff with the appropriate and requisite skills needed to function optimally and effectively. In the same drive, he has spearheaded a movement committed to the provision of IT tools to promote IT literacy nationwide. NITDA in the last two years, has established, equipped and maintained numerous virtual libraries and IT Centres in several institutions of learning throughout the six geo-political zones and the FCT. Trainings, workshops, seminars, conferences aimed at creating awareness and providing an organized platform for the take off of massive innovation have been sustained at all levels, qualified Nigerians are enjoying the Agency's scholarship studying various fields of computer science in some of the best universities in the world, productive partnerships both local and international have hit an all time high, the national treasury has Dr. Pantami to thank for the additional billions of naira he has saved in his fight against unethical practices and fraudulent IT Projects. The hardworking, amiable, accommodating and exceptionally intelligent Fellow of the British Computer Society has successfully repositioned NITDA as a regulator and a policy maker, injected a new lease of life in the sector, raised the country's IT standards globally and is focused on consolidating on the successes and expanding the frontiers of success. A firm believer in the whole nine yards, his dream is to build a truly indigenous IT industry where content is 100% local. To achieve this, he has continuously exposed innovative talents and startups to real environments where knowledge transfer and exchange of ideas flourish. He has never hesitated to provide sponsorship and support for young innovators across the nation to international technology events. These exposures have placed many Nigerians in strategic global environments. He is investing in people an infinite resource. Therefore, he is building the next generation of the next billion already changing the face of the internet. Google has already identified Nigeria as part of this future force.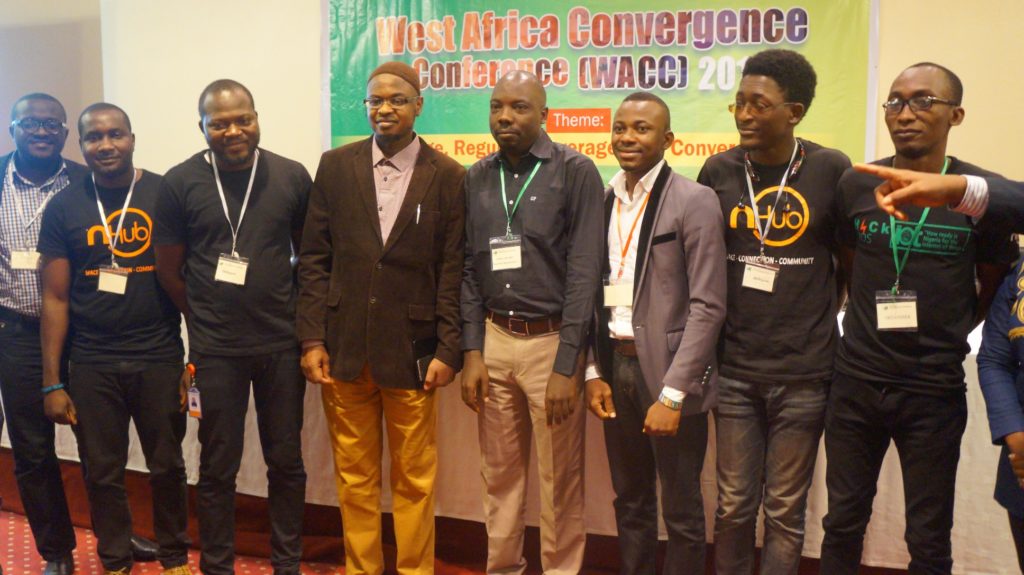 As with all great deeds,his giant strides did not go unnoticed as he attracted the attention of the presidency at a level which was a first among MDA's in the country. The presidency issued two executive orders (003 and 005) in quick succession to give further impetus directly to the NITDA Act of 2007. That the Presidency is committed to, and has thrown its weight behind Dr Pantami in his pro IT crusade, was made clearly evident when President muhammadu Buhari made a personal appearance at the 2017 annual flagship conference tagged e-nigeria organized by the Agency. Again, this was a first and the import of that action was not lost on industry watchers.
The intellectual as a technocrat has carved an exceptional niche for himself in the league of extraordinary gentlemen. With numerous awards (well deserved and earned), both local and international to his name, Pantami and his beloved NITDA have easily become the most decorated public servant/institution in Nigeria today. The citizenry is not oblivious of this breath of fresh air in the midst of all the chaos.  He continues to display sterling leadership qualities regardless of the odds. A man who sees challenges not problems, stepping stones instead of stumbling blocks, a dogged fighter , strict adherent to the rule of law, an unyielding resilient spirit, a visionary who sees the glory beyond the struggle and a true leader with unrivalled people skills. The quality of leadership he provides inspires initiative and creativity  and for the first time in a really long while, the Nigerian youth is exemplified in a personality we are totally proud of. Without mincing words, I make bold to say that every Nigerian youth who believes the onus of making that much needed change rests with our generation must take a cue from Dr Isa Ali Ibrahim Pantami and learn the vital lesson that where there is a will, there is a way. In the two years I have been opportune to work with the amiable DG/CEO of NITDA, I have never, not once know him to accept the words "impossible" or "defeat". They simply don't exist to him.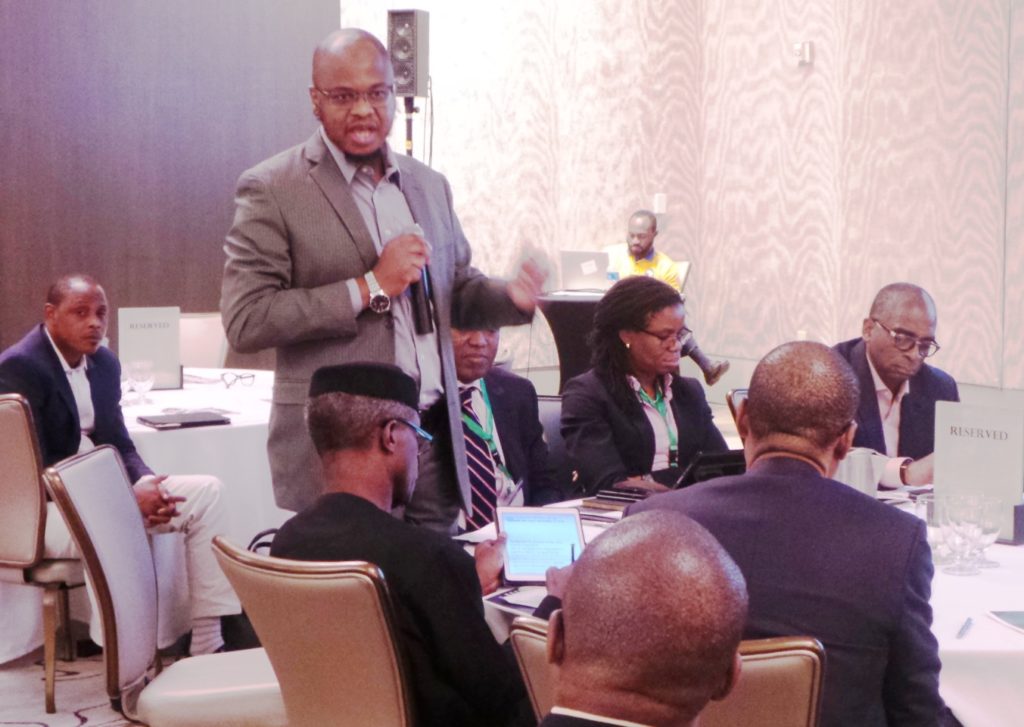 Two years into the journey, even the most skeptic critics are convinced that this is a man on a mission with no time to waste on distractions. Under his strategic guidance, NITDA has earned its pride of place among its counterparts. Today, there is no public service institution domiciled within the Federal Republic of Nigeria that awards IT contracts or embarks on any IT project without due clearance from NITDA. The "business as usual" era of duplicating IT projects is over, IT contract inflation has become a thing of the past. Professionalism and competence have replaced favoritism and familiarity. The quality of service delivery is second to none. Recently, a random Nigerian A.A. Badmos took to his twitter handle @MrBadmos and wrote :
I have never done this but there is always a first time. I was    having issues completing an application form on @nitdanigeria scholarship portal. I sent Mails and a tweet to them on here. Though I later got my way round it, they replied on ALL the fronts I engaged! Like who will think ANY agency of Government will bother to engage a citizen, particularly on a weekend!
The height was when I received a phone call from @nitdanigeria personnel on the same issue this afternoon! Big ups to you guys.
           #AnewNigeriaIsPossible.
Change is not rocket science. Change is not some abstract concept or alien ideology. It is the desire to effect what is possible inorder to get better. Dr Pantami is proof that it can be done. He is a living example that all it takes is one person equipped with determination and willingness to establish the might of law, to do the right thing regardless, to be brave and forthright in the discharge of his mandate. Dr Isa Ali has laid a foundation in IT that will stand strong in another century.
Two years down the line, I stand proud and happy to finally say congratulations to my boss, leader, a worthy mentor and the greatest ambassador of my generation in these climes. I celebrate an icon of true leadership, a living legend, a man of justice and fairness, a totally detribalized human being devoid of the petty sentiments that taint character, a true intellectual and technocrat, a gentleman extraordinaire. The intellectual as a technocrat has excelled in both fields and yes, congratulations are in order! Congratulation Dr Isa Ali Ibrahim Pantami FBCS.