By Olusegun Oruame
Accessible and affordable broadband is essential to promoting entrepreneurship as well as building required capacity among young people, the Executive Vice Chairman/CEO, Nigerian Communications Commission (NCC), Prof. Umar Danbatta has said.
The telecoms regulator while speaking recently in Jos, Plateau State, at the HackJos software competition and entrepreneurship conference said the sustainability of innovation hubs whether in the north or south; and the ability for young people in Nigeria to leverage global opportunities in the technology ecosystem is hinged on availability of broadband.
This is why the NCC is committed to fulfilling the "National Broadband Plan … set to achieve 30% broadband penetration by the end of 2018," said Danbatta to an audience of largely young innovators and state government officials.
"A lot of work has been put in place towards achieving this target…The aim of the Plan is to ensure;  available, accessible and affordable broadband services to all citizens while also transforming the Nigerian economy into a digital knowledge-based economy for national socioeconomic development of the nation," added Danbatta.
He said to encourage youth entrepreneurship, the NCC was initiating steps to provide "adequate broadband penetration that will facilitate e-Health, e- Agriculture, e- education, and e-commerce among others."
The commission was also implementing capacity development programs to provide needed educational and training for young people and well as providing the impetus for investors to invest in infrastructure development, especially to unserved and underserved areas.
In addition, the NCC is helping to provide support funding for startups and Small and medium Scale enterprises (SMEs) and encourage a pool of Mentor-ship to nurture young people and entrepreneurs.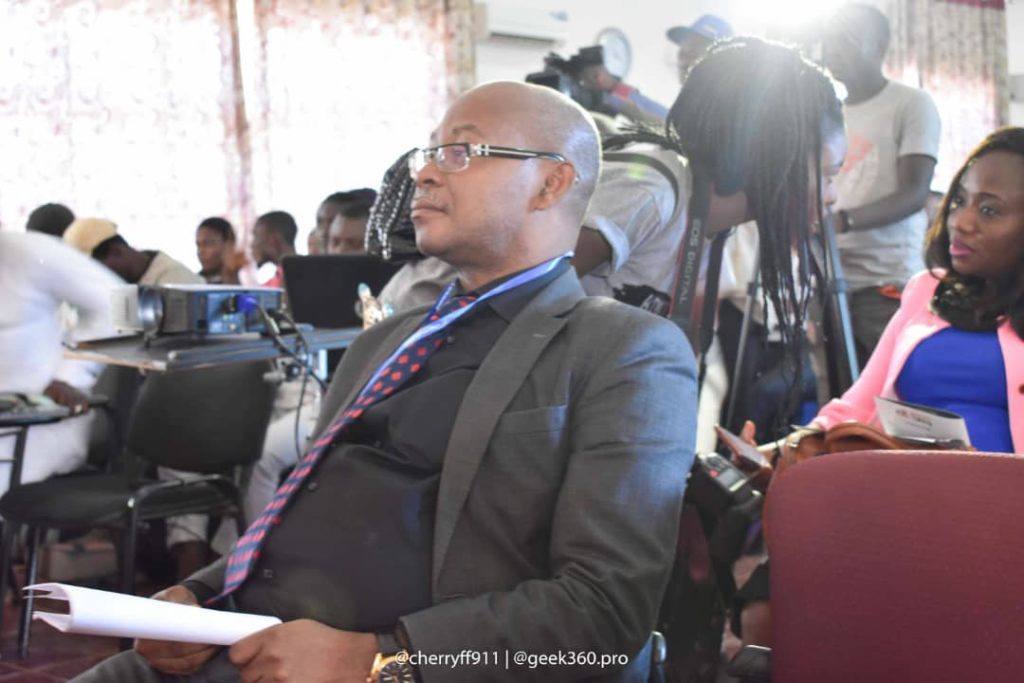 According to Danbatta, the NCC was also promoting specially designed programs targeting young people in the provision of broadband, skill capacity and funding. They include the UnICC-Electronics, designed to assist in connecting end user electronics devices in several universities; the Stakeholder Initiated Projects (SIP) helping to provide Information and Communications Technology/Computer Based Test (ICT/CBT) centers across Nigeria; and BTS Project which involves the deployment of Base Transceiver Stations(BTSs) and certain passive infrastructure in the under-served and un-served communities where market viability is weak.
Others are the RuBI–Pilot, under which subsidies are provided to operators for the deployment of networks to support the establishment of core delivery mechanisms for broadband services in rural/semi urban areas; the establishment off Virtual Examination Centres ( CBT) to support writing of examinations across the country; and Data Sharing, e-Learning Platforms & ICT Infrastructure for four universities and teaching hospitals in the northern and southern zones.
All these are designed to work round the infrastructural challenges and bring affordable and accessible broadband access to young people, said Danbatta who delivered a paper with the title: 'Nigerian bandwidth targets and how to build youth entrepreneurship in Nigeria.' The paper was delivered by Deputy Director, Spectrum Administration, NCC, Mr. Somieari Jumbo.
HackJos is promoted by Nhub Nigeria, the first technology hub (innovation cluster) in Northern Nigeria Founded by Nignux Technologies Limited. The event is holding with the collaboration of Qitech Technologies Limited, a technology business aggregator warehoused in Jos and supported by IT Edge News.