Improving the customers' total experience of telecoms services was at the heart of discussions this week in Lagos at the 4th quarter of Industry Consumer Advisory Forum (ICAF) organised by the Nigerian Communications Commission (NCC) with the theme:  "Progressing from Customer Service to Customer Experience- The Consumers' Point of View."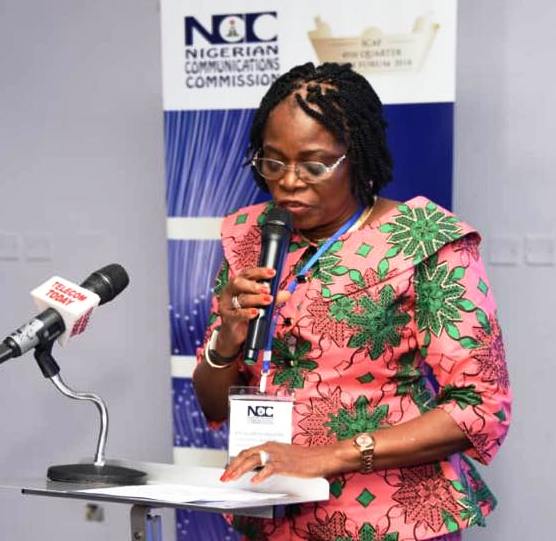 Initiated by the NCC in February 2009, ICAF is designed to protect and promote the interest of consumers including persons with special needs and the elderly (Challenged Group).
ICAF falls under the 2003 Act of Parliament establishing the NCC and its commitment to ensure non- discriminatory service delivery as well as acceptable Quality of Experience (QoE) by consumers of ICT products and services.
Part of the objective of ICAF is to act as an Advisory Group to make recommendations to NCC regarding the interests and concerns of consumers of ICT products and services; and also to advice on protection from unfair practices as well as submit memoranda on and facilitate the review of the Consumer Code of Practice Regulations.
Audience included operators, telecom consumers and other stakeholders who had engaging sessions including presentations such as: 'The Evolution of Consumer Service- Our Journey so far',  by Gbolaban Awonuga,  of the Association of Licensed Telecom Operators of Nigeria (ALTON); and 'Enhancing Consumer Satisfaction and Growth through Service Delivery' by Managing Director Jano of Abuja based Digital Solution Limited, Mrs. Mary Uduma.
Chairman ICAF, Professor Felicia Monye, in an opening address, reiterated functions, composition and above all objectives for which ICAF was established and, the milestone successes achieved since 2009. Monye noted that ICAF has made remarkable progress from challenging operators to provide good quality of service to having consumers talk about their services experience and providing feedback to the commission.
Director Consumers Affairs Bureau, Felicia Onwuegbuchulam in her welcome address stated that NCC was there to deliberate with operators and consumers on the quality of service experienced by consumers, to discuss issues and proffer solutions to the sector's inherent challenges for which purpose ICAF was established. Onwuegbuchulam's speech was delivered by Head Consumer Policy Development and Monitoring Unit, Consumer Affairs Bureau Department, Philip Eretan.
While delivering the keynote address, Executive Commissioner Stakeholder Management, NCC speaking through Onwuegbuchulam (DCAB) noted that NCC is not only concerned about the provision and access to good QoS by Consumers but the Commission is committed and determined to ensure that consumers have the right Quality of Consumer Experience (QoE as well as satisfaction –  the hallmark in service provision.
Najemite to lead ICAF
This event also marked the end of Professor Felicia Monye's tenure as ICAF chairman and the handing over to her successor Igbo Najemite of Nigerian Computer Society, who has been an active member of ICAF.