Organizers of the forthcoming West African Convergence Conference (WACC 2019), Knowhow Media and Market Intelligence International Limited (KMMIIL) have announced a heavy subscription by attendees for the conference holding on Thursday, March 28th at the Sheraton Hotels and Towers, Ikeja, Lagos.
"WACC 2019 (www.thewacc.net) will be looking at some of the technology trends, and their impacts on how we do business, engage government, foster entrepreneurship and interact in the new work and social spaces," said Co-Chairman, WACC 2019 Planning Committee, Dr Sola Afolabi.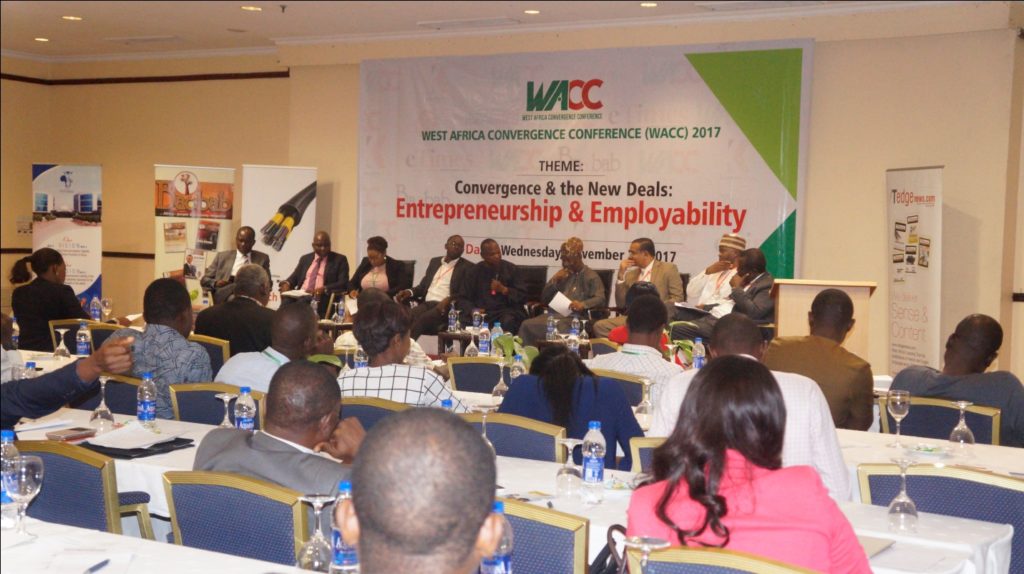 "The event will draw attention on providers, whether in the connectivity or software space, as well as across a broad spectrum of other sectors, able to reflect market dynamics, technology disruption to unbundle new services and diverse opportunities in this era of technology and regulatory convergence.
"The gathering will further provide insights on how regulators are able to leverage industry dynamics to provide proactive regulations across sectors, particularly as technology and industries converge creating once untapped opportunities with new industry leaders re-writing the market rules, and setting new agenda" added Afolabi.
WACC 2019 is the 10th edition of the West Africa's only forum on technology convergence and the impact on industries, people and environment. WACC since inception has enjoyed a very rich participation from industry stakeholders and policy makers. This year's edition will be drawing participation from thought leaders and decision makers across industry verticals to underscore the convergence of industries within the broad spectrum of technology and its application across sectors.
The 2019 themes centre on:  Regulations + Disruptions; Employability + Entrepreneurships + Connectivity in the era of Convergence.  Sessions include: InventSpace; Employability & Entrepreneurships; Tech Frontiers; Regulation, Connectivity, Broadband, BroadPLANS and Convergence.
GITEX Stakeholders Forum (Lagos) at WACC 2019
This year, WACC will also be hosting the GITEX Stakeholders Forum (Lagos) where officials of the Dubai World Trade Centre (DWTC), organisers of GITEX Technology Week, world's 3rd largest ICT event, will be interacting with existing and prospective GITEX trade visitors. Since 2013, Nigeria has been participating in GITEX led by the National Information Technology Development Agency (NITDA).
NITDA uses the GITEX platform to expose Nigeria's startup ecosystem to global interests. Through partnering with the DWTC, NITDA's participation has been hinged on helping the country's private sector to explore global opportunities and to help public sector entities engage the global tech leaders so as to thicken the value proposition of ICT in Nigeria's public sector.
This year, the 39th GITEX Technology Weeks holds from 6 Oct – 10 October, 2019 at the DWTC, Dubai, UAE.
More than 350 people have registered for WACC 2019 with a lot of enthusiasm from the startup ecosystem and the university community to underscore the growing interest in emerging technology issues as they impact on the economy of Nigeria and West Africa at large.
Speakers at WACC 2019  include regulators, public and private sector top decision makers, academics, researchers and innovators representing organisations that include NITDA,   Nigerian Communications Commission (NCC), National Automotive Design and Development Council (NADDC), NigComSat, Galaxy Backbone Ltd., Association of Telecom Companies of Nigeria (ATCON), Medallion Limited, Rack Centre, BSSL Limited, PFS Limited, ICS Limited, and  Plateau State Information & Communication Technology Development Agency (PICTDA) among others.
NextTech + Convergence Award Ceremony
The 2019 WACC will also feature the NextTech + Convergence Award Ceremony. The NextTech + Convergence Award is an offshoot of the Top 50 Award first initiated in 2006 as part of the indices to measure the: Industry's most profound influencers; Most Impactful tech solution providers/organisations; and  Best dynamic survivors in Nigeria's highly tempestuous market. WACC starts at 8AM Nigerian time. To register: www.thewacc.net.