By Emmanuel Yinka Fagbenle and Clara Nchekwube Aghasili -Lingo
The 15th edition of Startup Grind Jos recently held in the quiet, unassuming city of over 800, 000 people as part of the celebration of the 2019 Global Entrepreneurship Week bringing together several stakeholders, budding entrepreneurs and a teeming crowd of youths desiring to have a grasps of career pathways, new skills to help them fit readily into today's workplaces and entrepreneurial tips that could help smoothen their tasks as business founders and managers.
The highlights of the event included two workshops and the hosting of founder of Qitech Technologies Limited, Olusegun Oruame to offer insights into surviving the entrepreneurial minefields in Nigeria.
The fireside chat with Oruame was preceded by a workshop on 'Social Media Branding for Success', by the Creative Director of Skyhub Nigeria, Ahmed Yusuf; another workshop training – a 'Legal Clinic for Startups' by the founder of Sabilawyer Consulting, Samuel Famolu.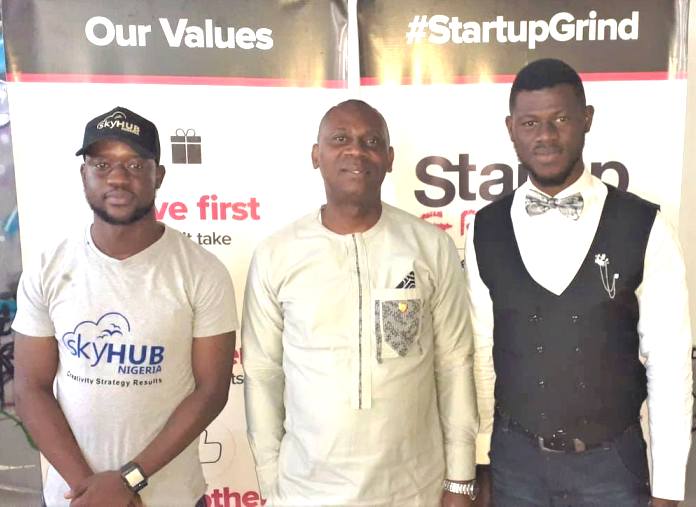 Startup Grind Jos hosts monthly startup events to teach, inspire, and connect entrepreneurs within Nigeria focusing on seed-entrepreneurs in central to north of the country.
Startup Grind – largest independent global startup community
Startup Grind Jos is part of the global Startup Grind, the largest independent startup community, actively educating, inspiring, and connecting more than two million entrepreneurs in over 600 cities, nurturing startup in ecosystems across more than 125 countries through events, media, and partnerships with organizations like Google for Startups.
Founded in Silicon Valley, Startup Grind has helped millions of entrepreneurs build their businesses, connect with strategic partners, and secure funding.
The cornerstone of the global community that make up Startup Grind are monthly events featuring successful local founders, innovators, educators and investors who share lessons learned on the road to building great companies.
Technology has reworked business and personal brands – Ahmed
Ahmed stressed the need for individuals and business owners to build a personal brand in order to succeed. He also shared tools and resources that can be used in personal branding, and then went on to talk about the various social media platforms and how individuals and organizations could boost engagement and increase follower counts.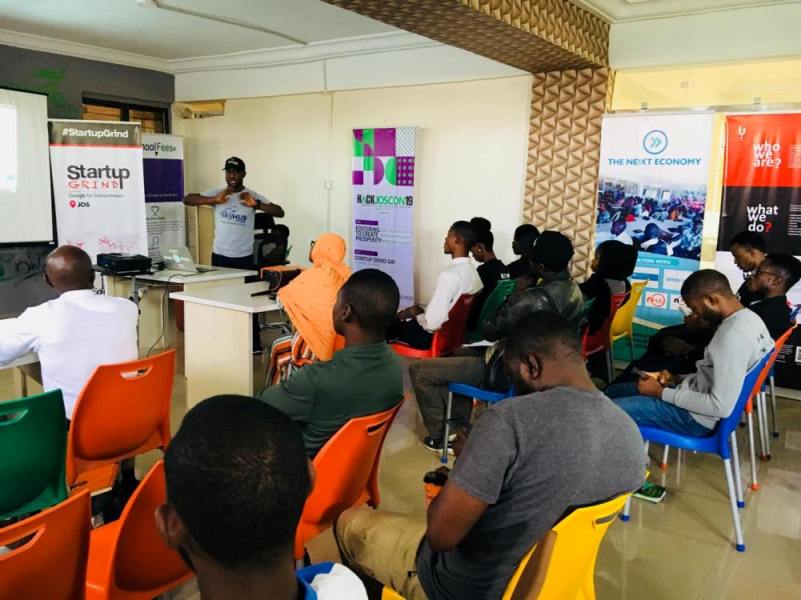 Technology has reworked how we communicate our brand and vision to prospective clients and partners, said Ahmed. He added that strong knowledge of what tools are available to deliver the desired brand objectives has become mandatory for individuals and organizations seeking to be above the average.
Avoiding to become preys to innovation predators – Famolu
For Famolu, getting to adopt, register and use the right name is the first steps at ensuring budding entrepreneurs are on the right course. Many people do not recognise the importance of choosing the right name for their business, protecting and their ideas from copyright infringements.
Specific kinds of businesses require different business structures and there is not always a fit-all approach to incorporating or managing an enterprise. Young entrepreneurs need not be scared of getting the services of lawyers or even professional accountants to educate and guide them through the initial landmines of setting up and managing a fledgling enterprise.
Often, because startups have the wrong notion of how costly legal services could be, they shy away from doing the needful and ended up too early as corporate offenders or even as preys to innovation predators.
People and experience are ultimate takes in life – Oruame at Fire chat
While Oruame offered insights and chronological references on the challenges of building businesses and fostering partnerships in Nigeria, he said the Nigerian environment is both a challenge and scheming grounds for profits but only for those who can afford to wait it out.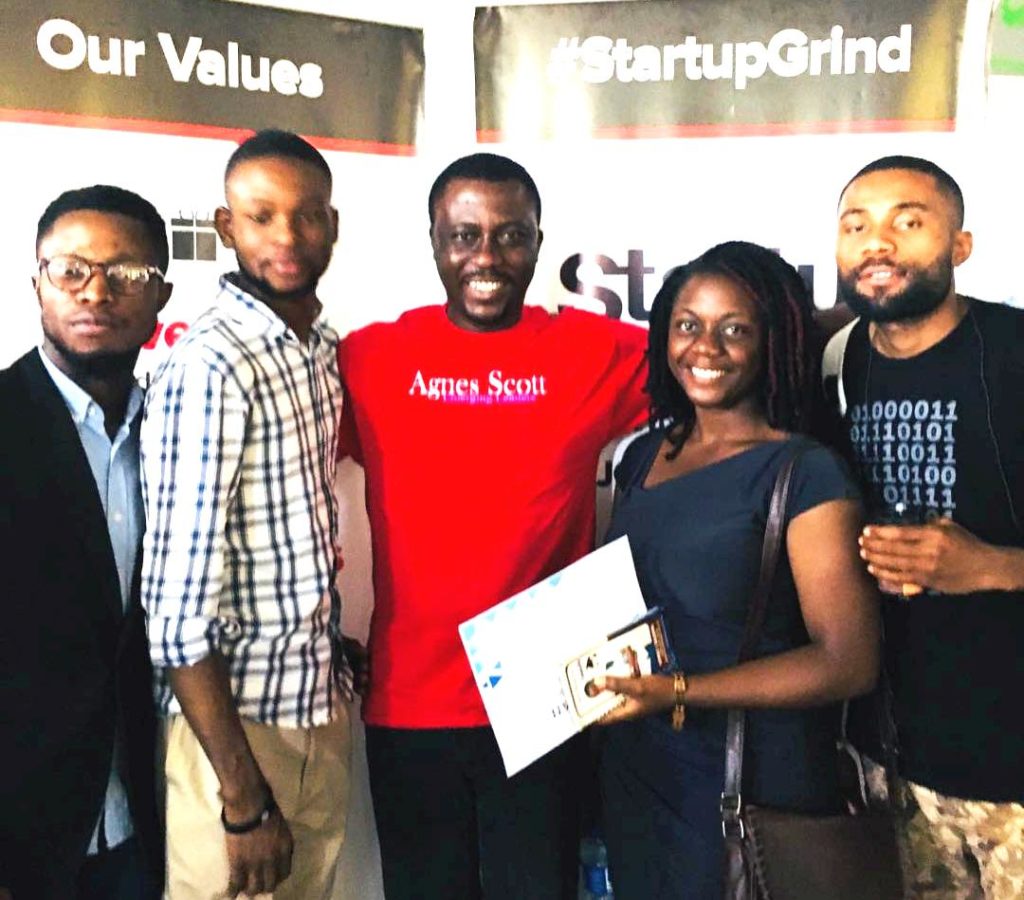 "Not everyone has the privilege of a family with a rich business background or a political godfather, but somehow opportunities do happen to make challenges to become profitable ventures," said Oruame describing how three ventures were founded between 2009 and 2017 straddling media and ICT.
"People remain your best asset even though will fail or even strive to kill you. I have always believed money is the consequence of efforts and experience is the ultimate take in life," said Oruame to sign off the fire chat anchored by Mayokun Adeoti, founder of Startup Grind Jos.