South Africa's Competition Commission has ordered two of the country's largest telcos, Vodacom and MTN, to reduce their cost of data or face prosecution. The landmark ruling could reinforce Nigeria's government position on an existing directive asking the country's four telcos to cut down their data prices.
The report on the data services market inquiry by the Competition Commission ruled that Vodacom and MTN's pre-paid data prices were both exploitative and anti-poor. It recommended the prices be knocked down to between 30% and 50%.
In Nigeria, the Minister of Communications and Digital Economy, Dr. Isa Ali Ibrahim Pantami, weeks back, had directed the Nigerian Communications Commission (NCC) to work with the network operators to reduce the price of data.
MTN is Nigeria's largest network with more than 60 million subscribers in a market where data subscriptions exceed 140 million.
Worried over consumers' complaints regarding high data prices, the minister had ordered the regulator to ensure data cost was reviewed downward together with issues around illegal data deduction.
The directive earned the minister popular approval but stirred controversies over the independence of the telecom regulator as well as the appropriate pricing for data in Nigeria.
The country's law makers, the senate committee on communication, had similarly expressed concerns that operators were ripping off Nigerians with high data prices.
The Association of Licensed Telecommunications Operators of Nigeria (ALTON) and the Association of Telecoms Operators of Nigeria (ATCON) had called for market-based approach to determining cost of data warning that price dictated by political exigencies will only hurt operators and discourage investors.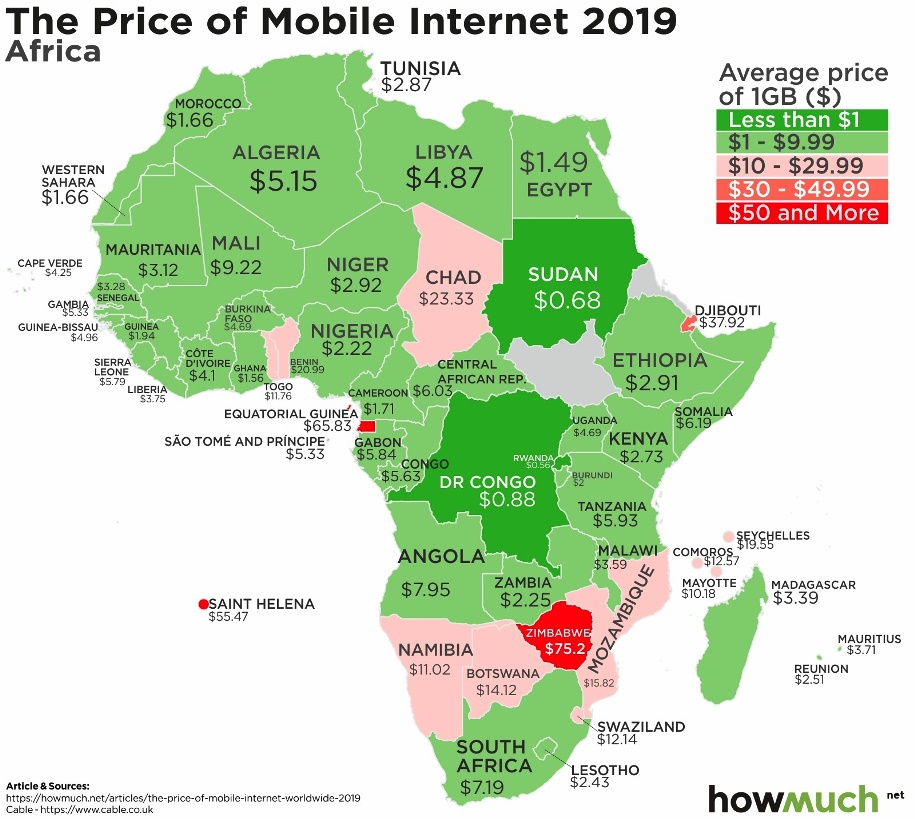 They want the federal government to lead an industry dialogue on the challenges facing all stakeholders.
But the general consensus is that data is pricey and operators are exploitative in Nigeria. The ruling in South Africa would further strengthen the argument that Nigerian telcos are exploitative.
While operators have severally argued that doing business in Nigeria is more expensive than elsewhere on the continent, many stakeholders have countered that the large number of subscribers should help to mitigate the high cost of doing business.
Pantami also argued recently that lower data rates would allow more subscribers in a way that could mitigate the higher cost of doing business.
Nigeria has the largest telecom market on the continent.
While Africa's largest telecom market has recorded considerable rise in internet usage, the cost of 1GB of mobile data is still deemed to be pricey compared to many other countries.