2019: the year digitilisation gained momentum
Digital transformation swept across businesses and industries in 2019, gaining momentum for a surge yet to be fully realised. Bringing with it a year of decision-making and profound change, Grant Phillips, e4 Group CEO, says that 2019 was the year where businesses recognised that digital transformation is now a prerequisite for not only success, but relevance.
"Digitalisation and automation were two stand-out trends during this year. While adoption rates vary across industries, any business with a consumer front-end has had to consider digital enablement. Broader technology access has created more savvy consumers who are expecting personalisation of their technology experience," says Phillips.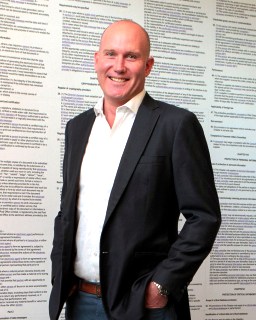 He says that customer retention will be driven by this experience, making 2020 the year where UX design will become crucial in digital transformation journeys: "Digital innovation is not simply about abandoning previous manual processes, but rather it is more about bringing a business in line with latest trends and building future proof technologies. It is crucial for any businesses wanting to be relevant in the next three years, but without a UX-driven approach, this digital transformation journey could well create more challenge than opportunity."
Phillips says that data security has been another focus as a result of the prolific big data trend and POPIA: "The move to all things digital has created massive commercial opportunities around data but realising this in a POPIA compliant way is a challenge numerous enterprises are grappling with currently. There are vast amounts of untapped data out there, which once secured and compliant, can become a crucial asset to any business. The urgency around a compliant data ecosystem will continue to grow into 2020 as the regulation takes hold and data continues to multiply."
Cloud, says Phillips, remained a dominant trend throughout the year. While broad based cloud migration is still a way off for most African organisations, the acceleration of cloud enablement infrastructure within our borders has created plenty of hype: "We, as are many of our clients and partners, are dedicating substantial resource to understanding the commercial and practical benefits of public cloud in particular."