About 100 women from central Nigeria are undergoing five-day training in digital skills and entrepreneurship in Lafia, Nasarawa state. Facilitated by the National Information Technology Development Agency (NITDA), the training is part of the agency's national IT skill building drive. The training ends today.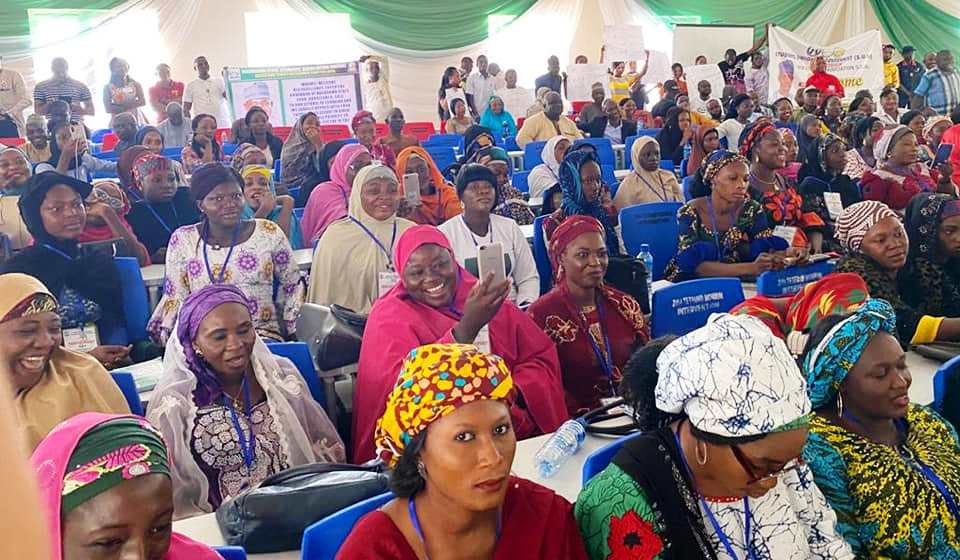 "When women are empowered, families get stronger, and children have better access to quality health care and education. This training is designed to empower 100 women from North Central states and we expect them to train at least three women each, making it 300," said Director General of NITDA, Kashifu Inuwa Abdullahi, during one of the training sessions adding that the training is aimed at advancing the digital economy policy of the federal government as well as supporting the economic recovery and growth plan of the Nigerian government targeting to lift100 million Nigerians out of poverty.
All trainees from the north central states including Abuja were given financial and training equipment including laptops.
According to Abdullahi, women have undergone similar empowerment training in Jigawa for north-west, Gombe for north-east, Ekiti for south-west. The training will take place in other zones.
During a courtesy call on the Governor of Nasarawa state, Governor Abdullahi Alhaji Sule, the NITDA's boss said the training was part of NITDA's overall goal to kit Nigerians, particularly women, with the 21st century skill to cope with challenges of the digital economy.
This is in line with the "mandate of the agency which included boosting digital literacy, job creation, promoting digital inclusion to address gender imbalance in terms of economic opportunities."
Governor Sule thanked NITDA for choosing Lafia to host the training and acknowledged the increasing role of ICT in personal and national development. He expressed the readiness of the state to collaborate with the NITDA in promoting IT literacy and the national agenda for digital economy.